NLSIU explains why it is conducting its own exam, as NLAT vs CLAT debate rages
NLSIU explains why it is conducting its own exam, as NLAT vs CLAT debate rages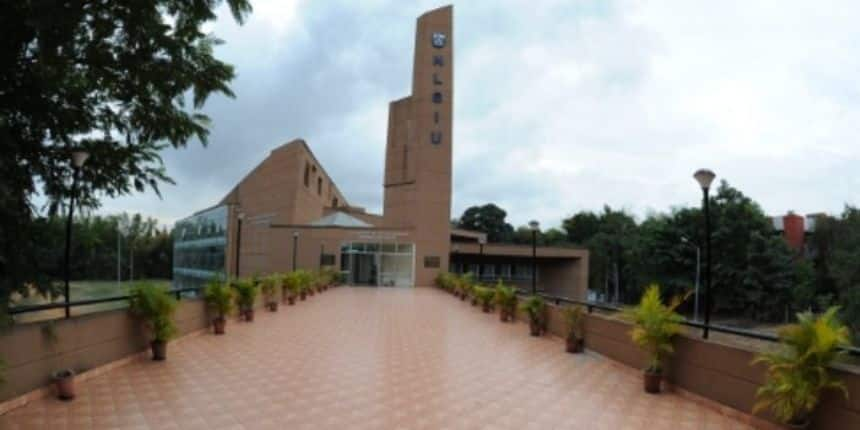 NEW DELHI: The National Law School of India University (NLSIU), Banglore has defended its decision of pulling out from the Common Law Admission Test (CLAT). The university gave a press release on September 06 stating that rolling out a new admission process is not in derogation of the Bye-Laws and objectives of the Consortium and the decision was fully discussed with the Executive Council.
Recommended: Know your admission chances in NLUs based on your CLAT Rank. Try Now. | Recommended: Top Law Schools In India-Free Ebook. Download Now.
NLSIU completely dissociates from CLAT 2020
The university in its press release has informed that it is completely disassociating from CLAT 2020 and no member from the NLSIU, including the Vice Chancellor, who was the Secretary-Treasurer in the CLAT General Body, will participate in CLAT 2020 in any manner.
Why NLSIU pulled out of CLAT 2020?
The university in its two press releases has clarified the reasons for opting for a separate admission process. These include;
NLSIU's trimester system and a zero year situation
NLSIU follows a trimester system which means every academic year is made up of three terms, each of 90 days' duration. While rolling out the National Law Aptitude Test (NLAT), the university clarified that with the repeated postponement of CLAT, if the university fails to complete the admission process before the end of September, it will result in a Zero year with no admissions. So, to avoid the zero year situation, NLSIU will complete its admission process by September 18.
Decision to postpone CLAT 2020 was not taken unanimously
While the Consortium had repeatedly rejected the alternative admission options suggested by the university it was also unwilling to confirm the CLAT exam date. The Consortium's decisions to postpone CLAT on August 05 and August 27 were not taken unanimously as has been reported previously.
Alternative admission options suggested by NLSIU were rejected
The university had suggested several options to the Consortium for conducting CLAT 2020 which included:
Allowing the NLUs to carry their own admission process for 2020-21 as a single national examination may not be feasible in 2020;

Allowing for CLAT 2020 to be conducted in two or more phases so that participating NLUs could choose a date of their convenience;

Allowing for individual NLUs to conduct an examination, permitting CLAT-enrolled candidates to appear for a separate examination with no further need for registration or fee payment.
NLAT Vs. CLAT 2020 - A brief overview
The NLAT 2020, the announcement of which came as a surprise for law aspirants, is more or less similar to the CLAT in terms of syllabus and question type. Both NLAT and CLAT will be comprehension based papers which focus on the candidate's reading, critical thinking and analytical skills.
In terms of exam pattern, NLSIU has introduced a slew of changes which may significantly affect the candidate's preparation. These include a complex marking scheme, less number of questions and others. A short comparison of CLAT and NLAT is given below.
Exam mode
NLSIU took a bold step in going for the online, home-based examination. Meanwhile, CLAT will be a centre-based, online examination.
Number of questions
NLAT will have a fewer number of questions than CLAT. At the undergraduate level, CLAT will have 150 questions whereas the NLAT will have only 40 questions.
Similarly, for NLAT PG, only 30 questions will be asked, but the CLAT LLM will have 120 questions.
Exam duration
The NLAT will be of shorter duration. The UG paper of NLAT will be completed in 45 minutes, whereas the CLAT will be a two-hour duration exam. The exam duration of NLAT has also been kept at only 40 minutes.
Marking scheme
Another important highlight of NLAT is its marking scheme which is different from the CLAT.
In NLAT, each question carries 2 marks and an incorrect answer will invite a penalty of 0.50 marks. Even for an unanswered question, there is a negative marking of 0.25 marks. Which means, the students have to answer all questions.
The CLAT marking scheme is different from NLAT; each question of the CLAT question paper carries one mark and an incorrect answer invites a penalty of 0.25 marks. Importantly, there is no negative marking for unanswered questions. This allows students to answer questions doing guesswork.
In addition to the marking scheme, the NLAT doesn't allow students to revisit the questions that have been answered once. In CLAT, the sectional navigation including revisiting a question is allowed.
Also, read:
NLSIU Bangalore out of CLAT 2020; to conduct online home-based NLAT exam on Sept 12
CLAT 2020 exam postponed again: this time to September 28, but is it the last?
Write to us at news@careers360.com