'Wasn't happy with NEET PG postponement': Indian Medical Association President
'Wasn't happy with NEET PG postponement': Indian Medical Association President
IMA president Dr. JA Jayalal said that the decision to postpone NEET 2021 affected COVID-19 preparation. He also criticized the NMC for not being proactive.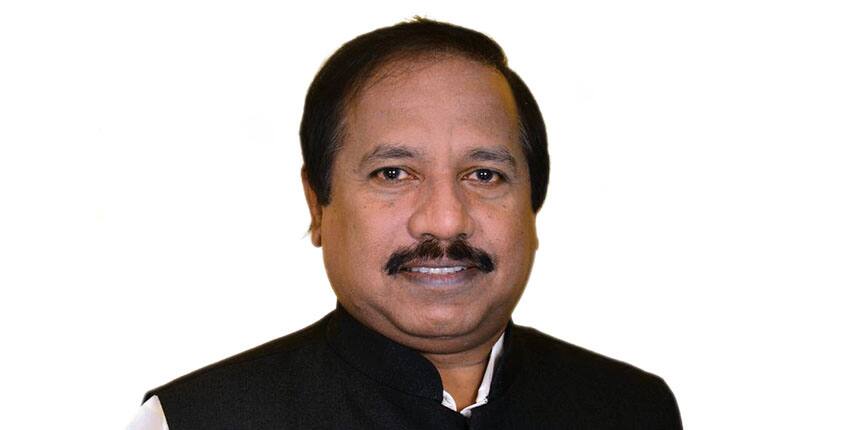 NEW DELHI: The Indian Medical Association, the largest doctors' body in India, has opposed many of NMC's latest decisions on medical education, including Ayush internship for MBBS students and postponement of the postgraduate entrance test. IMA's president, Dr. JA Jayalal spoke to Careers360 about exams, studying medicine during the pandemic and why he feels the NMC failed to protect the "purity" of modern medicine. Edited excerpts below.
Q. It has been two years since the creation of the NMC. How do you think it has done so far?
A. So far, we don't see any competent, drastic changes in medical education. The last one-and-a-half years have been lost to COVID-19 but the NMC could not even live up to its routine role.
The NMC cannot stand firm on protecting the rights and purity of modern medicine. We feel that it has not been a democratic representative body. With mainly nominated people, they are not able to hear the aspirations at the local level. Plus, there's no pan-India representation. As an association, we are not happy that it is so.
Q. This government has promoted Ayush courses constantly. Do you see this as a healthy move for medical education?
A. Promotion and augmentation of Ayush courses is a healthy practice. Because it is a tradition of our Indian system, a rich tradition with its own merits. IMA is perfectly happy with this. What is concerning us is the concept of "mixopathy". Promotion doesn't mean adopting the modern medicine system into Ayush, that will always be counterproductive. Mixing will impair the quality of Ayush system.
We are requesting the government that the purity of each system be maintained. More research should come in; more coordinated effort is required. The method now is superficial. Like the announcement of one-week training in Ayush for MBBS students or that Ayush students can practice modern medicine. This type of "mixopathy" is not healthy. In India, we need a pluralistic healthcare system. No one system can claim they can take care of every problem faced by human beings. But a system should be practised by people qualified in that system. Modern medicine never sees Ayush as a competitor.
Q. Ayush postgraduate students were allowed to practice surgery according to a recent notification.
A. Ayush has its own system of surgical procedure, their own anesthesia that they can promote. But the time is not right. They do not have the faculty or the infrastructure needed. Ayush should see a slow but steady progress. When we mix another system into it, we dilute both. Granting an MS degree for practicing modern medicine to Ayush doctors will not be a good move.
They say that if you have tried and succeeded in 39 procedures, that is enough for a degree. But you should get a master's degree only after you fully learn that subject, not for knowing just 39 procedures.
Q. What should the government do in this regard?
A. The government should work on this more intensely and IMA is willing to coordinate. There should be a team, there should be research. It should be presented as an Ayush system. It should have sustained, committed, comprehensive research and that requires a dedicated pool of people.
If somebody is trained in Ayurveda and you make him a surgeon of medicine, he will not contribute to either Ayurveda or modern medicine.
Q. NEET UG, PG were postponed many times. What's your take on that?
A. IMA was not happy with the postponement. We were facing an acute shortage of manpower. That could have been easily reduced by the proper conduct of NEET PG. If they had conducted it by April, more postgraduate students would have joined and helped the country face the pandemic. More than 1,75,000 appear for the NEET PG exam, now scheduled for September 11. That was definitely a wrong move. Why are you holding the examination? To make them come and serve in the COVID-19 wards as frontline workers. So, recruiting somebody to work in the COVID wards and citing COVID-19 as a reason of not conducting the exam is not acceptable.
But now they should expedite the process of examination and result declaration because we are expecting a third wave by October. Now that the final year postgraduates are out of the colleges, almost all medical colleges don't have one year of postgraduates. That is almost 35,000 junior doctors, frontline workers, who are not there.
The delay also adds to the mental tension. Since January, they have been sitting at home preparing. Then again, with the NEET PG exam, there should be clarity on the exam pattern, style of the exam. Till now, nobody is sure what the exam pattern is going to be. They changed the exam pattern from 300 questions to 200 questions.There should be a uniform exam pattern which should be announced much earlier so that students can prepare according to the pattern.
Q. Resident doctors and interns are also protesting for stipends.
A. Just because someone is studying in a central government institution, he gets Rs. 85,000 to Rs. 90,000. In some states, MBBS interns are paid as low as Rs. 7,000. Some private colleges do not pay stipends at all. That is unfair.
If everything is becoming uniform – one type of examination, one type of course, merit required – I don't know why the stipend cannot be. So, it is a demand from the IMA that the NMC should ensure that there is uniform payment.
Also Read | NEET 2021: Why resident doctors, MBBS interns across the country are protesting
Q. What effect do you think the pandemic will have on the MBBS programme?
A. The syllabus and assessment have to be changed because most of the students are not able to see their defects, they are writing exams without practicals which is very difficult. Without clinical patients, learning medicine and surgery is a disaster. But, we need to enhance the simulated patient and training pattern. Competency-based medical education needs to undergo changes. More simulated labs should be created so that people will have access. Infectious diseases and pandemics should be given priority.
Also Read | NEET 2021: What has been the trend in NEET cut-off scores, ranks over the years?
Q. What changes would you like to see?
A. The competence-based education is a good move. It talks about integration of subjects, but it couldn't be implemented in the proper sense. Now we think there must be clinical exposure from the first year. Previously, for the first one-and-a-half years, students had no clinical exposure. Even in the final year, we are conducting classes online and they are not able to make it clinic-oriented. So, some changes must be made. Or at least take some calculated risks. In the final year, students can be allowed to be in hospitals with restrictions and COVID-19 protocols so that they can learn about the pandemic. There is no point in keeping them in the house; it is not like any other subject. I still feel it can be partially opened for 50% students with adequate spacing.
But I don't see the NMC doing any homework on this. We are not going to get anything on that. Now, some states and medical universities have started classes; but a state like Tamil Nadu is not opening universities. This disparity will definitely impact medical education. The NMC should come up with a way, a uniform model, to resolve this. Before having a uniform examination like NEXT, you have to ensure that a uniform pattern of education is taking place everywhere.
They don't know how long this pandemic will continue. They are not proactive on the long term solution. The NMC should call for a meeting with Vice Chancellors, have a serious discussion and come up with a road map for one year. There can be a plan B and a plan C. But that kind of proactive thinking we are not seeing.
Q. Thoughts on the new NMC draft rules on fee fixation committees for private colleges.
A. You are not giving the private medical colleges authority to fix the education norms and other things. Then, the basic facility and stipend part also should be mandatorily uniform and it should be fixed by the NMC.
The government might have taken the decision under pressure from private medical colleges. They should have concern for the doctors, adequate infrastructure and adequate stipends. The investment they make in doctors will help them work with dedication and benefit society.
Competency-based medical education needs to undergo changes. More simulated labs should be created so that people will have access. Infectious diseases and pandemics should be given priority
We are requesting the government that the purity of each system be maintained. More research should come in; more coordinated effort is required. The method now is superficial.
Write to us at news@careers360.com.