Nyaya Bandhu Scheme: How law school students are trained for pro-bono cases
Law ministry's Nyaya Bandhu scheme for law colleges aims to provide legal assistance to those without access and reduce case pendency in courts.
NEW DELHI: Legal aid in the villages and hinterlands remains largely inaccessible to most and a lot of it has to do with lack of information, said Nikita Pattajoshi, a teacher at the National Law University, Odisha. "Despite having legal aid mechanisms in place, many people hesitate to avail the services or do not know how to," she said. "That's where our students come into the picture."
A central government initiative, Nyaya Bandhu is trying to provide free legal services to the last person – the most deprived and marginalised – with law students as its foot soldiers. As a part of the scheme's legal literacy and awareness programme, law schools across India have set up "pro-bono clubs" to resolve local cases through community mediation or alternative dispute redress mechanisms.
"It is very essential to highlight the importance of pro-bono services in India. What we have seen on the ground is that people have high expectations. When we go to a village to talk about mediation, they have hopes that these people will resolve problems right away. Only if we have capacity building in terms of pro-bono advocates and club members can we cater to half of those expectations," said Pattajoshi, in-charge of the pro-bono club at NLU Odisha.
Separate from the existing legal aid clinics functional in several law schools, the pro-bono clubs are run in tandem with the union law ministry's department of justice (DoJ). The scheme's larger aim is to improve efficiency and quality of pro bono legal services by providing assistance to pro bono advocates through law students.
Pro-bono club scheme
The DoJ launched the pro bono club scheme in 2021. From second year onwards, 10 law students can join the club as "pro bono associates". As per the official document, the scheme intends to "instill in young legal minds their responsibility to the community by understanding and practising pro bono legal services for the unassisted and disadvantaged persons in the societies."
The pro-bono associates are trained to assist pro-bono advocates representing cases of registered clients on the Nyaya Bandhu portals. However, due to the disruption caused by Covid-19 pandemic, the clubs are yet to reach this stage. Nyaya Bandhu involves a dedicated panel of advocates in High Courts as well as district courts.
Also Read| Meet the RGNUL student who fought his college's fee policy during Covid-19
"The idea is to select 10 law students as pro-bono associates to assist the pro-bono advocates who have enrolled under the High Court Nyaya Bandhu panel. The citizens can use the portal to register themselves and their cases which are then allocated to a pro-bono advocate. The students are assigned to a lawyer to assist in things like research, looking for cases and drafting documents. When we reopened in August, we again had a COVID outbreak and the college did not reopen till the end of October. Currently, we are in talks with our graduates to get them to enrol them as pro-bono advocates," said Nideesh Kumar TV, teacher in-charge of the pro-bono club at Tamil Nadu National Law University, Trichy.
The club at TNLU is currently in the process of creating legal awareness booklets in English and Tamil so that people know whom to contact and what to do.
Another aspect of this scheme is to train the pro-bono associates in client counselling, mediation and alternative dispute mechanism. Mediation is a structured process of facilitating parties in resolving their disputes with the help of a neutral person.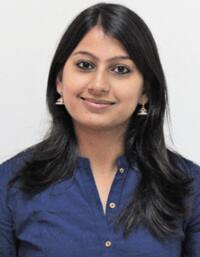 Nikita Pattajoshi, teacher, NLU Odisha
"So far, the NLUs in India have focused on moot competitions. Of late, there has been a slight shift towards mediation and negotiation. Training in client counselling will allow students to be prepared for what they will have to do once they graduate. Promoting alternative dispute resolution and skills of conducting client counselling is also a part of the Department of Justice's mandate," said Pattajoshi, adding, "In July, we had a mediation training session for the students. Together with the Centre for Mediation at the university, students went on a field visit to Jankia village. In the field visit, one of the agendas was to promote mediation as a mode of dispute resolution. They performed skits in the local language and conducted question answer sessions."
According to the minister of law and justice, Kiren Rijiju's reply to Lok Sabha question, by the end of November, 69 law schools had constituted pro bono clubs under the Nyaya Bandhu scheme. Under Designing Innovative Solutions and Holistic Access to Justice (DISHA) —a pan-India scheme to consolidate all legal service and awareness programmes – 80 new law schools have to be integrated into the scheme by 2026. Once a law school is selected under the scheme, the pro bono club gets an annual grant of Rs 1 lakh each for two years to run activities.
Eminent law schools like National Law School of India University (NLSIU) Bengaluru; NALSAR University of Law, Hyderabad; the West Bengal National University of Juridical Sciences (WBNUJS), Kolkata; National Law University, Delhi; Tamil Nadu National Law University; Trichy and many more are part of the scheme. Among private institutions, colleges like Symbiosis Law School, Noida; School of Law, Bennett University, Greater Noida; School of Law, UPES, Dehradun and others are part of the scheme.
Also Read| 7 of India's top law schools placed less than 30% graduates
NLU students going to the field
Club members visit local villages close to campus to spread awareness and provide legal counselling. Most cases, according to Pattajoshi, are civil disputes but they also encounter occasional criminal cases. "For instance, two brothers were fighting over an ancestral property where one is using assault or threatens the other. The one who was threatened approached our team seeking help. In this case, we cannot use mediation as a means because there is assault involved. We are also here to tell them where to draw the line on whether the case can be mediated or not," she explained.
At TNLU, the pro bono club has been visiting villages to provide legal advice to find legal documents and assist people in applying for schemes. "A lot of the cases that we receive from the village level are issues in getting a birth certificate or Aadhar card or voter ID card. A lot of people, while applying for schemes, need these essential documents. Most do not know whom to approach. Here, we advise people on how to apply and where to go. If a person is unable to write an application, we write on their behalf," said Kumar.
The TNLU pro bono club also participates in the Gram Sabha meetings on regular intervals. The meetings, Kumar said, helps students understand the different needs and requirements of the people at the village level. "Other disputes we have come across are land disputes, land patta issuance, and a few cases of domestic violence. In this case, we will write an application to the district legal service authority," he explained further.
Addressing a larger issue
While the scheme is helping spread awareness about free legal services, it also aims to address the larger issue of case pendency in Indian courts. According to government data presented in the parliament, between 2019 and 2020, pending cases increased by 20 percent in High Courts and 13 percent in subordinate courts. In High Courts, 21 percent cases are pending for over 10 years and in subordinate courts, 23 percent cases for over five years.
Trained pro bono associates, according to Pattajoshi, can ease the burden on lawyers and courts. However, many lawyers are reluctant to participate.
Also Read| 'Need drastic measures to improve legal education': NLU Tripura VC
"There are two reasons to not take up pro bono cases among lawyers. First, there is a lot of extra work that adds up and secondly there are no tangible benefits for rendering services. At least for the former problem, this scheme provides a tactical solution. The students, as researchers, can provide all additional support needed starting from the research till drafting of all necessary documents, and advocates just need to appear before the court," explained Pattajoshi.
Around 45 lakh cases in HCs and subordinate courts are pending for over 10 years. Fewer cases were filed in 2020 due to the pandemic but pendency increased because the rate of disposal was even slower.
"Another initiative of the DoJ is the Nyaya Mitra which aims to facilitate expeditious disposal of 10-15 years-old pending cases. Under this scheme, retired judges designated Nyaya Mitra are supposed to look into the cause of pendency in cases in a particular district. The plan is to get in touch with the districts and students can intern under the judge to find out the issues leading to pendency and resolve it. This is, however, at the nascent stage," said Pattajoshi.
Another solution is to rope in university alumni to enrol on Nyaya Bandhu portal. "We have 100 students graduating every year. A lot of them choose not to pursue litigation. We try our best to ask those who are in litigation to enlist as a pro bono advocate on the Nyaya Bandhu portal," said Kumar.
---
Follow us for the latest education news on colleges and universities, admission, courses, exams, schools, research, NEP and education policies and more..
To get in touch, write to us at news@careers360.com.
Know More About
NIRF Rank
25
Rating
3.2/5
Download Brochure