Online Placements: How COVID-19 disrupted job drives across campuses
Online Placements: How COVID-19 disrupted job drives across campuses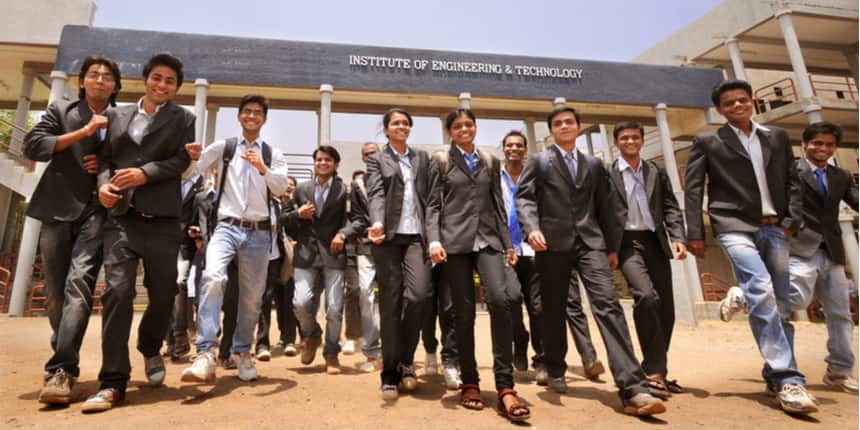 NEW DELHI: Had it not been for online placements, finding a job amid the coronavirus pandemic would have been a herculean task for Ankur Thakur, 26. An MBA student from Jamia Millia Islamia University, Thakur is now working from home for a renowned online learning platform.
With the outbreak of COVID-19, higher educational institutes are now switching over to virtual placement drives to help students get employment. "I was so anxious about getting a job since December but when my university announced the virtual internship I was relieved," said Thakur.
By conducting webinars on how to handle the virtual interviews, the universities are also preparing for the new shift. "There are high chances of connections being lost in the middle of an online interview. Through special webinars, we have tried to educate our students to be prepared for such scenarios and not feel discouraged," sais Rehan Khan Suri, placement coordinator, JMI.
Apart from students, the universities are also gearing up to add soft infrastructure required for the shift. "Since it's new [online placements], a lot of the universities were not aware of which platform to use, we have arranged for online open webinars for them to learn how these platforms work," said Pankaj Mittal, secretary-general, Association of Indian Universities. "Online platforms are specially AI-enabled which connects the suitable candidates to apply for the appropriate job profile sought by the recruiters" she added.
Placements amid the pandemic
The job market has been hit in the general economic slowdown caused by the lockdown. Many companies that are usually big players in the recruitment process are deciding to stay away from this year's placement drive.
Moreover, the placements in prominent institutions such as the Indian Institutes of Technology (IITs) and Indian Institutes of Management (IIMs) have also witnessed a setback due to the pandemic. In April, a US-based research company Gartner revoked job offers made to students of IIM-Ahmedabad and Calcutta, where it recruits for better profiles. The same MNC has deferred appointments only for junior positions.
"The big companies [Indian and international] come to us to recruit the best talent we offer. It is in their benefit to hire them but during the crisis, they have left them hanging," says H. Chaturvedi, the director of Birla Institute of Management and Technology, or BIMTECH. Chaturvedi is also president of the Education Promotion Society for India, or EPSI, an association of about 500 standalone B-schools in the country.
With certain firms, especially in core jobs, the logistical issues like providing secured laptops has discouraged the companies from integrating new employees. "Due to security reasons, many companies are not allowing work from home," said a senior faculty member at IIT Kanpur on condition of anonymity. "Overseas employers can ship the secured laptops for the new hires but countries like Malaysia and Indonesia, it is harder for them. Therefore, some firms have taken back the offers," he added.
According to experts, job opportunities have shrunk in several sectors. It has pushed private companies to docking salaries and even firing employees.
"Globally, there is a crisis. A lot of companies have stopped recruiting because they do not have the desired projection," Suri explained. " I have spoken to many HR professionals from different companies and the common outlook is to handle the present crisis [first] and nobody is thinking about the future. Companies which lack IT infrastructure are not ready to manage the work from home situation necessitated by this pandemic," he added.
Consequently, students are willing to take up jobs below their expectations. " I was expecting to get a job in the operations and marketing profile but decided to settle for a business development profile," said Thakur.
Problems of online placements
Even when online placements are the only viable option available, it is not completely free from hiccups. "One of the recruiters had arranged a meeting but my phone was out of the coverage area. Unable to reach me they decided to drop my candidature for the job," said Thakur, disappointed. " I was hoping to land a job in that particular company and this was a huge setback for me."
As college campuses shut down, many students have returned to their native towns where slow internet connections have created difficulty in appearing for online interviews. "Many of my Kashmiri classmates have gone back home and it is impossible for them to join webinars and attend online placement drives," Thakur added.
Virtual onboarding of fresh recruits has also been altered. The online placements also take longer than regular campus job drives. "Online placements are taking more time, unlike the campus placements, which generally concludes in a day. It is taking more than a week. The companies are also not in a hurry to close the process because companies which cannot allow work from home are choosing to defer the joining," Suri explained.
The joining for many students has also been delayed as companies ask for course completion certificates or mark sheets. Due to the pandemic exams could not be held as per schedule over March and April. Then, the University Grants Commission made final-year exams compulsory for awarding to degrees causing further delays at universities that evacuated campuses before holding exams. Generally, joinings occur in July after the results are declared. This will create other problems.
Many students fund their education through student loans. Since a sizable section of them may not join work soon, the moratorium interest and repayment might expire before they have their first paychecks.
"If the students are not going to get paid, how do you expect them to repay the loan interests?" asked Chaturvedi.
Also read:
If you want to share your experience at work, write to us at theworkplace@careers360.com. To know more about The Workplace itself, here's a handy note: Let's talk work…
---
Follow us for the latest education news on colleges and universities, admission, courses, exams, schools, research, NEP and education policies and more..
To get in touch, write to us at news@careers360.com.