Over 10 lakh Indians went abroad to study in 2019. Where did they go?
Over 10 lakh Indians went abroad to study in 2019. Where did they go?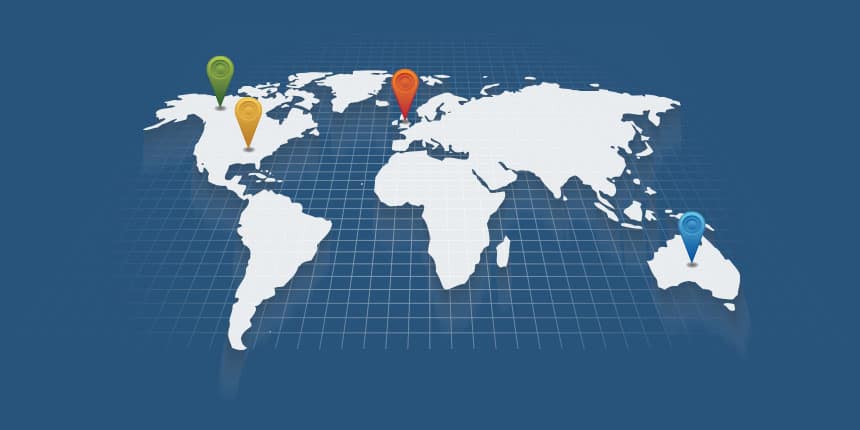 NEW DELHI: In 2019, a total of 10.9 lakh Indian students had travelled overseas for higher education according to data collated by the United Nations Educational, Scientific and Cultural Organisation (UNESCO). This was a 45% increase over the 2018 figure of 7.5 lakh. Where do Indian students go to study?
For the last two years, the largest contingent of Indian students has gone to the United States, Canada and Australia. As per data from the ministry of external affairs, the number of students going to Canada has almost doubled from 2017 to 2019, while that going to the United Kingdom has seen an increase of 35% in just one year, possibly due to changes in visa regulations.
CANADA
Canada has been one of the top destinations for Indian students. According to statistics recorded by the Canadian bureau for international education, 34% of all inbound students in Canada are from India, the highest percentage. Most international students, not necessarily Indian, head for one of two provinces, Ontario (48%) and British Columbia (23%). And, according to a survey conducted by the same agency in 2018, 60% of international students plan to apply for permanent residence in Canada.
At the university level, India has maintained its position for three years (2017-2019) as the country sending the second-highest number of international students to Canada. That number has also risen sharply. In 2017, the number of students from India enrolled in a Canadian tertiary education program was 25,575. It rose to 53,335 by 2019.
No. of Indian students

2019

2018

2017

2,18,443

1,72,625

1,23,940
United States of America
In 2017 and 2018, the USA was the most favored destination for students seeking higher education abroad. But in 2019, it was unseated by Canada which had the highest number of Indians enrolled that year by a margin of around 16,000.
According to Open Doors, a repository of data on international students in the US and supported by the state department, the number of Indian students in the US grew by 2.9% from 2017-18 to 2018-19. In numbers, it is behind only China which is home to 33.7% of all international students in the US. The vast majority of international students, not just Indians, study engineering (21.1%), maths and computer science (18.6%) or business and management (16.6%). California and New York states host the largest number of international students.
No. of Indian students

2019

2018

2017

2,02,014

1,96,271

1,86,000
UNITED KINGDOM
While the overall number of international students is increasing in the UK, here too, the second-highest percentage of international students come from India with China at the top. Data from Higher Education Statistics Agency, UK, indicates that most international students from non-European Union countries prefer full-time postgraduate programs.
No. of Indian students

2019

2018

2017

26,685

19,000

16,550
AUSTRALIA
According to the Australian government's department of education, skills and employment, 811,223 enrolments of international students in Australia in 2020 and a total of 6,64,219 students went to Australia. There are more enrolments than students since a student can join more than one course in one calendar year.
Half the international students in Australia study go for regular higher education while 33% go for vocational education and training.
No. of Indian students

2019

2018

2017

1,12,917

87,115

68,000
Also Read:
Write to us at news@careers360.com