Sanskrit Week celebration begins today; PM Modi asks people to learn, promote Sanskrit
Sanskrit Week celebration begins today; PM Modi asks people to learn, promote Sanskrit
Sanskrit week is being celebrated from August 19 to August 25. PM Narendra Modi addressed the people, said education minister Dharmendra Pradhan.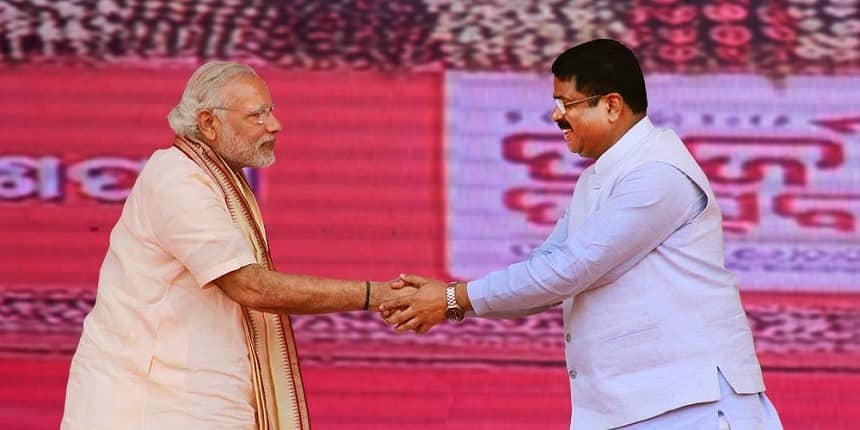 NEW DELHI: Prime Minister Narendra Modi has asked people to learn and promote Sanskrit language during Sanskrit Week which is being celebrated from August 19 to August 25, education minister Dharmendra Pradhan said today on social media. Modi addressed the people on the commence of the celebrations today and asked to promote the language.
While calling Sanskrit "an ancient language", the education minister said that Sanskrit is the root of the culture, civilization and languages of India.
"Save the invaluable heritage of knowledge, science and philosophy of sages, sages and ascetics, Sanskrit is the basis of India's culture, civilization and many languages. PM Shri NarendraModi Ji, on Sanskrit week being celebrated from 19th to 25th August, has called upon the public to learn and promote this ancient language," Dharmendra Pradhan said in a social media post.
ऋषियों, मुनियों व तपस्वियों के ज्ञान, विज्ञान और दर्शन की अमूल्य धरोहर सहेजे, संस्कृत, भारत की संस्कृति, सभ्यता व कई भाषाओं का आधार है।

19 से 25 अगस्त तक मनाए जा रहे संस्कृत सप्ताह पर पीएम श्री @narendramodi जी ने जनता से इस प्राचीन भाषा को सीखने व बढ़ावा देने का आह्वान किया है। pic.twitter.com/31bKB8oshK

— Dharmendra Pradhan (@dpradhanbjp) August 19, 2021
Also Read | Private Vedic education board approved; Ujjain institute considering another: Education Ministry
Dharmendra Pradhan also shared a statement from Narendra Modi in Sanskrit and wished everyone for the success of the Sanskrit Week.
Write to us at news@careers360.com.
More From Vagisha Kaushik