PU BA LLB and PU LLB 2020 schedules revised; exams to be conducted in October, applications extended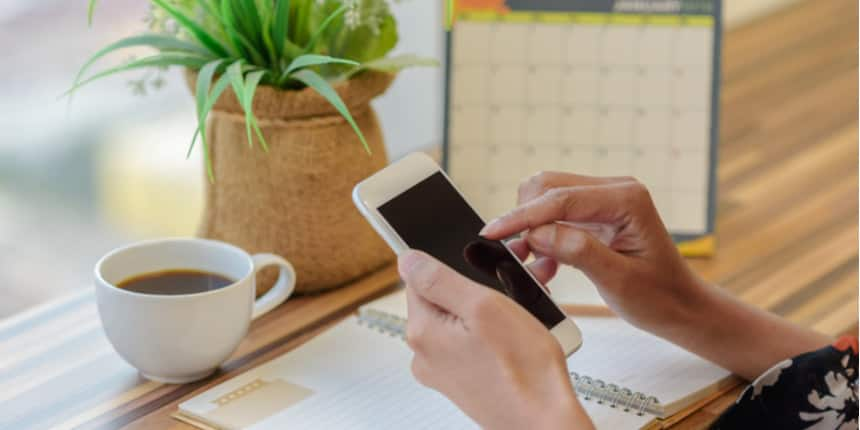 New Delhi: Punjab University has released new admission schedules for PU LLB 2020 and PU BA LLB 2020, with all the existing dates including those pertaining to conduct of entrance exam, application submission last date, and declaration of result being changed. The PU BA LLB 2020 entrance exam will now be conducted on October 4 (instead of July 30), whereas the PU LLB 2020 exam will be administered on October 22 (in place of July 25).
Also as per new dates, the application form of PU BA LLB 2020 can be submitted till September 19, while for PU LLB 2020 application forms applications will be accepted till October 1.
Why are PU BA LLB and PU LLB 2020 dates being changed?
The conducting authority of the two exams, Punjab University hasn't specified any specific reasons for changes in the exam schedules. But still it is abundantly clear that the move is aimed at ensuring the safety and well being of students and exam officials, given the COVID-19 situation remains grim.
As a matter of fact, both these exams are conducted in offline centre-based mode, which in the given pandemic situation is out of the equation. So, the hands of exam officials were practically tied and they had no option but to postpone the exams, while hoping the situation will normalise by October, the new timeline for the two exams.
Is change in mode of exam a possibility?
As of now no so such plans are in the offing. Also, the fact that the exams have been pushed back to October will give exam officials enough elbow room and time to make arrangements for an offline exam.
That being said, everything will depend on how the COVID-19 situation evolves over the next few months. If the pandemic slows down, things will be back to normal. But if instead the rate of infection increases, all options, including remote proctored testing (RPT) will have to be explored.
PU BA LLB 2020 Revised Dates
Events

Dates (Announced)

Issue of official notification

February 7, 2020

Online registration/application starts

April 1, 2020

Online registration ends

New date - September 19, 2020,

Old date - May 7, 2020

Last date to pay the fees

New date - September 23, 2020

Old date - May 11, 2020

Last date to upload documents

New date - September 25, 2020

Old date - May 13, 2020

Last date for submission of printout of form along with required documents for claiming the concession of Entrance Test Fee for SC/ST/PwD/P.U. Employee

September 27, 2020 (4 pm)


Issue of admit card

New date - September 28, 2020

Old date - May 19, 2020

Last date for candidates to submit the form with a late fee of Rs 500 (only for those candidates who have submitted the application fee)

New date - October 01, 2020

Old date - May 21, 2020

PU BA LLB 2020 (Revised)

New date - October 04, 2020 (01:00 p.m. to 02:30 p.m)

Old date - May 24, 2020

Announcement of answer key

To be notified

Announcement of results

New date - October 16-19, 2020

Old date - June 08 - 10, 2020

Admission Form available online

New date - To be announced later

Old date - June 15, 2020

Counselling begins

To be announced soon


PU LLB 2020 Revised dates
Events

Dates (Revised dates )

Commencement of online registration

May 1, 2020

Last date to submit the application form

October 1, 2020

July 6, 2020

Last date for deposit of fee in any branch of State Bank of India using website generated challan

October 5, 2020

July 9, 2020
Last date for uploading of photograph, signature with rest of the information on the website

October 8, 2020

July 11, 2020

Availability of Admit card

October 15, 2020

July 14, 2020

Candidates who have not completed their form but have paid their requisite fee can complete their form by paying a late fee of Rs. 500/-

October 19, 2020

July 22, 2020

PU LLB 2020 (Revised)

October 22, 2020


July 25, 2020

Release of PU LLB 2020 Answer key

October 27, 2020

July 30, 2020

Last date of submission of objections to the Answer Key

October 29, 2020

August 1, 2020
Uploading of the response to the Objections and inviting Crossobjections (through e-mail only

November 3, 2020

August 4, 2020
Last day of submission of Cross-objections to the Answer key

November 5, 2020

August 8, 2020

Result declaration

November 9-12, 2020



August 10 - August 13, 2020

Availability of admission form for LLB

To be notified

PU LLB counselling

To be notified


Stay updated with latest Education News