Robotics, AI & Data Analytics are now a major part of hospitality world; Educational establishments must adapt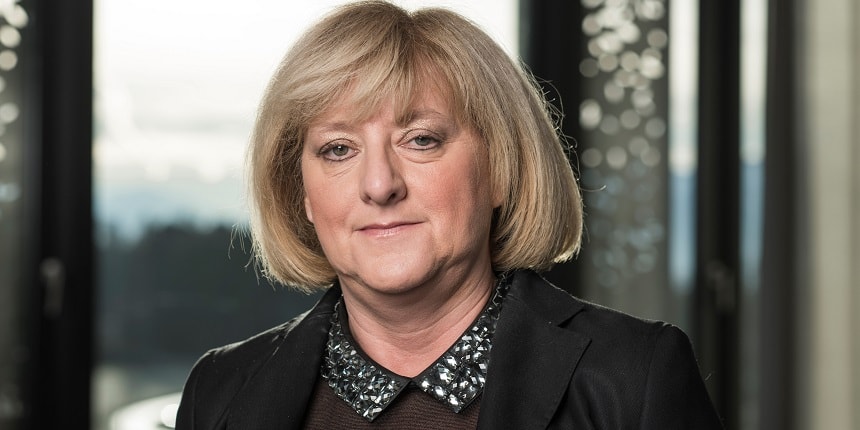 Julia Aymonier, Member of the Executive Committee, who is charge of the Digital Transformation of EHL, one of the leading hospitality management schools in the world shares her thoughts on how switch from the traditional practices to innovations will attract, develop and keep the right talent into and within the hospitality industry...
The pace of change is increasing with a rapidity never seen before and with it the pressure in all sectors to compete or fail. In the hospitality industry the drive from the millennials, GEN Y and Z's for more eco-conscious travel options, the accessibility of global travel to an ever growing population, and disruption due to technology are taking their toll. Retention of staff and recruiting qualified graduates into this sector is becoming a serious challenge.
Employees in this industry observe that jobs, which involve simpler, easily automated tasks, are disappearing rapidly as they are more and more frequently being undertaken by technology. The dwindling number of unskilled jobs means that there is an urgent need to retrain and reskill these employees to leverage technological changes and to prepare for the future.
The hospitality manager of the future will require an understanding of the technology that runs the hotel, creating a seamless, personalized stay for every guest. Loyalty, marketing and understanding how the guests want to interact with the modern hotel will be more important than daily operations. They need to ensure that their hotels are creating trends adapted to cultural differences not reacting to them.
Hospitality education institutions must therefore adapt to these new demands. Their dilemma is to train students with the "hybrid skills" that the industry now requires. Soft skills, paramount in this "people business", are no longer sufficient and need to be supplemented with skills required to understand the technology which is overtaking parts of the industry. Human behavior, analytics, and digital awareness are the key enablers and when combined with management training will provide graduates with the tools for a long term career in hospitality.
Certified programs allowing current staff to be upskilled are primordial. Lifelong learning has now become a necessity to keep up with the changing landscape.
The use of online and blended education will allow professionals easy access to quality training at any time during their career. It will allow managers to combine work and education at a personally determined pace, adapted to the individual's needs and learning style thus encouraging them to advance their careers and remain in hospitality industry.
Virtual, augmented and mixed reality courses combined with gamification will allow students to participate in experience-based learning rather than knowledge-based, appealing to the learning style of the current generation.
Technologies such as robotics, artificial intelligence and data analysis are becoming a major part of the hospitality world. Educational establishments must ensure that their students are introduced to these technologies during their education. Their curriculums need to be regularly updated to adapt to these changes.
But in order for all of this to succeed, faculty must transform classrooms into places where experiences are created allowing students to analyse, interpret and question information.
Ecole hôtelière de Lausanne (EHL) has been quick to react to these industry demands. It has recently produced a virtual reality (VR) course in housekeeping and is using IPSoft's Amelia to allow students to explore the use of Virtual Personal Assistants in hospitality. EHL also offers a blended Masters program as well as online certificates.
Allowing current and future staff to keep up with innovation in the hospitality industry and its digital disruption will ensure that positions in this industry are seen as careers and not just as jobs.
---
Follow us for the latest education news on colleges and universities, admission, courses, exams, schools, research, NEP and education policies and more..
To get in touch, write to us at news@careers360.com.