Despite child budget, Karnataka's expenditure on education 'insignificant': Study
Despite child budget, Karnataka's expenditure on education 'insignificant': Study
Karnataka's spending on child-specific health programmes is also "alarmingly low" and reduced in 2020-21 despite COVID-19.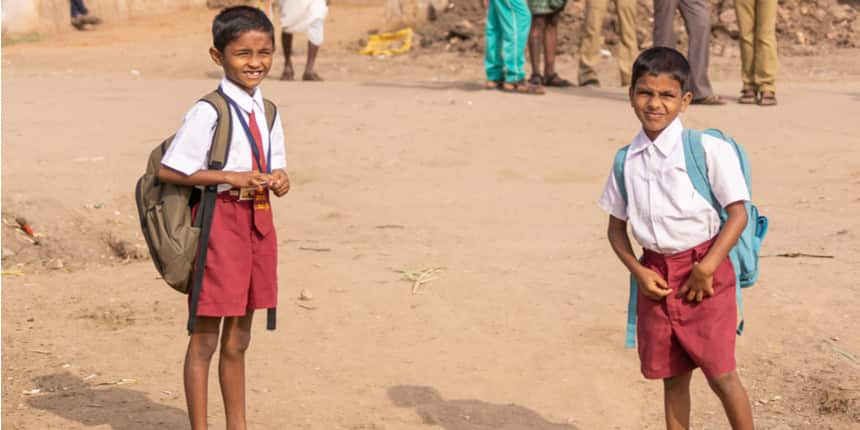 NEW DELHI: Despite announcing a separate child budget in 2020-21, Karnataka spends little on children's development, including education, a study by the National Institute of Public Finance and Policy (NIPFP) has found. A paper by the autonomous body under the ministry of finance says that Karnataka's spending on education forms a very small, "insignificant" part of its Gross State Domestic Product (GSDP).
The study, COVID-19 and Public Investment for Children: The case of Indian State of Karnataka, was published last week and noted that the Karnataka Government's child-centric allocation for education is only 1.36 percent of the GSDP. The study also noted that the percentage of the GSDP allocated for children's education has remained much the same for three years despite the COVID-19 pandemic setting lakhs of children back.
Also Read | PM Poshan is an old scheme with a new name: Activists
In March 2020, the BJP government in Karnataka for the first time introduced child budgeting in its budget 2020-21. The Budget proposed funding 279 programmes for children below 18 years, amounting to Rs 36,340 crore, which is 15.28 per cent of its annual budget. The share of some departments has even declined.
Karnataka Budget: Education
The study said that the expenditure on education, health and other departments focussed on child development only amounted to a miniscule percentage of the state's GSDP.
As per the NIPFP analysis, a significant portion of the child-centric allocation – specifically targeted programmes for children – in Karnataka State Budget 2020-21, is devoted to education (67 percent) and health (16 percent).
But the child-specific public spending on education as a percentage to GSDP has been consistently low and remained so despite the pandemic placing more children in hardship and in need of assistance. In 2017-18, the education budget formed just 1.3% of the GSDP; in 2019-20, it rose to 1.4%. In 2020-21, it hovered around the same figure.
According to the study, despite being the largest component of child budgeting, the public education expenditure on children is "insignificant" as a share of GSDP.
The other two departments that have considerable spending for children are women and child development (13.6% in 2020-21) and the department of social welfare (5.1% in 2020-21).
Also Read | School Education: FFC suggests ranking, funding states on performance
"The public health expenditure specifically benefitting children constitutes around 14 percent of the total child budgeting, however it is hardly two per cent of the total spending of the state in 2018-19 to 2020-21," the study noted.
The study also noted that the expenditure on the department of women and child development has declined by 2.7 percentage points in 2020-21.
The child specific allocation in the other four departments is almost negligible, where it is hardly 0.5 per cent in each department, it said.
The analysis shows that out of the seven departments that have allocated resources for children, only three departments have significant allocations.
Karnataka, COVID-19: Health, child protection
The allocation for children's health is just 0.23% of GSDP, the study found, and despite the pandemic, this represented a drop from previous years.
"As a share of GSDP, public expenditure on child-specific spending on health is alarmingly low at 0.3 per cent in 2017-18 and 2018-19 and is budgeted to be even lower at 0.2 percent in 2020-21," the study said.
The outlay for the department of women and child development in the Karnataka Budget 2020-21 had declined by 2.7 percentage points from that of 2019-20. This department runs the anganwadis, or Integrated Child Development Scheme's (ICDS) centres for early childhood care and education, which track children's health and offer nutrition.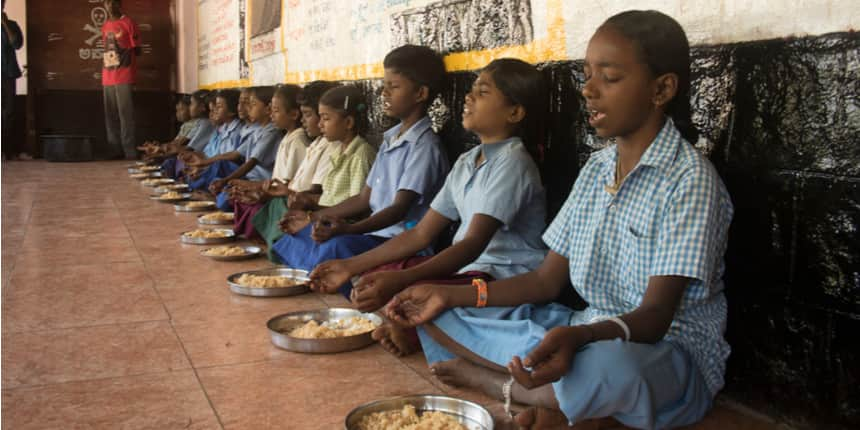 Mid Day Meals served at an anganwadi in Karnataka
The outlay for the department of social welfare remained almost the same as 2019-20, the analysis said.
Public expenditure on schemes directed towards child protection has increased in absolute terms but as a share of total expenditure has almost stagnated around one percent, the study said.
As a percentage to GSDP, the spending on child protection has "stagnated at a miniscule 0.1 percent" it said.
COVID-19 pandemic
The study said that the COVID-19 pandemic had a significant impact on budgeting and financial challenges were met with expenditure cuts rather than increasing tax collection.
"The COVID-19 pandemic has created significant fiscal policy challenges due to revenue uncertainties...If fiscal consolidation is achieved through expenditure compression rather than tax buoyancy, this has implications on public investment for children," the analysis said.
The COVID-19 economic stimulus package for the State of Karnataka was announced in May 2020, which comprised many social protection and food security measures, however there are no significant components directly related to children, the analysis found.
---
Follow us for the latest education news on colleges and universities, admission, courses, exams, schools, research, NEP and education policies and more..
To get in touch, write to us at news@careers360.com.