Budget 2021: What states have allocated for education
Budget 2021: What states have allocated for education
Careers360 looked at the budgets of 9 states and found new schools in local languages, increase in scholarships, new universities and medical colleges.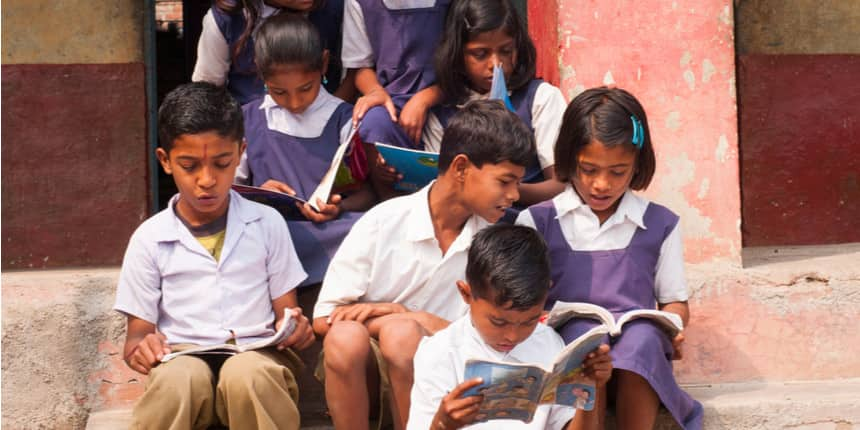 NEW DELHI: The central government announced the Union Budget 2021, earlier this month, drastically cutting funds for crucial education schemes including the Samagra Shisha Abhiyan.
Here we take a look at the significant announcements in state budgets following the announcement of the Union Budget 2021.
Compiled here are the broad announcements and budgetary provisions made for education in 2021-22 by nine states.
Rs 38,035 crore for education

Scholarship amount increased from Rs 10,000 to Rs 25,000 for unmarried women who pass intermediate exams

Scholarship amount increased from Rs 25,000 to Rs 50,000 to unmarried women once they complete their bachelor's degree

Computer science to be taught from Class 6 onwards in government schools
Rs 1,175 crore for higher education

Rs 1,165 crore for school education

30 autonomous centres of excellence in universities

Rs 100 crore for starting centres of excellence

500 post-doctoral fellowships with a monthly stipend of upto Rs. one lakh.

21 inter-universities or inter-disciplinary schools to be set up.

Rs 300 crore for new medical college in Wayanad

Rs 2,000 crore for infrastructure development of universities

Rs 1,165 crore capital outlay for schools

Rs143 crore for Model Residential Schools for SC and ST

Rs 120 crore for improving infrastructure facilities in schools.

Water quality standard assessment in every school
Rs. 10 crore for infrastructural development of IIIT Manipur

Rs 25 crore for 'go to school' mission

Rs 2.5 crore for construction of girls hostel in Sainik School, Pangei

Rs 7.8 crore to Dhanamanjuri University
Rs 7.69 crore for school education

Rs 6.20 crore for higher education

Rs 1 crore for technical education

Rs 1 crore for SCERT
Rs 24,370 crore for education and skill development

Rs 3,066 crore for Samagra Sikshya Abhiyan

Rs 957 crore for Mid‐day Meal scheme

Rs 280 crore for Odisha Adarsha Vidyalaya

Rs 253 crore under Mo School Programme for infrastructure development

Rs 430 crore to provide school bags, text books, uniforms and shoes

Rs 1,002 crore for student scholarships

Rs 108 crore to transform universities into centres of excellence

Rs 212 crore for RUSA scheme for higher and technical education

Rs 100 crore for World Skill Centre in Bhubaneswar

Rs 151 crore for infrastructure development for engineering and technological universities
1,200 Mahatma Gandhi Government Schools in the next 2 years.

'Back to School' program to begin in 600 schools

Number of libraries to be increased from 8,870 to 14,970

50 new state schools will be opened and 100 schools will be upgraded

Internet connection facility in all government hostels and boarding schools

Increased scholarship amount for students of Classes 1 to 8 to Rs. 500

SmartTVs will be made available in all government secondary and higher secondary schools and Kasturba Gandhi residential schools.

Incubation cells at nine educational divisions to develop entrepreneurial skills

225 crore for Anganwadi Centres and Swami Vivekananda Government Model Schools.

Construction of more than 3,500 classrooms, laboratories, library,

Construction of 15 new school buildings and major repairs in 70 schools
Rs 34,181.73 crore allocation for school education

Rs 5,478.19 crore outlay for higher education

Introduction of computer science from Class 6

Rs 2,634 crore allocation for Integrated Child Development Scheme.

Rs 1,953.98 crore for mid-day meal scheme

Rs 1,932.19 crore for post-matriculation scholarship scheme

Rs 374.88 crore to educational scholarships for backward classes, most backward classes and de-notified communities

Rs 2,470.93 crore for the establishment of 11 new medical colleges

Rs 110 crore for scholarship for minority students

Rs 270 crore for construction of hostels for ST girls

Rs 61 crore for minority hostels

Rs 903 crore for pre-matric and post-matric scholarships for ST and SC students
Rs 57,867 crore for primary education

Rs 18,172 crore for state contribution to Samagra Shiksha Abhiyan

Rs 3,406 for mid-day meal scheme

Rs 300 crore for providing shoes, sweater to students

Rs 200 crore for developing infrastructure in aided schools

Rs 270 crore fund to Atal Residential Schools

Rs 783 crore for minority education

3 new Universities in Saharanpur, Azamgarh and Aligarh

A state university to be established in each division of the state
Rs 35,333.53 crore to school education

Rs. 4,893.05 crore to higher education

Rs 1,284.80 crore to technical education

Rs 381.36 crore to mass education extension and library services

Rs 50 crore for 100 new English medium schools for SC,ST dominated areas

Rs 100 crore for 500 new schools in Alchiki language

Rs 50 crore for 100 new schools of Nepali, Hindi, Urdu, Kamtapuri and Kurmali languages

Rs 50 crore for 200 schools of Rajbangshi language
Write to us at news@careers360.com.