School Reopening: Check what your state decided on resuming offline classes
School Reopening: Check what your state decided on resuming offline classes
At least nine states including Bihar, Madhya Pradesh, Haryana, Andhra Pradesh, Maharashtra have started reopening schools in a phased manner. Find out what other states have decided.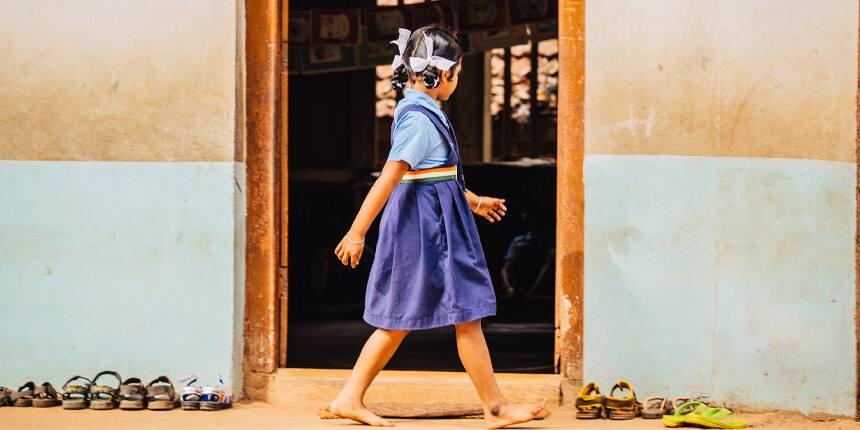 NEW DELHI: With a recurring dip in the number of COVID-19 cases, several state governments, over the past few weeks, have decided to reopen schools and other educational institutions. Haryana, Punjab, Gujarat, Chhattisgarh have given permission to resume physical classes following COVID-19 guidelines and safety measures. While teachers and students remain apprehensive of the possible third wave of COVID-19 in the country, many other states are mulling over reopening of educational institutions.
Schools, colleges and other educational institutions have largely remained shut since mid-March last year owing to the coronavirus outbreak.
At least nine states Bihar, Chhattisgarh, Madhya Pradesh, Haryana, Andhra Pradesh, Maharashtra, Odisha Punjab and Gujarat have started reopening schools in a phased manner.
Madhya Pradesh, on July 26, resumed offline classes for Class 11 and Class 12 with 50% attendance. The state government also said that online classes will continue along with them.
State governments that are yet to make a decision on resuming schools and those that have partially reopened have equally urged schools to get the teachers and students vaccinated at the earliest.
Delhi, Tamil Nadu, West Bengal, Uttar Pradesh and Rajasthan are some of the states that are yet to make a decision on the reopening of schools.
List of states yet to decide on school reopening
Delhi
Recently, in a tweet, Delhi deputy chief minister Manish Sisodia sought suggestions from parents and teachers on reopening schools in Delhi and asked them to mail at DelhiSchools21@gmail.com with their names.
On July 23, Chief Minister Arvind Kejriwal said that the government will review the situation of other states where schools are reopening. He also reiterated that the decision of reopening schools will not be considered until everyone is vaccinated.
Addressing an important Press Conference | LIVE https://t.co/4lM9MFmvhD

— Manish Sisodia (@msisodia) July 28, 2021
Rajasthan
After a discussion in the cabinet meeting on the reopening of schools from August 2, the Rajasthan government recently chose to postpone. On July 25, the state education minister, Govind Dotasra, informed that a decision will be taken by chief minister Ashok Gehlot in the next two or three days in this regard.
स्कूल खोलने को लेकर विस्तृत SOP बनाने के लिए गठित मंत्रीमंडल की कमेटी की बैठक में सभी पहलुओं पर चर्चा के बाद मुख्यमंत्री @ashokgehlot51 जी स्कूल खोले जाने की तारीख़ और स्वरूप पर निर्णय लेंगे।बच्चों की सुरक्षा और पढ़ाई दोनों हमारी सरकार की प्राथमिकता में है। https://t.co/1X7oYb4o9y

— Govind Singh Dotasra (@GovindDotasra) July 24, 2021
Tamil Nadu
According to various media reports, Tamil Nadu school education minister Anbil Mahesh on Tuesday said that the state government is considering reopening schools for Classes 9 to 12. He said that Chief Minister MK Stalin will be informed about the neighbouring states where schools have reopened for Class 12 students.
West Bengal
The West Bengal government has not planned to open schools at any level for now citing the threat of the third wave of COVID-19. Whenever schools reopen, students of higher classes will be the first to start offline classes and not those at the primary level, an education department official said.
Uttar Pradesh
As per the latest UP school reopening news, only teachers and other staff members are allowed to reach the school. Schools have been opened for administrative work in Uttar Pradesh.
Schools, colleges and educational institutions switched to virtual learning after the COVID-19 crisis forced the education sector to find an alternative. However, just when the country started considering the unlocking process, the second-wave of Covid-19 is again appearing to pose a major challenge for the education sector in India.
Write to us at news@careers360.com.