Vedic Maths, Astrology, Anti-Vaxxers: This engineer calls out pseudoscience on YouTube
Pranav Radhakrishnan's YouTube channel addresses – and debunks – claims about ayurveda, homeopathy, 'science' behind religious practices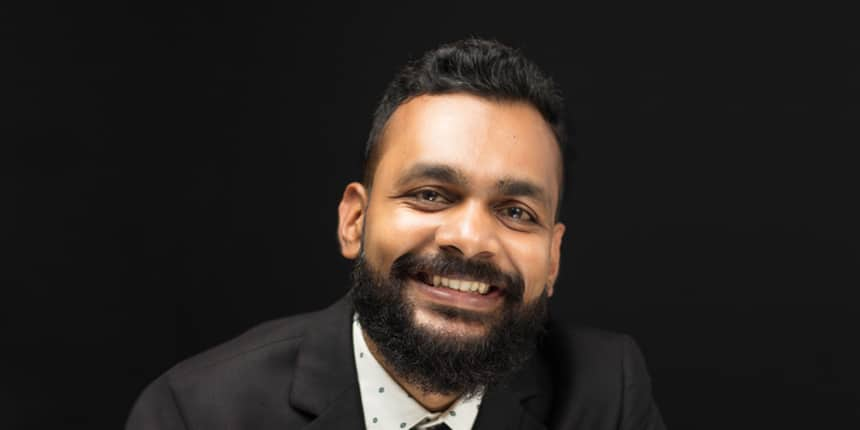 NEW DELHI: Pranav Radhakrishnan is not one to shy away from thorny topics. The 30-year-old YouTuber from Kerala has called out popular figures such as Baba Ramdev and Sadhguru for spreading "pseudoscience" and questioned the legitimacy of claims about homeopathy and ayurveda. He also has a video on why Vedic Maths has nothing to do with the Vedas.
And, for that, he gets a lot of hate too. Yet, Pranav, who describes himself as a "science communicator" and a "pseudoscience debunker", has amassed more than 28 lakh views over 55 videos on his YouTube channel, Science Is Dope. On it he has provocatively-titled videos such as ""How 'Vedic' Maths Fooled Us All", "Ayurveda vs Science", "A Scientific Test of Indian Astrology" and "Why Scientists Tend To Be Atheists" among dozens of others.
Also Read| How Calcutta University rose in university rankings in just a few years
In these, pseudoscience – very often linked with religion – is debunked with refreshing directness. "The cockiness and confidence you'll find in his videos is inversely proportional to the science in them," is his withering remark on a channel with numerous videos on the 'science' behind temples. The claim that a havan – a Hindu fire ritual – protected families from the toxic gas after the Bhopal gas tragedy is dismissed as "a load of bulls**t" but he also goes on to explain why with great clarity.
"The issue was that especially on YouTube and also offline, science is kind of misrepresented. In the name of science, people have been fed all this pseudoscience and misinformation. If there was going to be any sort of science communication happening, the first thing to do was call out all these people who have been spreading misinformation and pseudoscience," said Pranav.
'Fine. I'll do it'
Born and brought up in Kozhikode, Kerala, Pranav said he was always inclined toward science.
"I was always very interested in science. I remember when I was around eight, my favourite thing to read was an encyclopaedia. I used to do well in school, especially in science," he said.
After finishing school, Pranav got into National Institute of Technology (NIT) Calicut to study electronics and communication engineering (ECE). Upon graduating with the BTech, he got placed in a core electrical company.
"While working there I realised what I wanted to do was something in science communication. The idea for a YouTube channel didn't materialise fully then but I knew that this was the general direction I wanted to go in," he said.
Also Read| Kashmir University students, teachers divided over professor's sacking for alleged terror links
He later got a job with an education technology company, which he believes primed him to be a YouTuber."I learned a lot there. I got experience on camera, being in front of people, writing scripts targeting a layperson. At some point, I realised that I should do it for myself," he said.
Around 2011, Pranav was spending much time on YouTube channels like Vsauce and Veritasium and waiting for a similar initiative to emerge from India. When no Indian channel came up in the next few years that could simplify scientific, mathematical and other concepts in an engaging manner, he thought, "Fine. I'll do it."
Science and 'make-belief'
Pranav began Science Is Dope in 2016, as a channel that simplified complex scientific topics.
"To the general public or the average person, what science does is seen as elite, inaccessible, out of reach for the public. Science communicators are the people who try to bridge that gap and make science more accessible. I'm trying to make science a little less intimidating and a little more approachable for the average person," he explained.
But eventually the channel became one that debunked pseudoscience, something that Pranav believes is essential to the conversation.
"My opinion might be biased but what I saw on YouTube was that people don't really have an inclination towards science topics. The kind of science represented was this fascinating world of make-belief based on a lot of misinformation. All that is more flashy than reality. When someone shows them something that is based on reality they will say "Oh we have machines that flew 2,000 years back"," said Pranav.
In one video, he connects these we-did-it-better-but-2,000-years-ago claims with "inferiority complex" and points out that they do a great disservice to Indians who make true advances in science, technology and medicine.
The sheer amount of pseudoscience propagated by popular godmen, vloggers and YouTubers forced him course-correct, especially when he found it seeping into his own family circle.
"I think the direction of my channel is still the same. But if you look at it a little bit closely the trajectory has changed a little bit towards rationality," he said. "My family is extremely religious. I have a lot of family members who will readily take in all this sort of misinformation. So, I try to tell them all these things. But they wouldn't listen because to them I'm still the child I was 20 years ago. That's something that motivated me to learn about all these biases and fallacies in human thinking."
Vedic maths a 'bunch of tricks'
Although he says that he doesn't want to be political, Radhakrishnan regularly vents his frustration at the government for "unfairly legitimising" pseudoscience, such as the ministry of AYUSH's decision to allow ayurveda practitioners to do surgery. Ayurveda may have some use but it cannot be seen as more relevant than modern medicine. "Any system that has been around for thousands of years is bound to have found something useful," he says in the video.
He calls homoeopathy a "sham" and gulps down several pills on camera to prove his point; he mocks immunity boosters by pretending to find herbs in his "own backyard".
Another thing that vexes him is the glorification of Vedic Maths. "So, the name Vedic Maths makes you think it is from the Vedas but that is not necessarily true. If you look at the lore behind Vedic Maths it is claimed it was part of Atharva Veda. But literally, there is no evidence for it," said Pranav. "Vedic Maths is not that groundbreaking. It is a bunch of tricks. It is not even advanced maths. It doesn't talk about anything that today's mathematicians would call groundbreaking or significant. To hail that as the crowning achievement puts a bad name to all the amazing mathematicians that we have. Genuine scientific and mathematical achievements were made in the country. Those also don't get the attention they should so I try to give them that limelight on my channel."
Predictably, his stand has made him unpopular with the Hindu right and its members routinely leave him hateful messages, downvote his videos and even leave death threats. "Thankfully all the hate has been online. I just get a bunch of bad comments, bad replies on Twitter. That's about it. I get all kinds of threats, threats to my life, all sorts of things. I've learned to ignore them and not take any kind of online hate seriously. Now, I have enough experience with this sort of stuff to know that responding to these trolls is an easy ticket to bad mental health, so I ignore them," said Pranav.
Future plans
It took Pranav more than two years to make even a single rupee from his channel; yet, he finds immense satisfaction in the work. Depending on the topic, it takes him anywhere from three days to a whole month to write a script for his video.
"The content was never a hurdle. Getting all the equipment was. I used my salary to finance myself, get a camera, microphone. Right now the hurdle is time. My scripts are time-intensive, so I want to try and manage time in a way that I don't end up burning out," he said. .
He also has built a team to help him.
"Right now, it is just a YouTube channel. I'm trying to get more people to help me with the content. I already have a team that helps me write and edit the videos. Otherwise, I feel like I spend all of my time doing this, I don't think that is a good thing for me. I outsource a lot of work to a lot of people," said Pranav.
He also aims to make his content more engaging and reach out to more people.
"In future, I want to try and expand this to more languages. A major feedback I'm getting is that my content doesn't engage a lot of people. I want to try and make channels in multiple regional languages," said Pranav.
Pranav also aims to start a livestream channel and eventually expand into other platforms apart from YouTube.
---
Follow us for the latest education news on colleges and universities, admission, courses, exams, schools, research, NEP and education policies and more..
To get in touch, write to us at news@careers360.com.
Know More About
NIRF Rank
25
Rating
4.2/5
Download Brochure