'Being open to new experiences is crucial': SRM-AP President
Dr. P Sathyanarayanan, president and pro-chancellor SRM University-AP spoke to Careers360 about SRM-AP, higher education, and employment.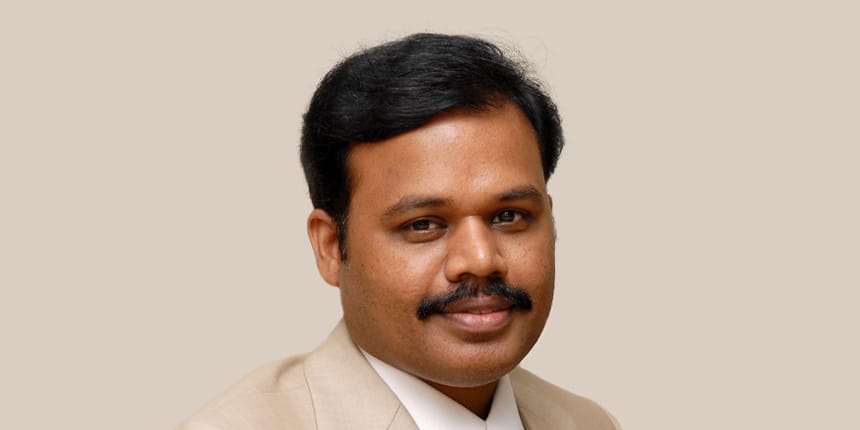 NEW DELHI: SRM University Andhra Pradesh was set up to offer programmes in three broad academic areas to begin with – engineering, liberal arts and management. These, said P Sathyanarayanan, president and pro-chancellor of SRM University-AP, "provide a strong foundation for a variety of career paths" and also address the evolving challenges thrown by industry. Former VC of SRM University and head of several organisations operating in fields as diverse as information technology, media and construction, Sathyanarayanan spoke to Careers360 about SRM University AP, higher education in general, and employment.
Recommended :
Get important details about SRM University AP, Amaravati.
Download Brochure
Q. What is your vision for SRM University AP? What made you set it up?
A. Our vision for SRM University AP is to be a globally-recognised institution that provides quality education and fosters innovation, research, and entrepreneurship and where students get a unique learning experience in their chosen field that would best serve society. With the rich legacy of SRM IST, we wanted to create a nurturing and inclusive environment where students can excel academically and develop essential skills for their personal and professional growth. What led to the establishment SRM University AP was the desire to bridge the gap between industry requirements and the skills imparted by traditional academic institutions.
Q. Why did you choose Amravati for SRM-AP?
A. The decision was based on several factors. Firstly, Amravati is strategically located and well-connected, making it accessible to students from various parts of the country. During the bifurcation of Andhra Pradesh [into AP and Telangana] in 2014, the AP state government had an interesting vision and development plans for AP which was well aligned with our institute's vision as well.
Additionally, the region has a rich cultural heritage and excellent growth prospects. Amravati has a growing ecosystem of industries and businesses, providing ample opportunities for internships, industry collaborations, and job placements.
Also Read|'Research funding in this country is absolutely inadequate': Ashoka University Chairman BoG
Q. How do you help students choose the right field?
A. Discovering one's talents and choosing the right career path is a process that requires self-reflection, exploration, and guidance. An 18-year-old can begin by exploring various fields of interest through internships, part-time jobs, volunteering, or even engaging in hobbies and extracurricular activities. This exposure helps in understanding personal preferences, strengths, and areas of passion. Seeking guidance from mentors, career counsellors, and experienced professionals can also provide valuable insights and perspectives.
Beyond this, staying informed about emerging industries, advancements in technology, and market trends can help align talents with future opportunities. Ultimately, it's important to remember that career paths are not set in stone and can evolve over time, so being open to new experiences and continuous learning is crucial.
Q. Why start with engineering, liberal arts and management only?
A. There are plans for expansion to other streams but engineering, liberal arts and management education are three domains that provide a strong foundation for a variety of career paths. Having all three in the same campus paves the way for an interdisciplinary approach.
Engineering education equips students with analytical and problem-solving skills, fostering innovation and technological advancements. Liberal Arts education focuses on critical thinking, communication, and a broad understanding of various disciplines, nurturing well-rounded individuals capable of adapting to diverse roles. Management education prepares students for leadership positions, instilling business acumen and managerial skills. These three areas offer a holistic approach to education, covering technical, creative, and managerial aspects, and are essential for driving societal progress and economic growth.
Q. Why do you think that SRM University AP will attract the best brains?
A. We have a strong faculty team comprising renowned experts and scholars who are dedicated to imparting quality education. Our curriculum is designed to be industry-relevant, ensuring that students gain practical skills and knowledge.
We offer state-of-the-art infrastructure, research facilities, and a vibrant campus life that fosters creativity and innovation. We also provide numerous opportunities for students to engage in research projects, internships, and industry collaborations, enabling them to apply their learning in real-world scenarios. Some of our work and growth are evident from the fact that, despite being a young university, we have a substantial number of publications in Q1 journals, including Nature-indexed journals, with over 1,500 publications in total.
Additionally, we have achieved excellent graduation outcomes for our students, with an average placement package of nearly Rs. 10 lakh per annum with the highest recorded package being Rs. 50 lakh. Moreover, several of our undergraduate students have been accepted into prestigious universities worldwide to pursue higher education.
Q. What do you think is missing from the present education system and how can we fill the gap?
A. One aspect, often missing from the present system, is a strong emphasis on practical application and skill development. Traditional academic models focus heavily on theoretical knowledge which may not adequately prepare students for the dynamic demands of the real world. To fill this gap, there needs to be a greater integration of experiential learning, industry internships, and hands-on projects within the curriculum. Encouraging interdisciplinary studies and providing opportunities for students to work on real- world problems can also enhance their problem-solving and critical thinking abilities.
Additionally, incorporating emerging technologies and industry trends into the coursework can ensure students are equipped with relevant skills. Collaboration with industry partners, promoting entrepreneurship, and encouraging research and innovation are other ways to bridge the gap between academia and the practical world.
Q. Tech layoffs have been in the news. How do you prepare students for such situations?
A. It's important for aspiring students to approach this situation with resilience and adaptability. The pandemic has also accelerated the pace of digital transformation, creating new opportunities in technology. We must encourage students to develop skills that are in demand, such as digital literacy, data analysis, and remote collaboration.
Furthermore, emphasising the importance of lifelong learning and staying updated with emerging technologies will help students navigate through uncertainties. It's crucial to foster an entrepreneurial mindset, where students can identify and create opportunities even in adverse
circumstances.
Also Read|'Research, discovery, and entrepreneurship go hand in hand': NIIT University founder
Q. How do you support students from underprivileged backgrounds, those coming from state-board schools?
A. As an institution committed to inclusivity and social responsibility, we actively support higher education for underprivileged students. We offer 35% of our seats under the convener quota for students from the state board with 80% of the fees is given as scholarships. We have various scholarship and financial aid programmes in place to assist deserving students. These are designed to ensure that financial constraints do not become a barrier to quality education. We continuously seek partnerships with organisations, foundations, and government bodies to secure additional funding for scholarships and grants.
Q. What new initiates are in the pipeline at SRM-AP?
A. We are actively promoting interdisciplinary research collaborations to address complex real-world challenges. To aid this, we have recently set up a University Research Council.
Our focus on innovation and entrepreneurship has led to the establishment of Directorate of Leadership, Innovation and Entrepreneurship which has an excellent start-up incubator in "Hatchlab", entrepreneurship academy in "IDEA", corporate and industry consulting wing in "Designocrats" and an entrepreneurship cell on campus, providing a platform for students to transform their ideas into viable businesses. We are expanding our international partnerships and exchange programs to foster global exposure and cultural exchange among students.
---
Follow us for the latest education news on colleges and universities, admission, courses, exams, schools, research, NEP and education policies and more..
To get in touch, write to us at news@careers360.com.
Know More About
Rating
4.5/5
Download Brochure