SSC CHSL 2021: Commission to soon announce dates for remaining papers
SSC CHSL 2021: Commission to soon announce dates for remaining papers
The Staff Selection Commission has announced that they would soon announce the SSC CHSL 2021 exam dates for the remaining papers.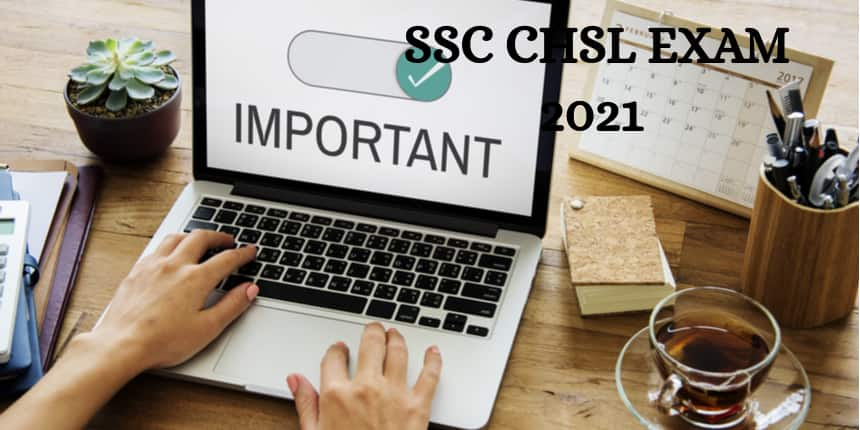 NEW DELHI: The Staff Selection Commission took to twitter to announce that in wake of the situation returning to normal, the commission would soon announce the exam dates for SSC CHSL. The SSC CHSL 2021 exam was stopped mid way in April due to the rise in the total number of COVID 19 cases amidst the second wave. The SSC CHSL exam was also postponed in West Bengal due to the assembly elections.
SSC took to twitter to announce the same and they tweeted stating that soon if the situation returns to normal, then they would conduct the cancelled exams either in the second or the third week of July. The SSC CHSL exam carries an All India Service Liability which means that those who are offered an appointment letter, they would be asked to serve in any part of the country
SSC CHSL 2021 exam dates to be announced soon
आयोग की गतिविधियां सामान्य हो रही हैं। सत्यापन वगैरह चल रहा है। सब ठीक रहा तो जुलाई के दूसरे या तीसरे सप्ताह से स्थगित परीक्षाएं दोबारा होने लगेंगी। हमारी प्राथमिकता सीएचएसएल 2020 है क्योंकि इसे बीच में रोकना पड़ गया था। @SSCorg_in

— SSC (@SSCorg_in) June 12, 2021
Previously the SSC CHSL was supposed to be held from April 12 to April 27. However, the surge in the coronavirus cases compelled the commission to postpone the dates for the SSC CHSL exam from April 20 onwards.
SSC CHSL Exam Pattern
There are three tiers for which the SSC CHSL exam is conducted. With regard to the exam pattern for SSC CHSL tier 1, the entrance test is conducted in computer based mode where the candidates are expected to answer multiple choice questions in one hour. The questions are asked from general intelligence, english language, general awareness and quantitative aptitude. 25 questions are asked from each section and the total marks out of which candidates are evaluated is 200.
The tier two of SSC CHSL exam is descriptive and is held in offline mode. The candidates have to write an essay and letter within 60 minutes. SSC CHSL tier-III exam comprises typing test and is of 15 minutes and is of only qualifying nature.
Every year lakhs of students appear for the SSC CHSL exam for different government of India posts such as that of a Junior Secretariat Assistant (JSA), Lower Divisional Clerk (LDC), Postal Assistant (PA), Data Entry Operator (DEO) and Sorting Assistant (SA)
Write to us at news@careers360.com.
Follow Us on Telegram For Latest Updates - Click Here.