Study Abroad: Expert's guide to financial planning for your overseas education
Here's what you should know to plan the financing of your overseas education – timelines, education loans, what to account for.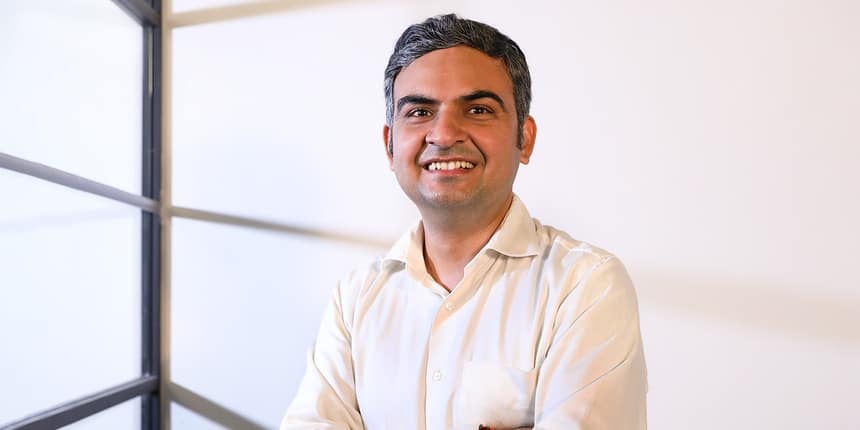 By Vaibhav Singh
Over the last decade, the Indian overseas education industry has grown multifold. With a steady rise in Indian students moving abroad for studies, it is estimated that by 2025 there will be over two million Indian students studying overseas whose combined spending on international education will exceed $100 billion.
The recent Leap-Ipsos Strategy3 Study Abroad Outlook Report shared the promising prospects of studying abroad owing to the superior quality of life, advancements in career opportunities and higher salaries. From the same survey, it was identified that the average perceived cost of education abroad is $38,500. Students need to consider a variety of factors for planning an education abroad including tuition fees, housing costs, living expenses, most suited type of loan etc. Earlier, there were limited options for students to finance their overseas education. However, today students and parents are able to choose from a variety of financing alternatives available.
While preparing for studying abroad requires significant effort academically, it is critical to plan finances in advance to avoid any last-minute hassles.
Also Read | Study Abroad: Cost comparison for 5 top countries for Indians
Overseas Education: Plan ahead
Here is a quick guide for students to plan their studies:
Estimating the cost to study abroad: Students usually take loans for financing their tuition fees and accommodation but fail to consider the pre-departure expenditure while mapping their budget. Universities, airfare, student visa, medical tests and insurance together constitute an essential component of the total budget. The cost of living varies from city to city in a particular country and inflation, evident in recent times, must also be accounted for. Additionally, often students require external coaching in subjects in which they are weak in the initial semesters, and therefore, that should be an important part of the estimated cost of study.

Keep an eye out for admission dates: For a strong application, it's imperative that students plan early and be aware of the application deadlines. Typically, study-abroad applicants should start at least one year in advance. While the student intake season varies from country to country, fall (September), winter (January), and summer (May) are the three major intake seasons with fall being the most popular. In order to prepare for finances effectively, students must meet the application deadlines of the universities they have chosen.
Also Read | Study Abroad: What 2 years in a university in Germany taught me
Explore internships and part-time opportunities: To supplement income while studying abroad, internships or part-time jobs are excellent opportunities. These provide students with real-world experiences in working, earning, and taking responsibility at a young age. Students may need to research well on the minimum wage in the city or the country and apply for part-time jobs accordingly.

Seek the advice of overseas education consultants, experts: Students can narrow their programme choices by consulting study-abroad counsellors who can assess educational, financial, cultural, and personal preferences. Due to their vast experience in supporting and assisting students, they are the most updated about the application process with respect to the country, college, course and even financing options. Prior to considering financial matters, aspirants should create a budget with their families and discuss it with their counsellor.
Also Read | A Dalit student in Oxford University: Sumeet Samos on caste, merit, studying abroad
Cost of Studying Abroad: Funding education
Pursuing overseas education is no longer a conversation just for the affluent classes. The increase in spending power of the middle class, access to the right set of information and financial assistance are all contributing factors to a majority of Indian students moving abroad. While choosing a loan, it is important for one to know the following:
Types of loans: Broadly divided, loans are of two types – secured and unsecured. While the former is availed with collateral, the latter can be taken without collateral.

Who you can avail a loan from: You can avail an educational loan from the government financial institutions, private and public banks, non-banking finance companies (NBFC) and new-age financial technology (fintech) lenders.

Modes of repayment: Regular monthly EMIs after the completion of a course is the most common mode of repayment.

Interest rate: This can be fixed or variable. It is important to note that while loans on variable interest rates might look cheaper at first, with the current rising rates, industry experts believe that loans on fixed rates of interest are a much better and sensible option. Always compare and think long-term while deciding on what type of interest rate you should choose.

Self-finance: It is common for some students to use their family assets and savings to fund their education. The statutory requirement for self-funding requires official documentary evidence such as a bank solvency letter, fixed deposit (FD) certificate, and bank statements.
Also Read | 70% Indian students in France studying management: Campus France
Studying abroad is an investment for the future and in order to make a successful investment, students need to take the time to plan, manage, and commit to it. Taking advantage of studying abroad will be optimal if aspirants plan early and prepare financially.
Vaibhav Singh is Co-Founder, Leap, an end-to-end overseas education consultancy offering financing and counselling.
---
Follow us for the latest education news on colleges and universities, admission, courses, exams, schools, research, NEP and education policies and more..
To get in touch, write to us at news@careers360.com.
More From Team Careers360