Thanks to the coronavirus, public universities embrace online teaching
Thanks to the coronavirus, public universities embrace online teaching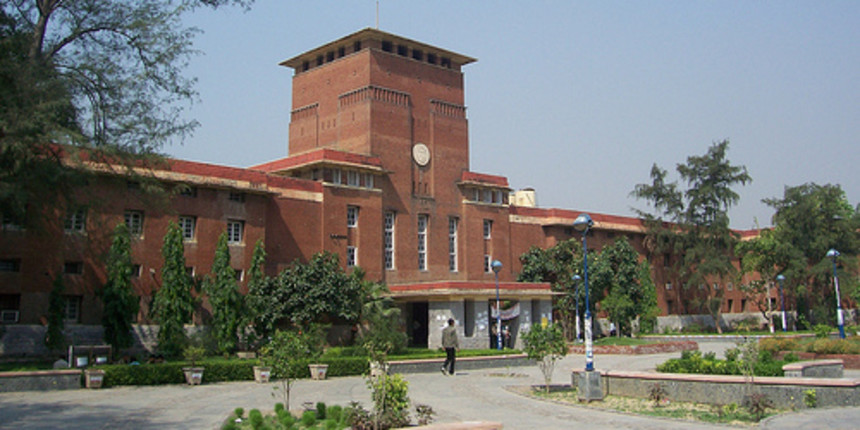 NEW DELHI: By mid-March, as the number of COVID-19 cases rocketed and the threat became more evident, universities across the country started suspending classes and asked students to leave for their homes.
This was uncharted territory for everyone involved. Some universities postponed exams, the rest were directed to do so by the University Grants Commission on March 19.
Indian Institutes of Technology (IITs) in Kanpur and Hyderabad, among others, responded by extending their mid-semester breaks. But with the Prime Minister announcing a 21-day lockdown and no visible let up in the number of COVID-19-infected patients, universities have had to look for alternatives to ensure continuity in learning.
Delhi University was the first to announce that it was going online. It made its decision public on March 12 and since then many institutions – public and private – have followed suit.
Jamia Millia Islamia announced that classes will be conducted online on March 13 while the English and Foreign Language University announced it on March 15. The Savitribai Phule Pune University started an online e-content portal on March 19.
Meanwhile, the Haryana Government school teachers have started uploading tutorials and lectures online through the Shiksha Setu application which launched in 2018 to provide information on attendance and fees.
The Indian Express reported that several schools in Punjab and Maharashtra are using online messaging and conferencing applications such as WhatsApp and Zoom, to share assignments and activities.
However, there have been teething problems for both teachers and students.
'Unprecedented situation'
Professors have said that since this is an unprecedented situation, they are still figuring out how to effectively conduct classes.
"Actually, now I'm going to make some video classes and upload them on WhatsApp. Though it is a video class, it is going to be an interactive session on WhatsApp. I have asked them to post their doubts on the WhatsApp group," said N. Dastagiri Reddy, assistant professor, Department of Chemistry, Pondicherry University.
Ved Kumari of Faculty of Law at Delhi University told Careers360 that students' attendance for online classes hasn't reached full strength yet. "I am taking online classes for LLB students and PhD scholars. The number of LLB students who are taking the classes online are less in number now but will pick up soon I feel," she said. "I ask my students to take the class only on audio mode that way the bandwidth can be saved and if it is necessary they can switch to video mode. It depends. So far, it is good."
The online platforms have also dictated how classes would be conducted. For instance, Kumari, who teaches using Zoom, had to take a break after every 40 minutes when the free session limit was reached. The service provides multiple unlimited free sessions, she said.
The teachers are of the view that since uncertainty persists as to when classes will resume, it is necessary to begin classes in whatever capacity. "There is no other way otherwise a lot of students will waste their time," said Reddy.
'Confusion and indecision'
Students have said that the lack of physical interaction has generated a lot of confusion among them.
"For us, it took a day to even create a WhatsApp group. Normally, we ask each other in the classes and decide there itself," said Arjun Ramachandran, a mass communication student at Jamia Millia Islamia University.
"Even now, the groups are not settled. Since the communication is slow there is general confusion," he added.
In many cases, the students have had to do the spadework on how to conduct online classes. "This thing (online teaching) is completely new for the teachers. They do not know how to use video conferencing or use mobile phone applications for teaching," said P Hangminlun Zou, a second-year English literature student at Zakir Hussain College, Delhi University.
"We tried to help them out and they also did a lot of research to conduct classes online. It was decided after discussion and we also told them about apps that can be helpful," said Zou. Some teachers have said that they are figuring out how to conduct online examinations as there is a possibility of the lockdown extending beyond the current deadline.
Accessibility
Students said that not everyone has equal access to online facilities and this has hindered the pace of the lessons.
"Slot internet connectivity is an issue a lot of students face. We were doing our Women's Studies classes online, but they had to keep it to a lecture a day since most students had issues with connectivity," said a second-year student of English at Savitribai Phule Pune University. She added: "A few students couldn't join in at all and they had to call ma'am and get a brief about what happened."
Teachers have had to take stock of who all are available and on what device to ensure that no one is left out.
"I have never given video lessons over WhatsApp. So, I never bothered about how many people are there on WhatsApp but now I need to check it," said Reddy who has around 90 students in his department.
According to some teachers, there are ways in which students can access information even if they cannot join a live session. "That should not be an issue because so what if they do not have a laptop, most have a mobile phone," said Kumari. "I do screen sharing and show them the PowerPoint presentations which gets recorded also. So any student who has not joined now can see the whole proceeding at any other time."
However, most courses that rely on practicals have had to limit the classes to theoretical discussion, students said. "We have a lot of production pending. We have a TV studio, there are mock exercises there, we have to produce programmes and a music video, all of that is pending," Ramachandran said.
Also read:
COVID-19 Lockdown: 325 Delhi Govt schools will distribute food
Fighting COVID-19: MHRD, AICTE launches IDEAthon
Write to us at news@careers360.com.
Stay updated with latest Education News
More From Team Careers360