'UGC has taken a retrograde step': Teachers' group on blended learning
'UGC has taken a retrograde step': Teachers' group on blended learning
UGC blended learning note: Teachers said it has been "prepared as if all the 40,000 colleges are in the standard of elite institutions"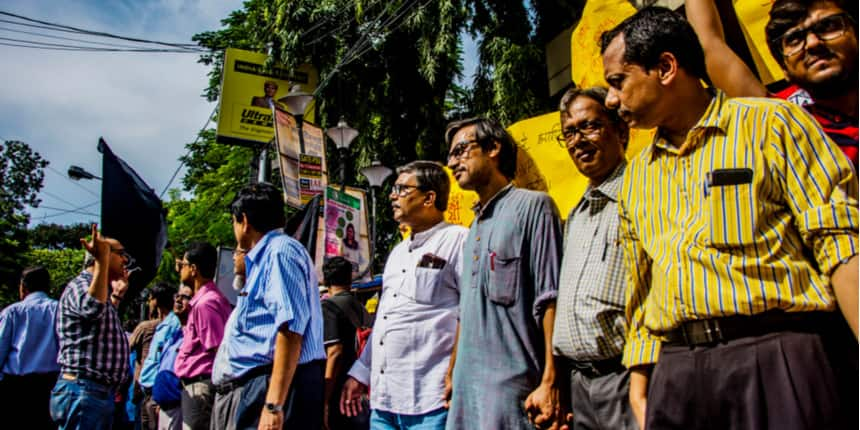 NEW DELHI: A section of university and college teachers have expressed their "strong resentment" against the latest University Grants Commission's draft note on the blended mode of learning.
Calling it "a retrograde step", the All India Federation of University and College Teachers' Organisation, or AIFUCTO, has collectively condemned the UGC's draft rules.
"This move is not only unacademic but also threatens the autonomy of the universities and the higher educational institutions. If the concept note is implemented the entire education system will be at the mercy of market forces making the role of teachers redundant," the federation's statement said.
As per the UGC's concept note issued on May 20, examinations for both online and offline teaching will be conducted in offline mode. In addition, universities may be allowed to offer online courses "over and above up to 40% of online education permissible" via the education ministry's e-learning platform, SWAYAM.
The teachers have argued that many students across India are still struggling to get proper internet connection making it difficult to implement the blended learning method. Several educational institutions, according to the AIFUCTO, do not have adequate funding to implement the new concept. "A large number of educational institutions and universities are without adequate funding, the document is prepared as if all the 40,000 colleges are in the standard of elite institutions," the statement further said.
Urging the commission to withdraw the concept note, the AIFUCTO has requested for a "democratic dialogue" with all stakeholders in higher education to reach a consensus.
Apart from the AIFUCTO several other teachers, student groups have criticised the blended learning for increasing exclusion of marginalised students from colleges, universities, ruining the quality of education for all. The concept note has also been criticised for making way for privatisation of higher educational institutions in line with the National Education Policy.
The UGC had invited comments and suggestions on the draft note till June 6, 2021.
Write to us at news@careers360.com
More From Team Careers360