Online journalism degree to include credit system, practicals, hands-on training
From this year, five universities will offer 'UGC-entitled' mass communication degree programmes online. How will they do it?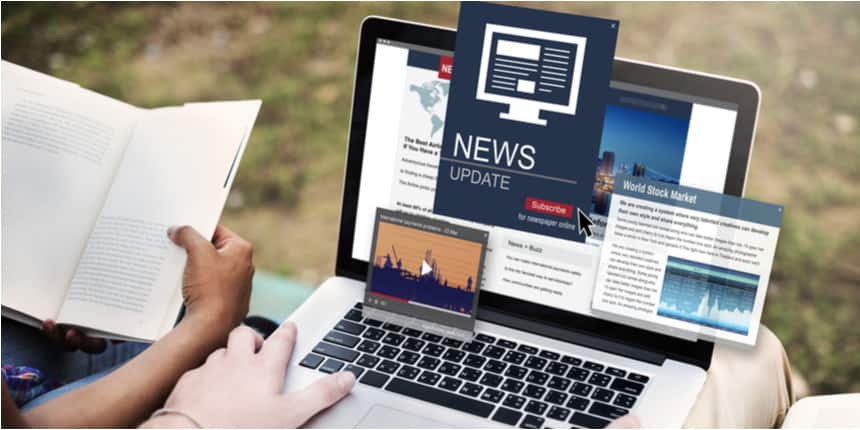 NEW DELHI: Of the 42 universities allowed to offer online degree programmes, five have opted to teach journalism and mass communication in that mode. Some have framed their courses to cater specifically to those already employed; others are organising regular internships to ensure their students get the necessary hands-on experience; one university has already completed one semester of the programme; others are getting started.
The online learning sector, which has largely been dominated by education technology platforms now has higher educational institutions joining in. The University Grants Commission granted permission to 42 institutions to start over a 100 online degree programmes between them.
The ones to offer the media programme are: public — Kurukshetra University and Madurai Kamraj University; private — JAIN (Deemed to be) University, Chandigarh University and Alagappa University. Apart from these, Amity University, also private, has been running an online BJMC programme for more than two years.
Most offer a postgraduate programme, but Chandigarh University has a bachelor's one as well. The university has already completed one semester which end with an online proctored examination. Others are gearing up to open admissions in the coming months. Provisions in the National Education Policy (NEP 2020) such as Academic Bank of Credits, multiple-entry, and exit, learning integrated with technology have been incorporated in these programmes. So far, only English journalism courses will run in this mode.
Also Read| Online Degrees: How public institutions went online with private platforms
The learning modules include live online interactive sessions on weekends, discussion forums, mock tests and structured recorded tutorials delivered by guest faculty and permanent faculty of the universities.
A learning management system equipped with digital learning tools, self-paced learning along the assistance of not just university teachers but also additional subject matter experts have been roped in to facilitate quality education.
Course components, credit system
Like the offline courses, the universities do not plan to make major changes in the online mass communication and journalism course. They are following the UGC-prescribed four quadrants approach aimed to facilitate maximum learner engagement. These quadrants – or components – include e-tutorials, content, virtual discussion forum and assignment-based assessment.
The two-year master's degree programme offered at JAIN (Deemed to be University) involves 120 learning hours and each course has been given the weightage of four credits.
Also Read| 'UGC must revisit curriculum, student-teacher ratio': Central University of Punjab VC
"Since our course is targeting working professionals, we have designed the course such that it is accessible for the learners who do not have much time in their hands. Our teachers have designed a customizable curriculum wherein if a learner wishes to learn a little more in-depth, they can do so through hyperlinks," said Dhimant Ganatra, deputy director of online programmes.
A student enrolled in the bachelor's programme in mass communication and journalism offered at Chandigarh University will have to earn 120 credits to graduate with a degree and 80 credits for the master's degree.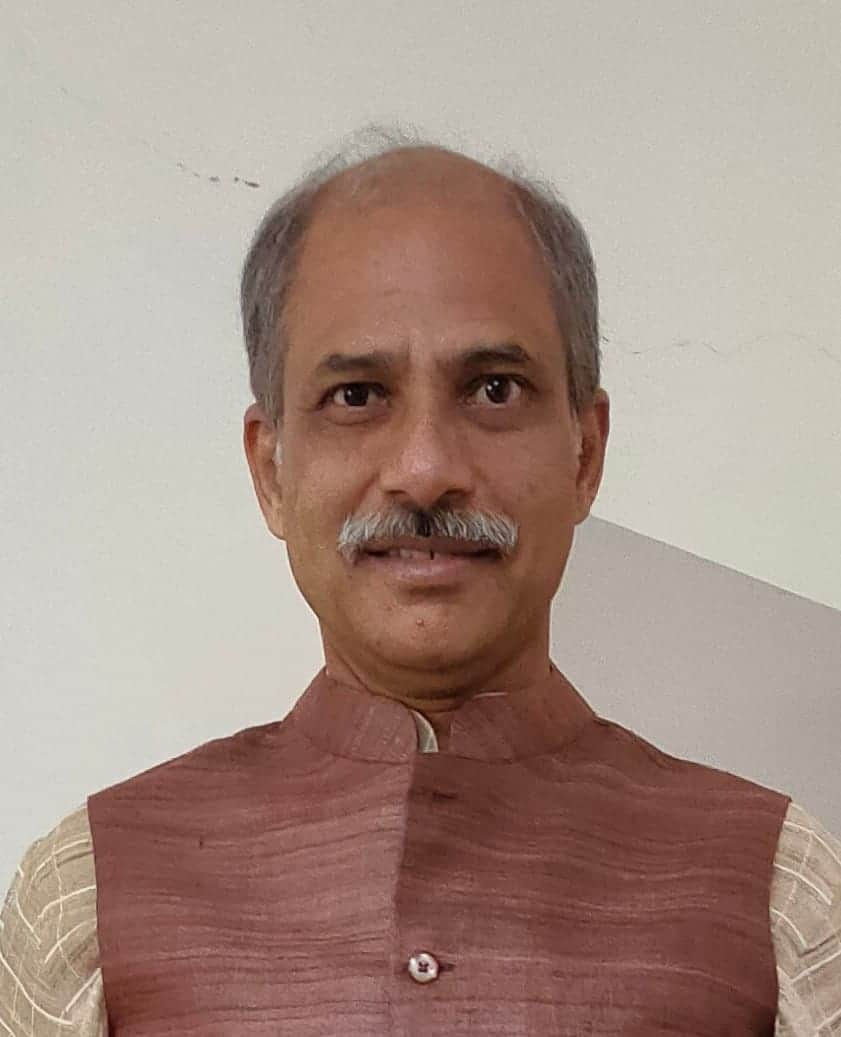 Pradeep Kumar, director of distance education at the university.
Kurukshetra University is also planning to implement the multiple-entry and exit by next year. "Our university already follows the choice-based credit system and learning outcome framework. From next year onwards we will also start implementing the provisions of national education policy. The option of multiple entry and exit will be implemented not just for online but our regular programmes as well," said Pradeep Kumar, director of distance education at the university.
Online degree: 'Experiential Learning'
For most universities, the focus is primarily on "experiential learning" through application-based projects and internships.
"Not different from the regular BA mass communication and journalism course, the online journalism degree course at Chandigarh University is focusing on various project-based learning. Just mugging up information and then putting it down in examination is not our focus. We are trying to make sure that students learn something by doing," said Nitya Prakash, director of the Institute of Distance and Online Learning, Chandigarh University.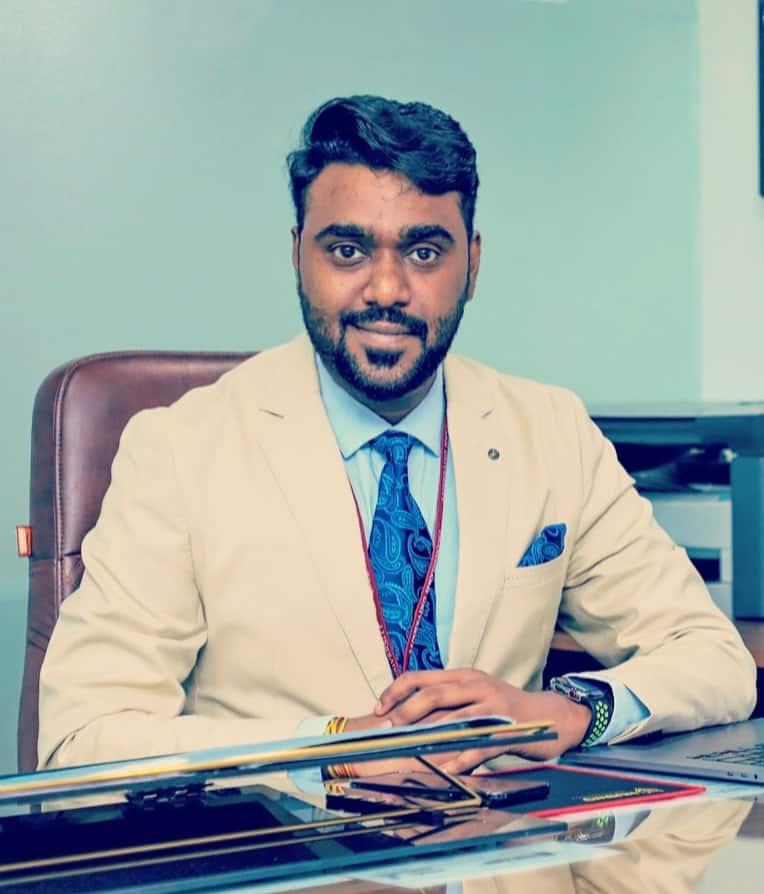 Nitya Prakash, director, Institute of Distance and Online Learning, Chandigarh University.In each semester, the university has included projects that demand active engagement. "We also have a specialised reporting project that gives you four credits. There is also a film studies module that includes another project. The projects are meant to give students an experiential learning experience," said Prakash.
Meanwhile, Kurukshetra University, a public university, plans to allow students to take up internships along with the course and rope in agencies that facilitate them.
"What is taught in classrooms can only be made better through its application in the real world, For the practical learning, we aim to encourage students to take up internship opportunities to learn the practical aspects of the course," said Pradeep Kumar, director of online programmes.
Also Read| NEET PG 2021: Over 400 aspirants allege discrepancies in NEET result; NBE denies
"In addition, there are agencies which conduct practicals for journalism students, and we are planning to collaborate with them for our students" he added. The practical components include videography, photography, industrial training through live projects. To impart technical skills, Amity University has special design-software classes as well.
"In our first semester, there is a course of graphic and visual communication. In this course, various design software are taught to students through demonstrations and project-based practice by the students with the teacher," Priya Mary Mathew, director of academics at Amity University Online.
Teachers and Subject Matter Experts
Although the online course focuses on self-learning, the universities are engaging teachers and guest teachers for live sessions, mostly for weekends. Treating it as a vocational course with industry-specific modules, JAIN University will also bring subject matter experts from outside to conduct live sessions.
"In our course, we have two-way live online lectures scheduled during the weekends. Typically, five to eight hours of engagement is planned, the schedule of which is communicated well in advance. The teachers and subject matter experts lead these interactive sessions. A recording of these sessions is also hosted on the LMS [Learning Management System] for subsequent reference and practice," said Ganatra.
Also Read| AMU Online: How virtual teaching will work at the central university
At Kurukshetra University, the teachers from the department of mass communication and journalism will be taking online interactive sessions as well. The department runs an offline as well as distance learning course in mass communication and journalism. Apart from scheduled live classes, the university plans to create an online forum to address questions asked by students.
Kurukshetra University is not outsourcing teaching. "We have a dedicated department of mass communication and journalism. So, there is no question of outsourcing teaching for us. However, if there is any requirement to provide specialised training to the students, we will take due permission from the UGC to improve contents in our programmes.
"From our teacher base, we will assign some of the teachers to discuss difficulties and conduct doubt clearing sessions on a pre-decided schedule. If a student is unable to follow the schedule, we will also provide a chatbox through which they can push their queries and an AI tool will help the teachers answer these queries with minimum delay," explained Kumar.
Learning Management System
As the primary platform to facilitate online learning, the universities have put in efforts to invest to create an LMS that not just provides learning options but also tracks their development in the programme.
"Our LMS platform has been designed to engage students through learning resources including texts, videos, screencasts, and lecture recordings. We have discussion forums for students to engage in peer learning, communicate with the faculty and the program team. A leaner has the option to take up the several quizzes at the end of every unit of the course, track learning progress, submit assignments and much more," said Ganatra.
Also Read| NAS 2021: Schools brace for national test to gauge impact of COVID-related academic loss
"We have a technology-enabled system of engaging our online learners through "ask your professor" and discussion forums plugged in our LMS. We have webinars every fortnight where students meet each other and industry experts. We use our social handles too to engage with our learners, said Mathew. "Online teachers in Amity also use educational tools like Padlets and Jamboard to make live sessions more interactive and engaging," she added.
Chandigarh University, in partnership with edu-tech company UpGrad has created a customized LMS. "The students are given round-the-clock access to the system to give the students the liberty to plan their course of study," said Prakash.
The distance education department of Kurukshetra University plans to promote "as and when learning" model through 360-degree evaluation.
---
Follow us for the latest education news on colleges and universities, admission, courses, exams, schools, research, NEP and education policies and more..
To get in touch, write to us at news@careers360.com.
Know More About
NIRF Rank
99
Rating
3.9/5
Download Brochure