#SorryForRoomRent: Students in Rajasthan demand rent waiver
#SorryForRoomRent: Students in Rajasthan demand rent waiver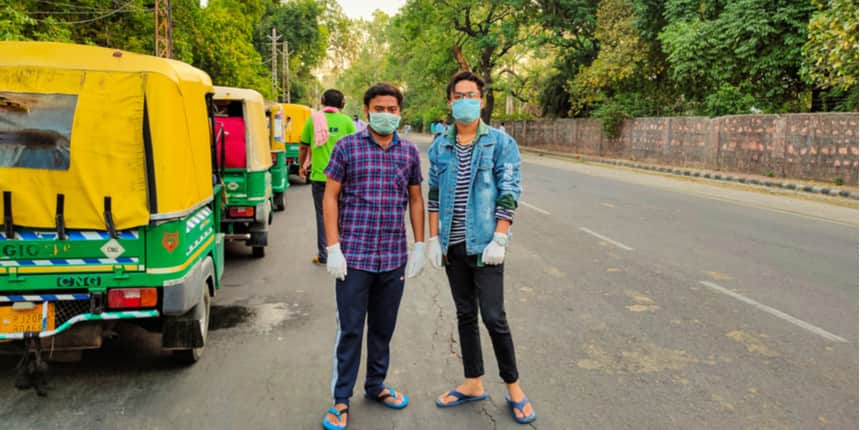 NEW DELHI: Students who first struggled to go back home during the coronavirus lockdown are now facing another challenge of paying rent for abandoned rooms they once lived in.
Students who have left their rented accommodations in Rajasthan are requesting the state government for a policy to exempt them from paying the rent for the lockdown period.
In April, due to the lack of basic amenities in the rented rooms, most of the students from across the country were sent back to their home state from Rajasthan. The students, facing a financial crisis at home, are demanding a rent waiver for the room they have not stayed in.
The Rajasthan unit of National Student Union of India, or NSUI, has also written to the chief minister Ashok Gehlot, to draw attention to the issue. "Students who study while staying in rented accommodations in the cities have returned to their homes during the lockdown. Most of these students belong to villages. Villages are facing deep poverty due to the lockdown. We request you to exempt these students from paying rent and take necessary steps," reads the letter.
Every year, thousands of students migrate to Kota, Rajasthan to prepare for engineering and medical entrance exams. Such students stay in rented accommodations, hostels or in paying guest facilities. Several students took to social media to ask for help. As more and more posts from students seeking help surfaced, #SorryForRoomRent started trending on Twitter.
"There is a complete lockdown in our country. In this pandemic students, parents are struggling to get a two-time meal for their family. In such a hard situation, landlords should not take rent from students. It will be [a] great help for all of us," wrote one student.
पढाई के लिए शहर आया हु,
ए- बड़े शहर वालो जरा रहम फरमाओ,
मैं गरीब किसान का बेटा हूं !
किराया माफ कराओ#SorryForRoomRent @RajGovOfficial @ashokgehlot51@SachinPilot pic.twitter.com/1kJcEQp3rC

— Rakesh meena (@Rakeshmeena2340) June 2, 2020
There is complete lockdown in our country. In this pandemic students, parents are struggling to get two time meal for their family. In such hard situation landlords should not take rent from students. it will be great help for all of us.#NoRoomRent#SorryForRoomRent

— Sangeet Sankritya (@Sangeet41) June 2, 2020
The Rajasthan government is requested to forgive the room rent of the students living on rent. #SorryForRoomRent@ashokgehlot51 @RajCMO @RajGovOfficial @AnilChopraINC @RahulGurjarD1 @HanuvantL @AbhimanyuP00NIA @SatveerINC @PankajAwana7 @awanavimal @tara_awana @surendra790 pic.twitter.com/W1M9rAsV44

— Hanuvant Gurjar Lucky 🇮🇳 (@HanuvantL) June 2, 2020
The government should forgive the fare of poor working class family students in this era of epidemic unemployment, if you agree RT. @HansrajMeena #SorryForRoomRent pic.twitter.com/O0jQ9xzbDW

— R.S. Adivasi 🇮🇳 (@RSAdivashi) June 2, 2020
It's humble request to Govt. forgive Lockdown Room Rent of poor working class family Students.
Because they are not able to living there then why should they pay.#SorryForRoomRent #NoRoomRent@ashokgehlot51 @SachinPilot @AnilChopraINC @AbhimanyuP00NIA @DrRPNishank pic.twitter.com/L20gwFE2wQ

— Mukesh Deharu (@imDeharuMukesh) June 2, 2020
@ashokgehlot51 sir if Center Govt waived all the Rents of "ITUnits" then what's problem to waive Rents ofStudents.
Ibeg you sir take Actn. in favour of Student's. Students are the base of Country you can't do this them.
U must waive all Rents of Students
ThankU#SorryForRoomRent pic.twitter.com/cKwlfPpwDm

— Narendra Nambardar (@BeingGujjar) June 2, 2020
The central government and the state government have to solve this problem together. The students are going through a difficult phase at this time. They can't able to pay room rent. #SorryForRoomRent@HansrajMeena @FOUNDERofMMES

— Rekha Meena (@Iamrekhameena) June 2, 2020
Also read:
Write to us at news@careers360.com