'Degree of no use': Why Maharashtra's BTech Agriculture Engineering students oppose MPSC syllabus change
'Degree of no use': Why Maharashtra's BTech Agriculture Engineering students oppose MPSC syllabus change
Maharashtra: Agriculture Engineering students said the MPSC syllabus change drastically reduces their chances of landing agriculture officer posts.
Sanjay
|
Apr 28, 2023 - 11:58 a.m. IST
NEW DELHI: Amol Karande's dream of becoming a government agriculture officer in Maharashtra is "falling apart". He is a third-year student of BTech in agricultural engineering at Vasantrao Naik Marathwada Krishi Vidyapeeth (VNMKV), Parbhani, Maharashtra. A first-generation learner from a farming family, he is among hundreds of engineering students who hoped to help the state's farmers improve productivity through modern technology.
Those plans are now at risk. In February 2022, the Maharashtra Public Service Commission (MPSC) changed the syllabus for the Maharashtra Agriculture Service Exam which now allegedly favours the BSc Agriculture curriculum instead of the BTech.
In 2022, MPSC recruited agricultural officers in two rounds, through exams based on the new syllabus. Few agricultural engineering students are clearing it now. According to students, this will deprive the state's farmers of "quality human resource".
MPSC Syllabus: Agriculture students protest
Apart from VNMKV Parbhani, Maharashtra has three agricultural universities – Mahatma Phule Krishi Vidyapeeth (MPKV), Rahuri; Dr. Panjabrao Deshmukh Krishi Vidyapeeth (PDKV), Akola; and Balasaheb Sawant Konkan Krishi Vidyapeeth, Dapoli (BSKKV). They offer two major streams – agriculture and agricultural engineering.
Bachelor of Science (BSc) in Agriculture deals with farming processes, government agencies and schemes and also ways to raise productivity and improve agricultural quality with environment and safety in mind. BTech Agriculture is a professional degree covering new technologies and automation.
From January 25 to March 15, agricultural engineering students from all four universities, organised by the Maharashtra State Agricultural Engineering Association (MSAEA), sat in protest at the MPSC office in Mumbai. They had four demands – rollback the new syllabus, separate directorate for agricultural engineering, recruitment of agricultural engineering students in Maharashtra's soil and water conservation department, and eligibility for food and drug administrative services.
They withdrew their protest on March 15 after "oral assurance" from the Maharashtra deputy chief minister Devendra Fadnavis that a high-level committee would be formed. As they haven't got any "written assurances", they may resume protest after the semester exams.
Also Read | No AIEEA UG this year, agriculture admissions through CUET, decides ICAR
Just 16 marks for BTech syllabus
"MPSC has given weightage of just 16 marks for topics in our agricultural engineering syllabus. It will be an additional burden on us to study the BSc syllabus," Karande told Careers360. "Most of us enrolled in agricultural engineering dreaming of becoming a government official in agriculture and related fields. We are now realising that what we study will be of no use in the recruitment examination. All the jobs will be taken up by BSc agriculture students. We fear that our degree will be of no use."
The autonomous MPSC conducts the Maharashtra Agricultural Services Examination in three stages — preliminary (prelims), main, and interview.
The total of 650 marks are distributed over the three stages.
Marks distribution
| | |
| --- | --- |
| Stage | Marks |
| Prelims | 200 |
| Mains | 400 |
| Interview | 50 |
| Total | 650 |
Recruitment is to three main posts – sub-divisional agriculture officer, taluka agricultural officer, and circle agricultural officer.
Since 1992, students have been allowed to choose either agriculture science and technology or agricultural engineering in the mains. On February 11, 2022, the MPSC published the new syllabus of the 2021 examination. The prelims or Paper 1 has questions from general agriculture but the mains, or Paper 2, covers agricultural science and technology only.
The association in a statement said that agricultural science and technology has been made compulsory in Paper 2 and carries 128 out of 200 marks and that only 16 marks out of 200 (or 8%) have been allotted to topics related to agricultural engineering.
Also Read | ICAR allows graduates from non-accredited agriculture courses to apply for AUs in 2022-23 session
'Undue advantage' to BSc Agriculture
On February 18, 2022, seven days after announcing the new syllabus, the MPSC advertised 203 agriculture services posts for the pending 2021 exam. Following a protest on March 4, 2022, the vice-chancellors of all four universities requested the Maharashtra Governor to ask MPSC to immediately stop the examination process and restore the practice of offering two optional papers.
Documents show that on April 20, 2022, MPSC told the Governor that the syllabus changed because "candidates in the agricultural engineering branch are getting an undue advantage in the old syllabus".
"Through Right To Information (RTI) applications, we found that of 1,679 working posts in the agriculture department, only 66 (2.45%) are [held by] agricultural engineering graduates. MPSC had given wrong information and the Governor was misled," alleged Deepak Umakant Patil, MTech second-year student and coordinator for MSAEA at PDKV Akola.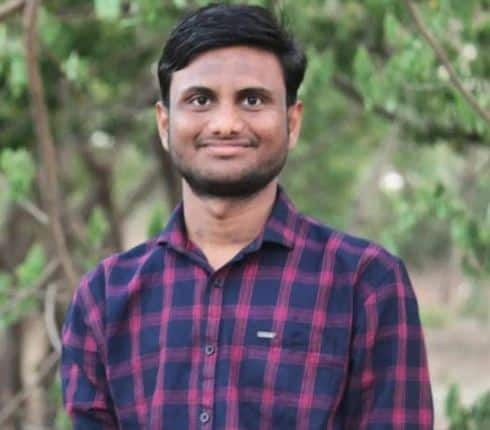 Deepak Umakant Patil, MTech second-year student and coordinator for MSAEA at PDKV Akola. (Image: Special Arrangement)
In June 2022, the MPSC informed the Governor's office that it will review on the basis of the MPSC results of the Mains examination in October, 2022. The Mains results were declared on December 30.
"A total of 643 students qualified the mains exam and only nine (1.5%) students are from agricultural engineering. The interview for the 2021 recruitment drive is being held in March 2023. Chances are no engineering student will be selected for the job after the interview," Patil explained.
The syllabus change is also resulting in agricultural engineering seats going vacant. Only 407 students took admission against the sanctioned 1,140 seats in the 19 colleges affiliated to the four universities in 2022-23.
Also Read | 'Garbage Degree': ICAR policy leaves thousands of BSc Agriculture students in a fix
The 2022 MPSC exam
Without waiting to review the MPSC results, the commission announced the 2022 exam for recruitment to 214 new agricultural services posts on September 20, 2022. The preliminary exam was held on December 17 and the main was held on April 26, 2023. From January 2023 began the protest that lasted 50 days.

Maharashtra agriculture engineering students protesting against syllabus change by MPSC. (Image: Special Arrangement)
"We chose the course on the basis of opportunities available in the government job sector. We want to become agriculture officers and use our knowledge for the betterment of our parents who are farmers themselves," said a female student from PDKV Akola, requesting anonymity.
Engineers and government jobs
Through two separate directives in 2018, union agriculture ministry's department of agricultural education and research insisted that the Maharashtra government create district-wise posts for "agricultural engineering officers" to increase food production, double the farmers' income, popularise modern farming techniques. That was not done.
Students also demand separate directorates for agricultural engineering branches for a smooth recruitment process.
Aditya Joshi, MTech student at MPKV Rahuri is also a first-generation learner.
"I have farmland and we have been farming through conventional methods. I wanted to improve productivity through technology and innovation.This syllabus change will not only affect our future prospects but also demotivate those who want to pursue agriculture engineering," he said. "There should be separate directorates for agricultural engineering branches."
Abhijit Mohan Kutwar, MTech first-year student of BSKKV said: "I had decided to make my career in agriculture. I had two options - agriculture engineering and agriculture science. I chose agriculture engineering to learn new technologies. When I was in BTech third year, MPSC reduced our four-years course's syllabus to just 16 marks. It is unfair to us. "
Also Read | BTech in India: Waning seats, declining enrolment, shows AICTE data
Loss to farmers
The department of soil and water conservation was created in Maharashtra in May, 2017. The protesting students demand they be allowed to apply for jobs in that department as well.
"We learn many things in our syllabus related to work being done by the soil and water conservation engineering department. Hence, we should be eligible for the posts. However, only civil engineers are considered eligible for these positions," said Vedant Patil, third-year BTech student of BSKKV, Dapoli.
Karande said that agricultural engineers have the advantage of learning new technologies and farming techniques. "We have moved to tractors from conventional bulls for tilling the land," he said. "We have the expertise to improve the agricultural landscape of Maharashtra but we are not given a chance."
---
Follow us for the latest education news on colleges and universities, admission, courses, exams, schools, research, NEP and education policies and more..
To get in touch, write to us at news@careers360.com.