The Workplace: 'My parents paid for hotels, food and travel'
The Workplace: 'My parents paid for hotels, food and travel'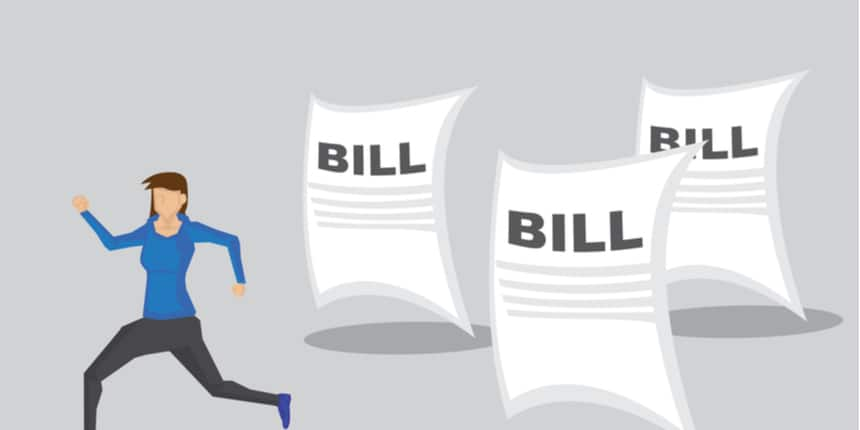 By Anonymous
I was 22 when I got a job with a non-profit's mental health programme through campus placement. I had a master's degree in clinical psychology. Seven of us were recruited together. We joined in January 2019 and on January 5, five of us left for field work in
Chhattisgarh.
We had to do psychometric assessments in government schools. These help identify problems areas through Intelligence Quotient or behavioural tests. We can determine if a kid has a disability. Other developmental tests can measure if they have reached their developmental stages on time – they are walking on time, use washroom on their own.
I found the work very interesting. Sometimes, just three of us tested 100 kids. We'd stay till 8 p.m., and miss the bus. It got hectic. But the work was satisfactory. You know the feeling when you come back in the evening but don't regret having to go back the next day? We looked forward to work.
However, the management of the company was something else.
Paying for a dirty hotel
A person already living in Raipur was supposed to guide us. He was like a team leader. The hotel he had chosen had a bar on the ground floor. Men staying in the hotel after a night of drinking were not very friendly. The hotel was also full of cockroaches. They would appear in our bags and wander over our toothbrushes. Our team leader wasn't listening to complaints or letting us talk to our supervisor in Delhi.
After two weeks, we had to find another place to stay for just the next fortnight.
As we were leaving, we were asked to pay for the hotel and told we'd be reimbursed. Each room cost Rs. 1,000 per day and two people shared it. For two weeks, each of us had to shell out around Rs. 7,000. Plus, we spent at least Rs. 110 on conveyance and Rs. 300 on food per day. Our parents had to pay all of that because I had not yet received my first pay cheque.
The hotel we shifted to was small but clean with friendly staff. After two weeks there, we had to move back. Again our parents paid and it was about the same amount as before. Within the first month, our families had already spent over Rs. 20,000 each without us earning anything which is not a good thing to happen. The office is supposed to send us some money. I'd be fine with their not paying for travel, but hotel and food should have been covered.
The team leader forced us to go back to the hotel with cockroaches.
Nightmare at hotel cockroach
We kept our bags closed, slept with the lights on, took quick showers and didn't eat at the hotel because of the roaches. But another incident happened. One night, when we returned from dinner, we found a bunch of drunk men fighting in the lobby. They also stared at us, said things like: "Ladki reh rahi hai hotel mein, ab to maza ayega" (There are girls staying in this hotel, now we will have fun). Everyone in the lobby heard them. We walked away expecting the hotel management to put them on a different floor. But they were put in rooms right in front of ours.
I woke up to a commotion at 3 a.m. These men had come out of their rooms, were beating each other up and knocking on our doors. Somebody knocked on our door. Thinking it might be a colleague, I opened the and found a really creepy man staring at me. I shut and locked the door immediately. I tried to call the girls in the other room but there was no network on my cell phone. Even the hotel intercom wasn't working. After some time, the noise subsided and I finally slept. In the morning, these guys were still there when we stepped out. We were terrified.
We informed another NGO employee who let us shift. In early February, we moved to the smaller hotel where we had stayed for two weeks. Our team leader was very angry.
'Harassed and bullied'
The team leader was just a few years older and unhelpful. He harassed and bullied us. We were conducting assessments for the first time. If we went wrong, he said things like, "You're stupid, you don't know anything ".
He made us do extra assessments for days he didn't feel like going. We did over 100 extra assessments in a month that we didn't add to the excel sheets. He asked us to bill the NGO more than what we spent on auto-rickshaw rides. With two women, he'd already started flirting. He made stupid, innuendo-ridden comments making us uncomfortable. We asked personal questions as part of our work. He used that to harass us.
He wanted us to deliver our assessment copies to his room every evening and would usually be in his underwear. It was disgusting and he would act like he was the victim. Eventually, we started handing papers over during the morning bus rides. We listened to him initially as he was the leader and one who knew his way about the villages.
By early February, we could no longer keep spending on hotels. All of us sent an email to Delhi demanding
an advance.
Our food bills would be reimbursed intermittently but for everything else, we were still spending out of our pockets. We discovered the hotel wasn't giving us breakfast because he had cut a deal in which our room-tariffs were reduced in exchange for breakfast. We complained to our supervisor and he was recalled to Delhi.
'We put our foot down'
The environment at work improved but still no money was coming in for our stay. Toward the end of February, we left Raipur for a small, semi-developed town where we stayed for about two-and-a-half weeks.
The Raipur hotel wasn't letting us check out because the company hadn't settled our bills. It was on a weekend. We rang our boss. She asked if we could ask our parents to pay one last time and promised us we'd be reimbursed. That was not possible. We had stayed at this hotel for a month. This time we put our foot down. We said we can't keep asking our parents for money because we're not earning anything. We waited for many hours but finally the NGO
settled the bills.
In the small town we paid for the hotel at the same rates. By then our first pay-cheques, Rs. 16,000 and Rs. 18,000, had arrived. We had not been reimbursed for anything we had spent so far and after those two-and-a-half weeks in that little town, our contract was over.
Some of us were called back in March, this time to go to Andaman. Even there, they didn't pay for hotels. I was there for 17 days and paid from my salary. The room tariff was Rs. 1,200, I think, and again two of us shared
one. By then, my parents and I had spent nearly Rs. 50,000 on work tours. I was reimbursed in full only in April, after we came back to Delhi. I worked through the summer and then finally quit in October.
The author is a job seeker and requested that her name be withheld. All contributions to the The Workplace are checked for authenticity and their authors are known to Careers360.
If you want to share your experience at work, write to us at theworkplace@careers360.com. To know more about The Workplace itself, here's a handy note: Let's talk work…
Stay updated with latest Education News
More From Team Careers360