30 percent young Indians worry about lack of jobs, debt payments: Report
30 percent young Indians worry about lack of jobs, debt payments: Report
COVID-19 and Jobs: Women worry more about finding jobs and paying off debts than men, says the LinkedIn survey report.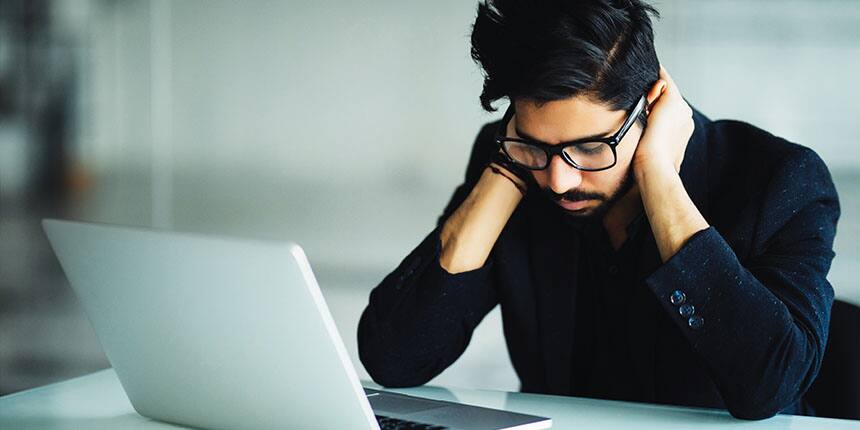 NEW DELHI: Uncertainty about securing a job and unpaid debts worry nearly 30 percent of young Indians amid the COVID-19 pandemic, a LinkedIn survey revealed.
The report, LinkedIn Workforce Confidence Index, said that close to 30 percent of Gen Z professionals between the ages of 18 to 25 are "troubled" due to lack of jobs. It is based on online survey responses of 1,891 members for the weeks of May 8 to June 4, 2021.
Moreover, 26 percent of millennial professionals between the ages of 21 and 39 years were worried about similar grounds in comparison to 18 percent of those falling in the age bracket of 41 to 56 years. The LinkedIn report refers to the second group as "baby boomers".
One in every four Gen Z working professionals has reported to be more anxious about their debt expenses meanwhile only half as many boomers (13 percent) worry about debt payments in India, the survey said.
According to the LinkedIn labour market update, the average time for fresh graduates to find a new job has also increased by 43 percent after the pandemic hit the country. But while the conversion time has increased, there has been a nine-times increase in remote job opportunities.
"LinkedIn platform data further suggests that the proportion of entry-level jobs labelled as 'remote' posted between Jan-March 2020 have increased by 9x between 2020 and 2021," the report said.
COVID-19: Women and work
The survey findings also revealed that working women in India are twice as likely to be worried about the availability of jobs, their professional network, and time devoted to job seeking, than working men today.
One in every four working women, 23 percent, are concerned about growing expenses or debt, in contrast to just one in every 10 working men, the report said. After the second COVID-19 wave hit the country, the individual confidence index scores of female professionals fell four times in comparison to men in early June.
Elaborating on the findings, Ashutosh Gupta, India country manager, LinkedIn said, "As India slowly begins to come out of the second wave of Covid-19 cases, we see the year-over-year hiring rate recover from a low of 10% in April to 35% at the end of May. Despite this modest revival, the confidence levels of working women and young professionals are amongst the lowest in the workforce today. Twice as many working women are concerned with job availability compared to working men, and 30% of Gen Z."
Write to us at news@careers360.com
More From Team Careers360