Visva Bharati University: A great institution in chaos
Bidyut Chakravarty's tenure as VC of Visva-Bharati University has been a tumultuous one, full of protests, suspensions, rustications and court cases.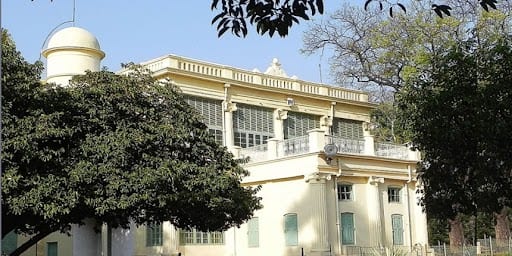 NEW DELHI: It began with a lecture series. In March 2019, about five months into his tenure as vice-chancellor of Visva-Bharati University, Bidyut Chakravarty introduced a lecture series and set up a committee to organise it. For its first meeting, he invited senior academics from within the institution's economics, physics, music and other departments but soon, both the committee and the nature of the series morphed.
Recommended :
Get important details about Visva Bharati University.
Download Brochure
The academics were allegedly replaced by ideologues of the Hindu right – the Rashtriya Swayamsevak Sangh (RSS) and its political arm, the Bharatiya Janata Party. This alleged push for "saffronisation" in the months leading up to the 2019 general election was opposed by teachers and students and set off a conflict at the university that has lasted years. It has led to multiple court cases and seen teachers and students suspended for offences as minor as speaking to the press and rusticated or dismissed altogether for protesting.
In December 2022, Sudipta Bhattacharya, economics professor and president of Visva-Bharati University Faculty Association, was handed a "proposed termination" letter; earlier, he'd been suspended for 21 months, starting from January 2021. Protests against the suspension and termination led to still more punitive action leading to outrage in academic communities even outside West Bengal. Plus, teachers complained of routine harassment on a variety of fronts, including the process for securing duty and station leave.
Also Read | NEP 2020: Missing VCs, funds-shortage, Aadhaar issues at central universities delay implementation
Visva Bharati University: The new VC
Visva-Bharati was founded by Rabindranath Tagore in Shantiniketan, West Bengal, in 1921. It was turned into a central university and then, institute of national importance, during the tenure of Jawaharlal Nehru.
Chakravarty is from Delhi University's department of political science and his appointment as VC of Visva-Bharati was instantly controversial. In 2007, when Chakravarty was in charge of DU's Gandhi Bhavan, a member of staff accused him of sexual harassment.
An internal investigation resulted in an order to have him removed from his administrative positions which Chakravarty fought in the Delhi High Court and won. But the stench of that case has followed him and, according to numerous contemporary media reports, was raised even during discussions over his appointment. He was nevertheless appointed and assumed office in November 2018.
The first few months of Chakravarty's tenure were largely uneventful. The conflict arose in 2019 election season and during the protests against the Citizenship Amendment Act (CAA). Passed in 2019, it sought to grant citizenship on the basis of religion.
Also Read | Cut electricity cost, start certificate courses: Public university way of managing finances
Lecture series, cultural events
Once the lecture series did take place, just before the 2019 parliamentary elections, they "were nothing but communal speech and campaign for the BJP in the name of academic lectures", alleged Bhattacharya.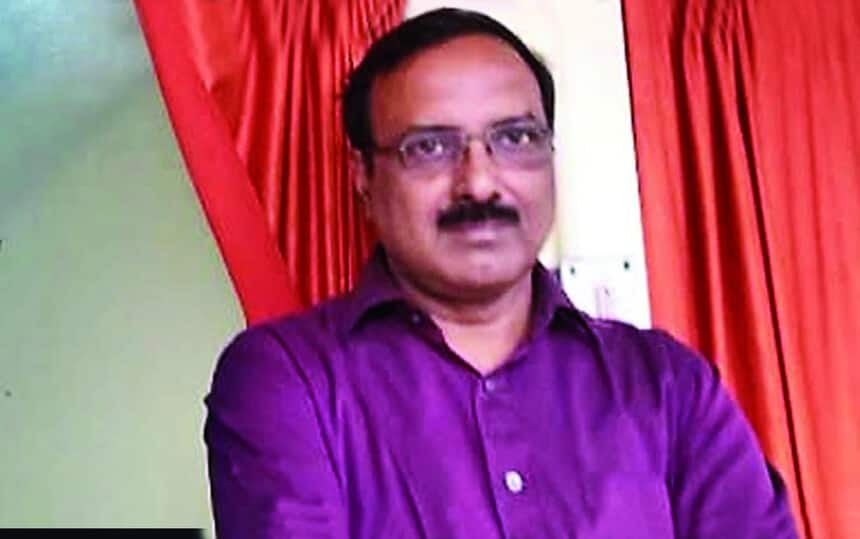 Sudipta Bhattacharya, president, Visva Bharati faculty association
There were other activities that didn't sit well with parts of the Visva-Bharati community. In 2019, the university organised a workshop in collaboration with Rashtriya Kala Manch, another branch of the RSS.
A group of teachers, including Bhattacharya, and students held a protest march on the campus. The very next day, alleged Bhattacharya, Chakravarty walked into his department to inform that he was being evicted from his office room as punishment for protesting.
More troublingly for the community, Chakravarty allegedly enabled the hijacking of cultural events introduced by Tagore himself by members of the RSS and its affiliates and also disturbed the long-held practices and traditions of the university, hurting local sentiments.
Tagore had introduced the Vriksharopana plantation drive and Halakarshana, the ploughing ceremony, to be celebrated every year. They are always held on consecutive days and a highly-regarded academic or a very high-ranked administrator is invited. "In 2019, the person identified to visit the university during the two most important events was Sunil Ambekar, who was organising secretary of the Akhil Bharatiya Vidyarthi Parishad," said a professor on condition of anonymity. The ABVP is the RSS' student wing.
Shantiniketan's famed Poush Mela, an annual fair, is officially a three-day annual festival on the university grounds, but craftsmen and stall owners usually stick around till the end of the month. Not so in 2019. Stall owners were told that stalls still up on the fifth day would be dismantled. Each owner was also charged a Rs. 8,000 security deposit – a mandate introduced that very year.
Also Read | BBC Documentary On PM Modi: Students DU barred from writing exams plan to fight back
"He (the VC) along with some students of Classes 11 and 12 of Patha Bhavan school started dismantling the stalls. What was very disturbing was that the school students were being used to dismantle the stalls," alleged Bhattacharya. Patha Bhavan is a co-educational residential school run by Visva-Bharati University.
The university is also fighting alumnus and Nobel laureate Amartya Sen in court over alleged land grabbing.
New rules at Visva Bharati
As teachers and students resisted the ideological push, their day-to-day transactions with the administration grew more strained. New rules were put in place which professors
see "no logic".
The higher education regulator, University Grants Commission (UGC) mandates that every teacher be given duty leave when they go for a refresher or any other course to enhance their academic or practical knowledge. But professors alleged that at Visva-Bharati, whenever a teacher applied for such leave, their approvals took ages to arrive.
"Every application was made to clear the audit and finance table, an absolutely unnecessary activity which never happened before nor happens anywhere else. We and the students wanted time from him for discussion but he did not give us that time," said another professor on condition of anonymity.
Also Read | CUET Exam Impact: Admission test has left newer central universities with vacant seats
Also, station leave permission was made mandatory for all teachers – but not administrative staff – even during vacations or holidays.
Visva Bharati: Gag order, suspension spree
Teachers and students were directed not to speak to the press; teachers were told that all queries would be answered by the university's public relations officer (PRO). Perceived violations of this diktat usually invited punitive action, as Shruti Bandyopadhyay, a professor in the music department, discovered.
Bandyopadhyay's sister, a senior editor with a widely-subscribed Bengali daily, wrote a critical piece about the university. That, Bandyopadhyay's spouse, Somnath Sinha, believes led to her salary being stopped. "Shruti's salary was stopped because her sister Shathi Bhattacherjee had written against the university, stating the kind of university Visva-Bharati is, a closed workshop. I don't understand the logic behind this," said Sinha. Bandyopadhyay had to move court to get her salary restored.
On January 4, 2021, Bhattacharya was told he'd be suspended for filing a Right-to-Information query to expose the allegedly unethical appointment of a new principal for Patha Bhavan School. Based on the RTI, Bhattacharya wrote to the VC, colleagues and the prime minister, Narendra Modi. Three days later, he was suspended. "I remained suspended for one year and nine months. There was no meeting of the enquiry committee during that period and then suddenly, on September 29, 2022, the suspension was withdrawn. In between many people were suspended and the reasons were peculiar. The first to face suspension was Tathagata Choudhury, a colleague and the treasurer of our association," he said.
Also Read | Hyderabad University Students Union president Prajwal Gaikwad on caste, education, NEP 2020, CUET
As one of the founding members of the association, Bhattacharya has filed RTIs before, during the tenures of VCs preceding Chakravarty. He's never been suspended for doing so.
In his 2020 Republic Day address, Chakravarty brought up the anti-CAA protests and the Preamble to the Constitution declaring India as secular. Siding with the government, he allegedly said "we will change what is written in the Constitution" and was caught on video by a student. The video went viral on social media. The very poor but meritorious Dalit student was evicted from the hostel, said Bhattacharya. Visva-Bharati's spokesperson Mahua Banerjee when asked on this issue preferred not to comment.
Court cases, termination proposal
The protests against Bhattacharya's suspension led to more students getting suspended, begetting still more protests and punitive action. By December 2022, students and staff were caught in a swirl of protest and suspension, court cases and apology letters.
The university suspended undergraduate students, Somnath Sow and Falguni Pan, and master's student, Rupa Chakravarty, on January 14, 2021 for protesting against Bhattacharya's suspension. By August 2021, they were rusticated. The trio moved court which set aside the rustication but when, upon completing their bachelor's, they sought admission in master's, Sow was denied for allegedly insulting the VC.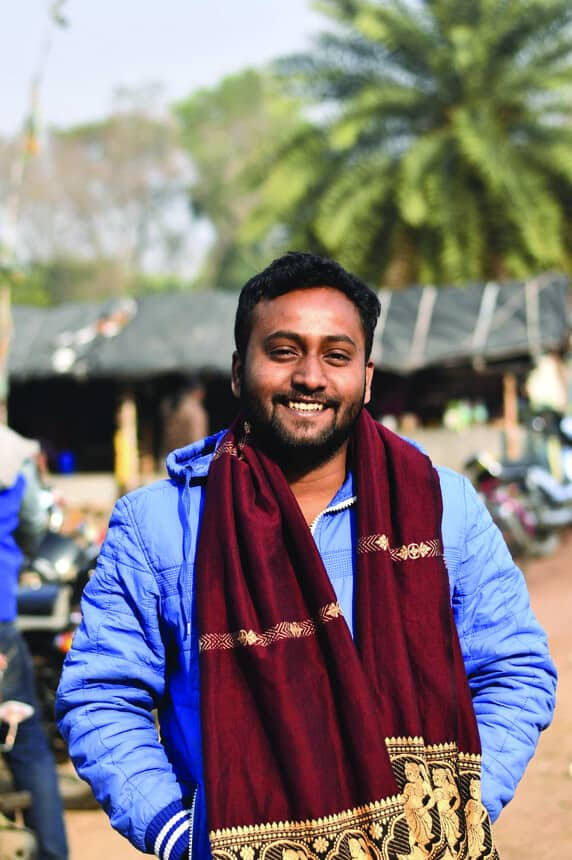 Somnath Sow, student, Visva Bharati
Sow went back to court which directed him to submit an apology. He did but was still denied admission leading to more protests – including a gherao of the VC in December 2022 -- and trips to the court. "I submitted my apology on January 13, 2023, I was supposed to get admission by January 20, but did not. Again the Court heard the matter on January 20 and reiterated that I should be given admission," said Sow.
Also Read | How US universities started recognising South Asia's caste problem
The seven students who gheraoed the VC were suspended on December 23 and rusticated. They apologised twice in January.
Also in December, Visva Bharati handed Bhattacharya a "letter of proposed termination" for allegedly instigating students and staff. "I approached the court and the matter will be heard soon," said Bhattacharya.
Court cases
On February 16, the Calcutta High Court scrapped the suspension order against the students. As per its order, "The university declined to accept the apology letters dated January 12, 2023, and January 15, 2023. According to the university, the petitioner did not tender an apology in terms of the order dated January 11, 2023".
Banerjee said that the university had always asked the students to submit unconditional apology and hence the withdrawal of the suspension. She also said: "Sow has not been denied admission, he is enrolled in the MA programme after he apologised."
When asked about the suspension of faculty members and the letter of termination to Bhattacharya, Banerjee said that suspension orders to all faculty members have been withdrawn but Bhattacharya's case is yet to be decided. She refused to comment any further.
---
Follow us for the latest education news on colleges and universities, admission, courses, exams, schools, research, NEP and education policies and more..
To get in touch, write to us at news@careers360.com.
Know More About
NIRF Rank
98
Rating
4.0/5
Download Brochure