ABB and NASSCOM develop qualification packs for high-skilled IoT jobs
ABB and NASSCOM develop qualification packs for high-skilled IoT jobs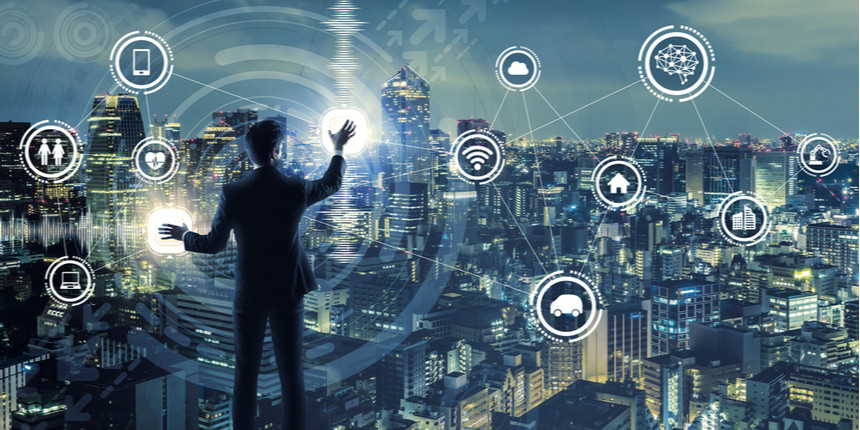 NEW DELHI: Power and automation businesses company ABB has partnered with industry lobby NASSCOM to help the workforce meet the challenges of a future digital world.
ABB has developed standardized qualification criterion for two jobs related to Internet of Things, or IoT where devices and appliances are controlled over networks.
The two IoT-related job roles are -- IoT Network Communications and IoT Cyber Security.
The qualification packs, or QPs, have been approved by the National Skill Development Corporation, National Skill Development Agency and National Skills Qualifications Committee, ABB said in a statement on April 6.
Rajarshi Banerjee, Head of ABB Ability Customer Experience and Innovation, said the COVID-19 situation demonstrates the need for specialized skills sets.
"The need of the hour for the industry is a specialized set of skills beyond the traditional course curriculum, as also demonstrated by the current Covid-19 situation where virtual/digital has become integral to operations in most companies," Banerjee said in the statement.
How the qualification packs help
This first of its kind industry collaboration will facilitate uniformity and formalization in hiring and evaluation of high-skilled IoT jobs across the sector.
The QPs define the competency standards that will provide a framework for academic institutions to design their course curriculum in line with industry standards.
These assessments will lead to the creation of skilled and certified talent for IoT, reduce the cost of hiring and increase productivity.
Amit Aggarwal, CEO, IT-ITES Sector Skills Council, NASSCOM said:"With the number of businesses adopting IoT technologies constantly growing, the industry is in need of a qualified workforce that can deliver intelligent solutions for changing consumer and business behaviour."
The qualification packs have been designed by NASSCOM and ABB in association with other industry partners after detailed functional analysis of the level of knowledge, skills and aptitude required for each of the job roles.
NASSCOM estimates that nearly 40 percent of India's workforce needs to be reskilled if they are to work in the artificial intelligence, IoT, machine learning and blockchain spaces.
Also read:
If you want to share your experience at work, write to us at theworkplace@careers360.com. To know more about The Workplace itself, here's a handy note: Let's talk work…
Stay updated with latest Education News
More From Team Careers360