Activists question 'silence' on RTE Act in NEP 2020
Activists question 'silence' on RTE Act in NEP 2020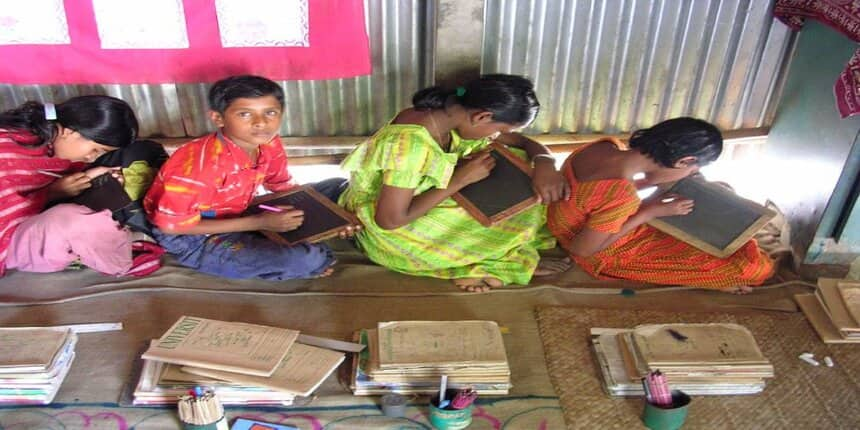 NEW DELHI: The Right to Education Forum has raised concerns about the National Education Policy's silence on the Right to Education Act 2009. The NEP 2020 was cleared by the Union Cabinet on Wednesday.
The NEP proposes increasing government spending on education to 6% of the gross domestic product or GDP and also universalising both pre-primary and secondary education, it proposes to do this without amending the Right to Education Act. The RTE, passed in 2009 and implemented from 2010, is the main law underpinning children's Fundamental Right to education from age six to 14.
The RTE Forum, a group of educationists, academics and activists, has questioned the NEP's "silence" on the extension of the RTE Act.
"Universalization of Education from pre-primary to higher secondary cannot be achieved if NEP remains Silent on the Extension of the RTE Act 2009" Ambarish Rai, the forum's national convenor, said in a statement.
"The final policy talks about universalisation of school education from 3-18 years, without making it a legal right. Hence there is no mandatory mechanism for the union and state governments to make it a reality. Without the RTE Act, universalisation will be very difficult. There are significant drop-outs after elementary levels, especially among girls. The RTE Act is the highest stage reached in the evolution of education policy in India and it confers a legal right, while a policy document doesn't confer such rights," says the RTE Forum's statement.
NEP 2020: Digital education, discrimination
The forum has also expressed reservations about the endorsement of digital education in the document.
"There is a lot of emphasis on digital education which, RTE Forum fears, will promote further segregation. India currently doesn't have adequate infrastructure to support this and more than 70% of children from marginalised backgrounds could be excluded, as evident from the COVID-19 pandemic, where many children are missing online classes due to the digital divide in the country" said the statement.
It has also criticised the support for private philanthropic schools and public-private partnerships in the roadmap saying it will further "commercialise education and the existing inequalities will be exacerbated"' The policy's promotion of vocational education from Class 6 "can have an adverse impact as it will push children into the labour market, and their education will be discontinued", said the forum.
RTE Forum has observed that this policy is silent on the Common School System, which was first recommended by the Kothari Commission (1964-66) and reaffirmed in the National Education Policies in 1968 and 1986, as amended in 1992. "The only way to remove the discrimination in the school education system is to introduce a Common School System (CSS) in the country which will ensure uniform quality of education to all the children in the country," Ambarish Rai said.
Also read:
Write to us at news@careers360.com.
More From Team Careers360