'For the Taliban, I'm the enemy': Afghan students of Indian universities worry about future
Afghanistan Crisis: Afghan students of Indian institutions are trying to return, bring families. Women students are especially worried.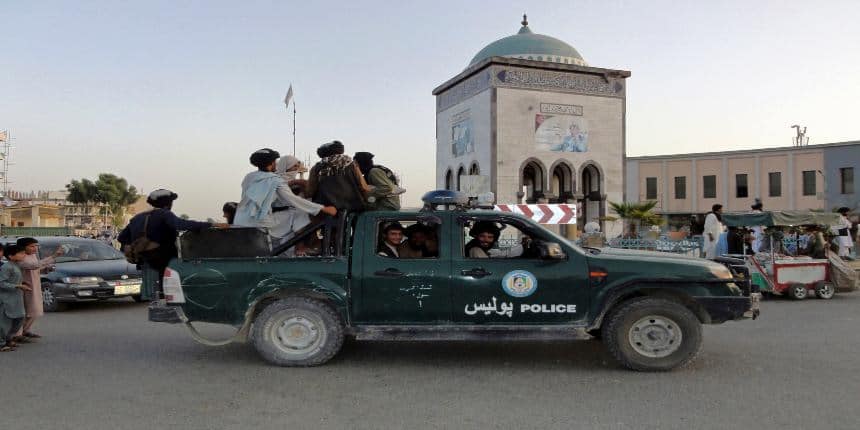 By R. Radhika and Atul Krishna
NEW DELHI: Sadique Rahamani* left for Kabul three weeks ago when the Taliban had already begun its sweep through Afghanistan. An MBA student of a Kerala institution, Sadique Rahamani did not anticipate that the government would topple so fast, putting his entire family in danger.
Right at the heart of the rapidly-unfolding Afghanistan crisis, Rahamani is one of many Afghan students enrolled in Indian universities who are now worried about their future. "I was staying in the hostel and completed my semester exams in India," he told Careers360 on the phone from Kabul. Fearing retribution, he asked for his name to be changed. "When the situation started worsening, I had no option but to return to my family in Kabul immediately. I did my online summer internship here amid the noise of bombs and bullets."
Every year, hundreds of students from Afghanistan take admission in Indian universities. According to the website of the Consulate General of India at Mazar-e-Sharif, Afghanistan, the Indian Council for Cultural Relations (ICCR) offers around 1,000 scholarships to Afghans to study in India. Apart from this group, many Afghans study in India paying from their own funds. But the disruption caused by the COVID-19 pandemic and the rapid advance of the Taliban as the US withdrew its troops from Afghanistan meant many students had gone back home. They are now stuck and desperate to get out; or were separated from their families as the government fell.
Also Read: School Reopening News 2021 Live Updates
Panjab University, Chandigarh, has around 360 students from Afghanistan, according to Abdul Monir Kakar, second-year postgraduate student of political science. Now, most of them, including Kakar's family, are stuck in Afghanistan.
"Around 100 students from Chandigarh must be there. They went home since classes were online. However, some of their provinces fell to Taliban forces. Their internet was cut, electricity was cut. Now, they are not getting visas. Even if they get visas, the entire airport in Afghanistan is empty. Some special arrangement will have to be made to bring them back," said Kakar
For Kakar, half of his family is in Kabul, and the other half in Chandigarh. "There is an atmosphere of fear there. They want to move from there. They've been trying to get an Indian Visa. I've heard that India is giving asylum to some of us. I am hoping that I will be able to get them here."
The ultra-conservative Taliban's return to power has unleashed immense chaos with thousands attempting to flee the country. "The situation is so tense and uncertain that I cannot describe it in words. I had booked my flight back to India for August 19. They have blocked all modes of travel. They have taken control over the entire airport," said Rahamani.
Extend ICCR scholarship
Many foreign nationals come to India seeking quality education. The Taliban regime has been infamous for restricting access to modern education for all and any education at all for women. The regime follows the conservative interpretation of Islamic law called Sharia.
"At this time I am terrified to even think about my career or my education. I want my family to survive this situation. For the Taliban, I am their enemy. I am studying management where I have girls as my classmates. If they get to know this, they will not spare me or my family," said Rahamani.
Those in India are struggling to cope with their families stuck in the political unrest.
Panwar Hussain, a final year student of public administration at Panjab University, hasn't slept at all in the past 48 hours. "Half of my family is in Bamyan and the other half is in Kabul. Yesterday, Bamyan was in their hands. For the past three days I haven't been able to connect with my family, know what their situation is, whether they have supplies. I couldn't even reach them through social media. Just two minutes ago, I received a call from my uncle. He just said, "We're okay" and cut the call sobbing," said Hussain.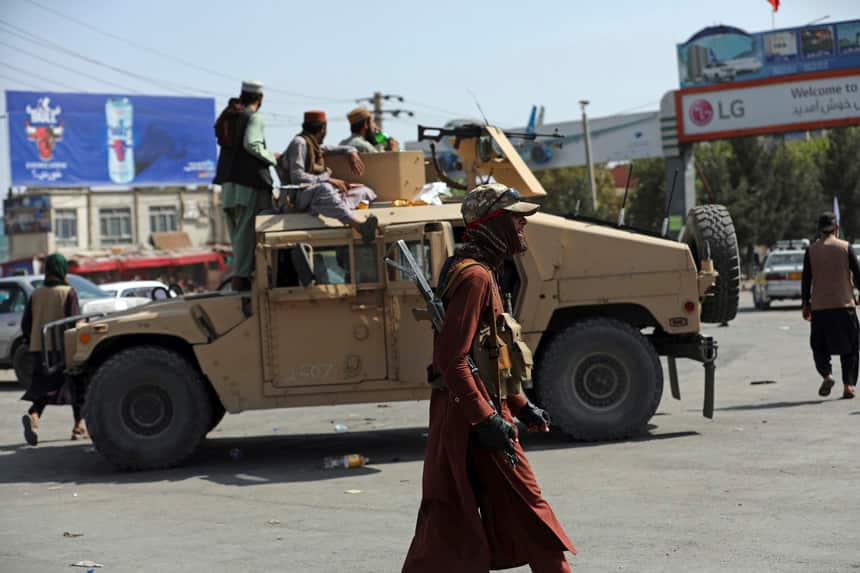 Taliban fighter standing guard in Kabul. Afghan students in India are worried about families back home
Hussain has four brothers and a younger sister in Kabul. Their parents are in Bamyan. "Papa does agriculture work, they went to Bamyan a month ago to work on the fields. My brothers and sister are in Kabul and I am here. Our family is now divided into three," said Hussain. "I wanted to go back to Bamyan, where girls are not allowed much freedom. I wanted to go there and do something for them. Now, I don't know what will happen today or tomorrow. I can't do anything for them."
Another Afghan student in Mysore, Karnataka, has an exam tomorrow but is too distraught to study. "I don't know how to cope in this situation. My family is back in Afghanistan and I cannot do anything about it from here. Our home in Helmand province was bombed during the heavy fighting," they said, asking not to be named.
Also Read: Calicut University 2021 hall ticket for PG entrance exams released; Know how to download
Taliban captured Afghanistan's Lashkar Gah, capital of the southern province of Helmand, after two weeks of heavy fighting. In the absence of financial support, students are requesting the government to extend ICCR scholarship to self-financed students as well. "Most of us here in India are also facing financial difficulties. My family back home has been internally displaced. The banks are closed due to the chaos and I cannot afford the living expenses and our studies without the allowance. I sincerely hope that the Indian government will intervene and help us sustain at this time of grave crisis" the student added.
Help from educational institutions
Considering the rapidly deteriorating conditions, Indian Institute of Technology (IIT) Bombay has allowed students to return and continue their studies in the Mumbai campus. The institute, according to Subhasis Chaudhuri, director of IIT Bombay, has also offered admission to Afghan students under the ICCR scholarship scheme. Such students, due to COVID-19 restrictions, are taking online classes. Later on Tuesday evening, IIT Delhi's director V Ramgopal Rao made a similar announcement, promising support to Afghan students.
However other universities are not keen to make similar arrangements unless they receive special requests from the students.
"There are a few [Afghan] students staying in our campus but we have not received any requests from them so far. No student has approached us with the request to return to campus either. If they do, we will approach the foreign [affairs] ministry and try to help the students in need," said Syed Nawaz Ali Zaidi, deputy proctor of Aligarh Muslim University.
In Jawaharlal Nehru University, students stranded in Afghanistan were not extended help even after contacting the administration, said Aishe Ghosh, president of JNU Students Union. "One of the students had sent an email to the university on August 1 or 2 but she did not receive a proper response from the university administration. They [JNU administration] had come out with a press release two days back that they will do something [about it], but after that they have neither contacted the students or done anything," Ghosh alleged.
Also Read CUCET 2021: NTA releases application form; Exams on September 15, 16, 23 and 24
Meanwhile, Jamia Millia Islamia University will not be open for foreign students unless the government allows it to reopen. "Currently we have not received any request from foreign students to return to the campus. The campus is shut due to the COVID-19 pandemic and the government has not asked us to open it at the moment. If they come, we will not be able to take them in. But we are allowing admission to foreign students remotely based on their documents, said Najma Akhtar, Vice Chancellor, JMI.
Students hoped that countries including India as well as other organizations will step in to save Afghanistan.
"Not just India, I hope other countries, the United Nations, step forward to help the people in Afghanistan, especially for women. If you follow the news, you might know what is happening to women over there, they are being abducted from their homes," said Hussain.
Even in India, they face persecution and suspicion. "There are some concerns about coming back to India for them," said Kakar. "I haven't experienced this but some students have shared how the landlords are scared because in their mind they think we are terrorists, when we are actually victims of war."
Write to us at news@careers30.com
---
Follow us for the latest education news on colleges and universities, admission, courses, exams, schools, research, NEP and education policies and more..
To get in touch, write to us at news@careers360.com.
Know More About
NIRF Rank
2
Rating
4.3/5
Download Brochure