AI & ML knowledge shall become essential graduate attributes for all programmes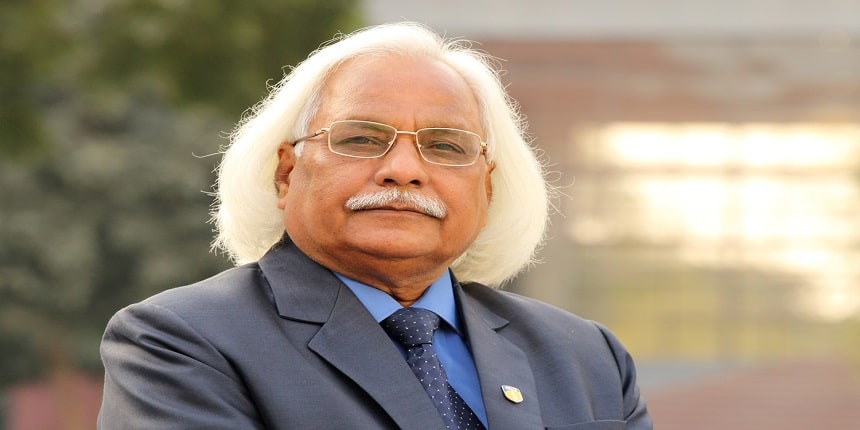 Prof. P.B. Sharma, Vice Chancellor, Amity University Gurgaon in conversation with Abhay Anand discusses the career opportunities in the emerging areas of AI and Machine Learning...
4 min read
Mar 05, 2022
Q. New domains are emerging, new jobs are coming up, AI, ML have disrupted the whole education and job scenario around the globe. How do you look at this changing trend?
A. It is true that sudden upsurge in demand for specialised and industry ready manpower in new age technologies like, AI and ML have disrupted the job market and are the most preferred courses at UG and PG level as more job opportunities are being offered to those having expertise in AI and ML. The sudden high demand for expertise in AI and ML has left other engineering education courses disrupted.
In my opinion, the trend of higher demand for AI and ML need not deter other engineering courses and job scenario, since the application of AI and ML is spread across all branches of engineering. AI and ML are the major domains that require big data handling to intensify the outcome-based results, which are referred as Data Analytics. However, It is important to realise that AI and ML capabilities are now required in all the domains of industry and service sector and thus these capabilities are to be nurtured in all professional courses, be it engineering, business, administration, medical and life science.
We at Amity University apart from running UG/ PG programs in Robotics, AI & ML are offering courses on Big-data analytics, AI and ML open to all engineering disciplines and MBA Programs, so as to prepare the future ready professionals and helps our students to be industry ready professional of the new knowledge age. AI and ML are the new technology areas that have wide ranging applications in all fields, be it a smart power system or construction activities or building electronic micro-chips, new age robotics, smart traffic management systems or business intelligence, which are pertinent to fields of electrical engineering, civil engineering, mechanical engineering and electronics engineering respectively. Hence, it is imperative that the engineering and technology graduates with knowledge and expertise in AI and ML will be more preferred in the job market in these core engineering disciplines in the near future.
Q. What changes are needed in the education system across the globe to be in sync with the changing trends?
A. Like the future of jobs, the college and university level education in engineering and other fields is required to undergo a major change to respond to the present and future needs of the Industry and the Service Sector. The curriculum of engineering and technology programs should be so designed that the graduates are capable for handling the current emerging and advanced technologies as also to scale their skills and expertise to the future developments. The invention of computer and its increasing applications have led to introduction of computer related courses in all UG and PG programmes of all fields. Today, no UG or PG programme is complete without a course on computer programming and IT applications. Thus, education system across the globe will have to adopt courses in Bigdata Analtics, AI and ML in all programmes at UG and PG level courses. In fact, the knowledge and skill in AI and ML shall become the essential graduate attributes for all programmes.
Q. What are the career prospects after competing B. Tech in Data Analytics/Science?
A. At present, the fresh graduates in Data Science and Data Analytics are being hired by companies involved in development of solutions based on AI and ML. Most of these companies are involved in big data crunching related to digital marketing, social platform and other such applications. Few of them are involved in robotics, auto piloting, driverless vehicle development and such like engineering applications. In the next few years, the demand for these courses shall exponentially grow to cover almost all sectors of economy.
Q. What is the demand for data analytics professionals?
A. The present job market is high for the freshers and experienced engineers in AI, ML and related fields and it shall exponentially grow in future, given the import of AI and ML on business intelligence, corporate decision making and phenomenal gains in productivity and quality in supply chain management and in networked manufacturing systems.
Q. Have your University tied-up with some industry partner to run this programme, kindly share the details and objective behind that?
A. AUH has signed an agreement with M/S UiPath, which is involved in Robotics Process Automation (RPA). UiPath has trained faculty of AUH in RPA and has provided the technical knowhow. We have introduced minor track and special open electives in RPA for students studying in AUH across all stream of studies. Students will have first-hand experience in programming related to RPA and problems practiced by them are directly related to real industrial practices. This enriches the knowledge and skills of our students in using RPA for automation processes.
Q. What improvements are needed in the Placement mechanisms at engineering institutions, what steps have been taken by your university in this regard?
A. The placement department in Institutions and Corporate Resource Centre in the universities need to identify the trends in recruitment pattern in advance, by at least one or two years and prepare the students with proper training in the fields which are in high demand. The placement department should also identify such companies and organise field visits and give exposure to the skill needs of the industry to tstudents during their degree/ post graduate degree programs. Inviting subject experts from the industry in the specialised areas to address students and faculty is another important initiative that would improve campus placements.
We, at AUH have integrated industry in our curriculum design and delivering system. Every Thursday an Industry Expert from reputed industry visits AUH and interacts with our students and faculty. This way our CRC department at AUH effectively bridges the gap between academia and industry and this helps our students to be industry ready. Further at AUH we have successfully integrated education with research and as such we are in a position to bring the last advancements in the areas of study in the class rooms and in minor and major projects. This way the curriculum at AUH prepares the research oriented graduates capable of scaling their skills for new and future technologies.
Q. How quality of faculty and research can be improved at engineering institutions?
A. The first and foremost strategy to improve the quality of faculty is to engage faculty to undertake sponsored projects of direct relevance to industry and society. Continuous follow up with related developments and demands in industries shall lead to inclusion of modern topics and courses in curriculum. The faculty development programmes aimed at improving the knowledge and skills of faculty in the relevant new fields of study, curriculum innovation and creating in them a mind-set tuned to making the profession of teaching – learning a profession of "privilege to learn and excel", we also inspire them to be leaders in their chosen domain of interest area and provide them an environment of autonomous learning that significantly improves the quality of faculty.
We need to also realise that quality faculty does not fall from haven, it is to be developed within the institution by its pears and top management. At AUH we have a well-designed strategic faculty development program that grooms leaders in academics and research who also focus on knowledge creation and patenting of the intellectual property, making AUH faculty a class apart.
---
Follow us for the latest education news on colleges and universities, admission, courses, exams, schools, research, NEP and education policies and more..
To get in touch, write to us at news@careers360.com.