AICTE's allowing industrial houses to start engineering colleges draws mixed reactions
AICTE's allowing industrial houses to start engineering colleges draws mixed reactions
AICTE has extended the ban on new engineering colleges by another two years due to declining BTech enrolments but has offered four exceptions.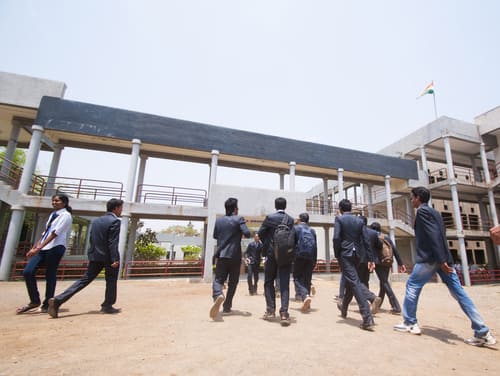 Sanjay
|
Apr 20, 2022 - 10:48 a.m. IST
NEW DELHI: All India Council for Technical Education (AICTE) has allowed industrial houses with an annual turn-over of Rs 5,000 crore to set up engineering colleges even as it extended the moratorium on new colleges for another two academic years, 2022-24.
4 min read
Mar 05, 2022
This decision is among the four exceptions to the moratorium listed in the recently-released AICTE approval handbook.
Opinion is divided on this. While one section asserts that it will bridge the gap between academia and industry, other sections feel that it will lead to more privatisation in engineering education in the country instead of improving the quality.
'Quality education'
"A good high-quality industry with a high turnover of Rs 5,000 crore per year for the last three years naturally is a company which is making a profit. Therefore, they will not be interested in making money out of educational institutions but contribute to the cause of society in terms of giving high quality education. Those institutions who may not be running engineering colleges but are running a lot of educational institutions (in science, medicine, law and architecture etc) for a long time naturally have a proven track record of giving high-quality education. If such institutions, trusts, societies come forward to give engineering education, naturally it is assumed that they are having good ranks in the fields in which they are providing education. And, they will also do the same in the field of engineering," said AICTE chairman Anil Sahasrabudhe, explaining the decision to allow more private colleges.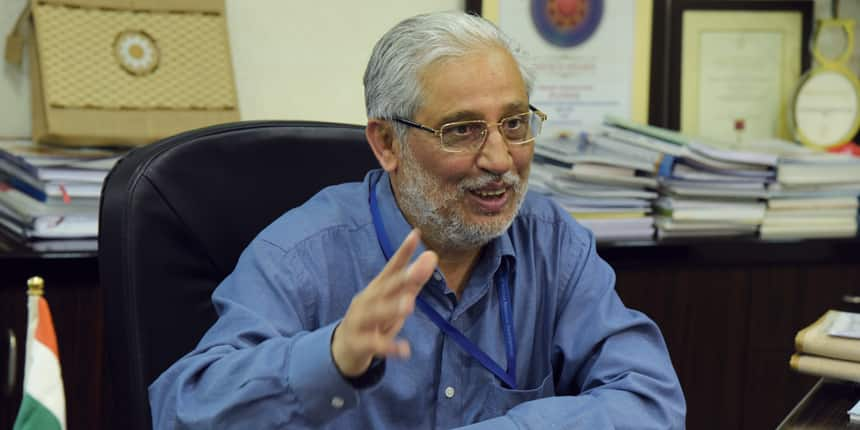 AICTE chairman Anil Sahasrabudhe (File photo)
"Since the 1980s, there has been a privatisation (in engineering education) already. More than 70 percent of engineering colleges are private. Hundreds of poor quality colleges are closing every year. With the new guidelines, private players will compete with each other in providing good quality education and these people will not do it for money. There will be no commercialisation. Their pockets are already full as they have earned money through industry. If they are putting in a college they are not making it for profits, they want to get good quality employees for their organisations. We are allowing time-tested organisations to open new colleges," he added.
Also Read| 'Where in the world can you see such a course?': IIT Madras director on MTech degrees, new courses
AICTE, BVR Mohan Reddy committee
In 2018, AICTE constituted a committee under the chairmanship of BVR Mohan Reddy, chairman, board of governors, Indian Institute of Technology, Hyderabad to work on a "Short term and medium term perspective plan for engineering education".
In 2019, the panel advised the technical education regulator to stop approving new engineering colleges and adding more seats from the academic year 2020-2021 with few exceptions. The panel said the decision can be reviewed every two years thereafter.
In October 2021, a second committee constituted to review the moratorium recommended extending it by another two years, from 2020-23, with some exceptions. This committee, too, was led by Reddy. The total approved intake in AICTE-approved engineering institutions has declined from 26.95 lakh seats in 2012-13 to 23.66 lakh seats in 2021-22.
In its latest approval handbook, AICTE allowed four exceptions to the moratorium: state governments are allowed to set up government or aided engineering colleges in districts without any; they can also open polytechnics; charities with over 25 years' experience in running educational institutions and with a minimum enrolment of 10,000 students and ranked in the top 100 places on the National Institutional Ranking Framework (NIRF) were allowed; finally, any industry with a minimum annual turnover of Rs 5,000 crore was allowed.
Rajesh Rohilla, head of training and placement at Delhi Technological University (DTU) said that new colleges which will be opened up by big businessmen will have better infrastructure, better funds and will pay better salaries to the teachers compared to the colleges run by small businessmen.
"The big business houses will not be after money as they already have a huge amount of money. Now, they are having an opportunity to serve the society. In terms of facilities, government colleges have few constraints regarding funding and other decisions. New private colleges will not have to depend on others for their funding and they can bring innovative and impactful technologies. Certainly, this is a good move by AICTE and will have a positive impact," he said.
MSB Sudheer Babu, programme director-employability at Tech Mahindra Foundation, said that higher education in India is facing the major challenge of connecting academia to industries. Calling it "a good move" by the government, he said, "It will help in connecting both the students and industries' requirements. Big companies' reputation will be on stake and they will be working to improve education. AICTE should also give some flexibility to industries in deciding their curriculum and other aspects."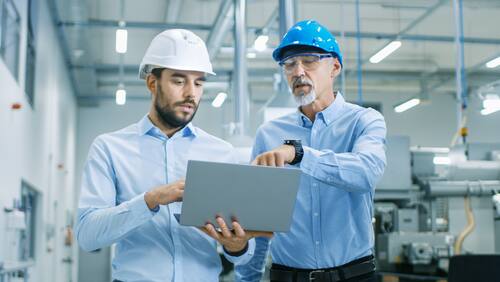 The decision to allow big industrialist to open new engineering colleges will bridge the gap between academia and industry, say experts. (Representative Image)
Commercialising education
Other academics are not so sure.
"If these business houses are using college as another source of getting money, then the purpose of education will be defeated. It depends on the mindset and policies of industrial houses," said Saikat Mitra, vice-chancellor, Maulana Abul Kalam Azad University of Technology (MAKAUT), West Bengal. "On the one hand, there are many private players who set up college for earning profit only and on the other hand there are many private players like Tata and Birla who are providing good and affordable education. The industrial houses should have a policy of service to the countrymen then it will help in uplifting technical education and developing manpower."
Prince Gajendra Babu, Chennai-based education activist, is more emphatically against it. "The National Education Policy (NEP) 2020 is directed towards market needs and does not see education as a medium for socio-economic development but as a means for employability. It is very wrong to link employability with graduation as it kills the spirit of education. Allowing private companies to open colleges is only to commercialise the education. No matter how much money they are investing, they will try to take back that money," he said.
Also Read| AICTE to let Council of Architecture set BArch admission norms
Education as industry
A professor from an aided-engineering college in central Mumbai affiliated with University of Mumbai said the AICTE's move was "absolutely unwelcome, illogical and irrational".
"Concrete measures should be taken by AICTE in order to strengthen engineering education, not just close and open colleges. I am from an engineering background and I don't think this move will ever encourage any kind of quality enhancement measure. This move will allow big private players to enter engineering education and they will be interested in profits only instead of infusing good skills among the students. Most industrial houses see education as an industry now and AICTE's move is to just encourage this," they said on condition of anonymity.
'Emphasis should be placed on teachers training'
Nandini Mukhopadhyay of Jadavpur University, Kolkata said the change will not do anything to improve the quality of engineering education.
"It will lead to more privatisation. The salary of teachers in private colleges is unregulated and it is very poor compared to government college teachers. So the teachers who will not have a secure and good-salaried job will not be able to provide good-quality learning to students. Major emphasis should be on teachers training to improve quality of education in private colleges," she said.
Meanwhile, AICTE has released the revised academic calendar 2022-23 according to which classes for first-year students of technical courses will begin from August 1, 2022.
---
Follow us for the latest education news on colleges and universities, admission, courses, exams, schools, research, NEP and education policies and more..
To get in touch, write to us at news@careers360.com.