UGC makes collaboration with foreign universities easy; allows 3 types of programmes
UGC makes collaboration with foreign universities easy; allows 3 types of programmes
UGC Regulations: Universities can offer dual degree, twinning, or joint degree programmes in collaboration with foreign universities.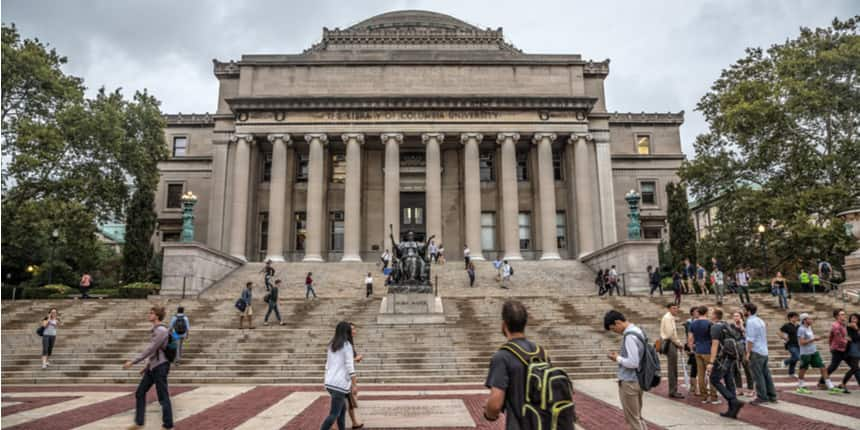 NEW DELHI: Allowing easier access to education in foreign universities, the University Grants Commission (UGC) approved guidelines on joint-degree, dual-degree and twinning programmes on Tuesday.
Explaining the benefits of the newly-approved regulations, UGC chairman M Jagadesh Kumar said that students from India will soon be able to study in reputed foreign universities at a relatively low cost. Depending on the programme and educational institute chosen, the student will attend physical classes.
The new UGC guidelines facilitate academic collaboration between a foreign and an Indian higher education institution through which three types of programmes can be offered. The two higher educational institutions will be required to enter into an agreement first.
The programmes, however, will not be similar to recently-announced dual-degree programmes to be offered in India. The collaboration will be limited to a single programme that must be offered by both foreign and domestic universities. To be able to offer such programmes, an Indian institution must feature in the top 100 in the education ministry National Institutional Research Framework (NIRF) or in the top 1,000 institutions in global rankings like The Higher Education Rankings or QS rankings. In the draft regulations, put up for public comment in February 2022, the UGC had allowed only the top 500 institutions.
"Through this UGC regulation, we have tried to simplify the approval process for a collaboration like this. We have now allowed UGC-entitled universities to offer such programmes without any prior approval from UGC," said Kumar.
Also Read| UGC's FYUP draft mindless cut-paste from foreign universities: Teachers' body
What are UGC-entitled institutions?
To be able to offer such programmes, an Indian institution must have a National Assessment and Accreditation Council (NAAC) score of at least 3.01 or above. Else, they must at least feature in the top 100 in the NIRF or in the top 1000 institutions in global rankings like The Higher Education Rankings or QS rankings. Universities, including foreign ones, that satisfy these criteria will automatically be termed as 'UGC entitled' institutions under the new regulations. These institutions can start these programmes without prior approval from the UGC.
In its 2012 regulations, later modified in 2016, the UGC had set a limit of top 500 institutions. Speaking on the decision to increase the number of institutions, Kumar said: "The NEP 2020 has opened the doors for a more open, holistic and flexible higher education, in 2012 and in 2016 we did not have NEP. We believe that we should encourage more institutions to collaborate. As far as the quality of education goes, Indian institutions have a high reputation across the globe. We should aim to become top 100 institutions in the world. Currently, we have four crore students enrolled in higher education today and soon it will increase to ten crores. We must be prepared to meet the aspirations of the increasing number of students."
Also Read| Despite Covid, 36% of students globally chose to study abroad: Survey
UGC Twinning Programme
Under the twinning programme, two 'UGC entitled' institutions will be able to offer a programme conventional course. The student will be required to physically attend the classes in the partner foreign institution for a couple of semesters to meet the minimum 30 percent credit requirement. The physical attendance requirement for the programme will be decided by the collaborating institutions. The foreign university, under this arrangement, will only issue a certificate acknowledging the number of credits earned by the student from that university. The students will receive their degree from the Indian university.
On the other hand, if a foreign student wishes to study in an Indian university, they must earn at least 30 percent credits staying in India for which a certificate will be awarded. The primary degree will be awarded by the parent institution.
Also Read| 52% students aiming to study abroad prefer specialised courses over university reputation: Study
UGC Joint Degree Programme
In a joint degree programme, the student will be required to earn more than 30 percent credits from the partner foreign university. The physical attendance will again be determined by the two UGC-entitled institutions. Like the twinning programme, the foreign institution will only offer a certificate acknowledging the credit earned by the student and the Indian university will award the primary degree. The same will be applicable to foreign students visiting India for their higher education under this programme.
UGC Dual Degree Programme
The dual degree programme will allow both universities to grant degrees at the end of the common programme attended by the student. The student will have two separate degrees, one each from the partnering institutions. Every student will have to earn more than 30 percent credit by attending physical classes on the foreign campus. Unlike UGC-approved dual-degree programmes in India, this programme can be offered only in one subject.
Admission policy, fee structure
To allow a simpler regulation model, the UGC has left decisions on admission policy to partnering institutions. "Indian universities will continue to admit students based on the existing admission policies and if there is collaboration, they have to work on how they will operationalise this collaboration. For example, they may give an option to students to choose whether to go for a twinning, dual or joint course. There is nothing mandatory and we are just giving options to our students," explained Kumar.
Also Read| Over 55% drop in number of students going abroad for higher education: Dharmendra Pradhan
Explaining the fee structure under the new UGC regulations, Kumar said: "Both universities will be required to work out an affordable fee structure. It must be a reasonable fee structure for it to be accessible to students from all sections of the society." He further indicated that universities may also offer scholarships to students who may not be able to afford the fee. Moreover, foreign universities will also have to abide by the regulations of the Reserve Bank of India and the Government of India.
Types of courses
The regulations do not allow this kind of collaboration for online degree programmes or online distance learning programmes. The regulations are applicable to only conventional offline courses that are offered at the respective universities. The students must attend physical classes in either campus to be eligible for a degree and certificate. As it requires physical attendance, the UGC chairman further said, the institutions will be required to formulate a "suitable exit model" for students who wish to drop out.
---
Follow us for the latest education news on colleges and universities, admission, courses, exams, schools, research, NEP and education policies and more..
To get in touch, write to us at news@careers360.com.