'Where in the world can you see such a course?': IIT Madras director on MTech degrees, new courses
IIT Madras director on 9 new MTech degrees, a course on fostering creativity and setting up IITs abroad.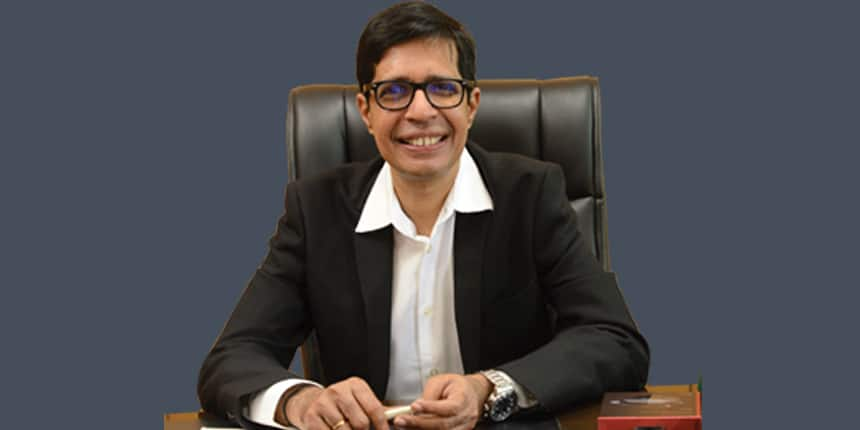 NEW DELHI: Indian Institute of Technology (IIT) Madras is set to introduce a host of programmes that reach an audience beyond the engineering students, including one on fostering creativity called "Out-of-the-box Thinking". In a virtual interaction with Careers360, V Kamakoti, the new director, spoke about new courses being offered by IIT Madras, discussions on setting up IIT campuses abroad and transitioning into a "global campus" with a large section of international students. Edited excerpts below.
Q. What plans do you have for IIT Madras as its new director?
A. To make this institute as accessible as possible. We just started the online BSc programme and 12,500 students are currently enrolled in that. Our campus students' strength is over 11,000. So, in a year we have doubled the total number of students. We are also setting up rural technology centres and rural interaction centres where we are reaching out to semi-urban population and villagers. We are reaching out to students even through schools and seeing that they can interact with people associated with an IIT. We hope that it will give them a lot more confidence and career counselling.
We have also introduced nine international MTech courses. We will introduce more interdisciplinary postgraduate programmes. The days when you could be relevant if you were a computer scientist alone are gone. We need to say that we exist as a group of engineers belonging to at least three to four disciplines. That is why we have started these nine interdisciplinary MTech programmes. These programmes will be taught by faculty of more than one department; they will also be open to our BTech students. Interested students can spend an extra year and complete their MTech. This is very important and unique. We are also reaching out to multiple countries. We expect a good number of foreign students on our campus very soon. Now there are 40-45; shortly you will see around 200 foreign students. We will move from being a national campus to being a global campus.
Also Read| Explainer: How UGC's dual-degree programme will work – admissions, exams, credits
Q. Apart from MTech, are you introducing any other new courses or programmes?
A. We are trying to introduce courses like "Out-of-the-box Thinking" which will kindle creativity. A child in Class 5 to a retiree can take the course. That is why I have named the course "Out-of-the-box Thinking". We will introduce it by June or July. It will be free-of-cost and people who want a certificate need to write an examination. The lectures and assignments will be made available to the public for free. Each level of the course will last three months. There will be four levels. The total duration for all the levels put together is 100 hours. Now, where in the world can you see such a course? It is unique, the first of its kind. We are going to open it for people across the globe.
Q. Will the exam be an offline one?
A. It will be a proctored exam at a centre. I don't believe in writing the exam from home. We need to do rigorous testing.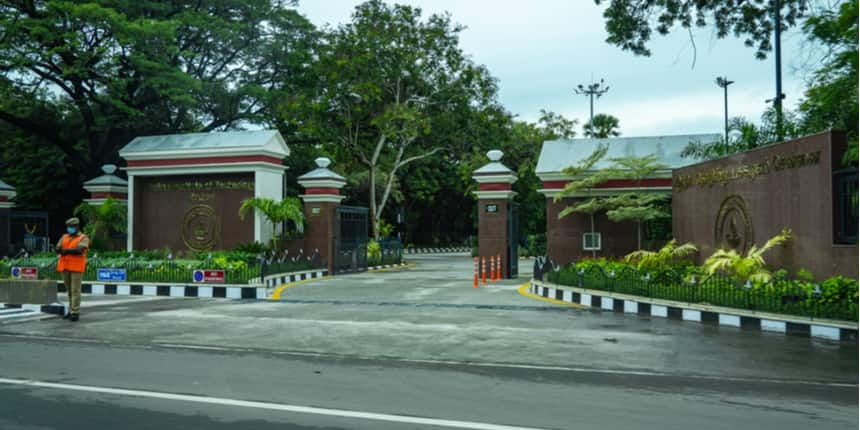 IIT Madras
Q. IIT Madras and IIT Delhi are in conversation with the government about setting up a central digital university. Can you throw some light on that?
A. All IITs and universities are in discussion for the digital university. In some sense, IIT Madras had started and has been running the NPTEL programme. Around 3.5 lakh people write the examination every semester as part of NPTEL. We have 90-95 percent attendance. So, we now sort of understand how a digital university can be run. We are giving the inputs to the government. There has to be a Digital University Act; all regulations will hopefully come from the University Grants Commission (UGC).
Also Read | Akin to IIT, IIM, Indian Institutes of Accounting to be set up across India
Q. How feasible will this university be as we still have remote areas where internet connectivity is an issue?
A. With the government of India's BharatNet coming up, our connectivity problem is getting solved. I come from a village and run a school for underprivileged children. In the last two years, we could conduct online classes without any problem. How they will run this digital university comes from a lot of ideas that have been tested due to this pandemic. The National Education Policy (NEP) also talks about academic credits which allow you to do a bunch of courses here and there and then put them all together and get a degree. The notion of academic credit becomes more sensible when there is a digital university. The digital university will be the answer to a formal way
of skilling.
Q. Are IITs coming up with campuses abroad? Isn't one in the UK in the works?
A. One of the key features in NEP is internationalisation or becoming "Vishwaguru". So, we are all thinking of campuses abroad. A formal announcement will come at the earliest from the ministry. We are expecting guidelines in this direction. We need to go out and set up campuses and also bring foreign students to the country. Setting up of international campuses is one of the focuses of NEP. Rules need to be framed. There are regulations of the host country, there are regulations of our country. These have to marry and we are collectively working on this.
Also Read 'Experiment in education': Students react to CBSE's plan of one board exam from next year
Q. Many of the second-generations of IITs are still facing a fund crunch.
A. The point is setting up an institute is a very difficult task. As we start growing, we need more and more funds. The moment I say I have enough funds, that means I have stopped growing. The ministry is giving funds for infrastructure and salary and some internal revenue generation also happens. The internal revenue generation will be a little less for the new IITs. The second-generation IITs have come to a stage where they will be breaking even. The new IITs will require the support of the ministry. Then, there is growth potential. The money we generate is hard-earned. For example, the government will give me a salary that is confirmed. For me to work in the laboratories also, there will be government funds. Now for me to grow, I have to make the effort. There is also this HEFA loan. One need not worry much as they need to repay the principal amount, the interest is taken care of by the government. This is how every institution can grow and will grow. It will take time.
Also Read|'Garbage Degree': ICAR policy leaves thousands of BSc Agriculture students in a fix
Q. How is the institution utilising its cross-industrial collaboration for the larger benefit of students?
A. We have a research path where we are collaborating with all the major industries. We have a strong relationship in terms of the sponsored project, consultancy projects. Industry people also enrol in the MTech programmes, MS and PhD programmes. We have a separate centre in IIT Madras for industrial consultancy and sponsored research.
Q. IIT Madras has recently seen bitter controversy over Professor Vipin Veetil's resignation and allegations of harassment. What happened?
A. I just want to tell you that any discrimination based on caste will be dealt with very seriously. And we will take very severe action against any person who we find responsible for such acts. In every case, the institute conducts and will conduct full enquiry and do full justice. I belong to rural India; I work with everybody. I understand what it means to be below the poverty line. Any discrimination of any nature, I will take very serious action. This I can ensure. I want to stop here.
---
Follow us for the latest education news on colleges and universities, admission, courses, exams, schools, research, NEP and education policies and more..
To get in touch, write to us at news@careers360.com.
Know More About
NIRF Rank
13
Rating
4.7/5
Download Brochure