AILET 2020 exam could be postponed; admit card delayed
AILET 2020 exam could be postponed; admit card delayed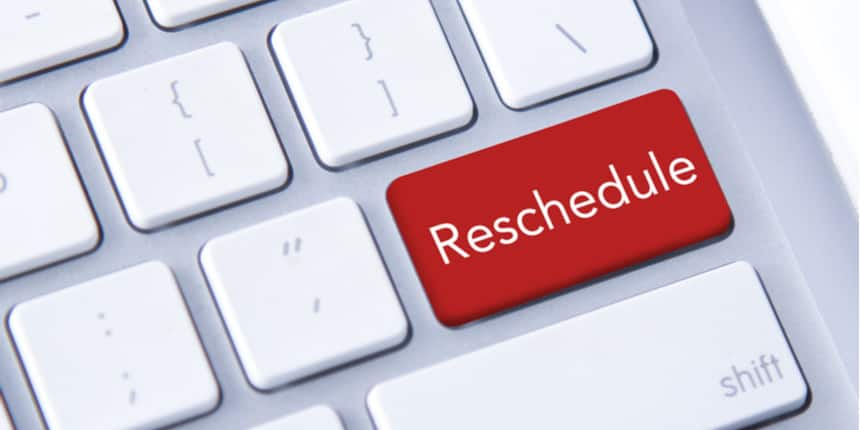 New Delhi: NLU Delhi has released a notification on its official website where it has notified that all upcoming events related to AILET 2020 entrance exam will be rescheduled in view of the COVID-19 pandemic. The notification says that revised schedules for these events will be announced shortly.
Update:  UPES LL.B. (5 Years integrated programme) Applications Open. Apply Here
This effectively means that the AILET 2020 exam, which is scheduled to be conducted on August 18, will get postponed. The exam this year moved to online, remote-proctored mode from pen-and-paper based mode as a safety precaution.
Also, the AILET admit card which was to be released on July 27, will now be released on a later date.
NLUD getting cold feet?
It may be noted that AILET officials had earlier eulogised the virtues of the home-based, remote-proctored, online test, saying it is the safest and most practical way to conduct the entrance exam in COVID-19 times. So, it is interesting to see as to what conspired that they have decided to reschedule all events.
Is it because NLU Delhi officials need more time to prepare for the exam or there is some other reason?
AILET is not the only exam held in remote-proctored mode
LSAT India is one of the first exams that moved to remote-proctored mode and claims to have successfully conducted the exam. The LSAT India 2020 was conducted from July 19-22 and again on July 26.
There is also SLAT 2020, which is conducting its own remote-proctored exam between July 26 and 28.
Now, if the above exams have been able to go ahead as scheduled, why can't AILET, which has scheduled for August 18? There are after all still more than 20 odd days for exam officials to take care of the nitty-gritties.
Students at the receiving end
Since the pandemic first made an appearance, the students have been at a receiving end as there has been so much uncertainty surrounding the exam, be it related to exam pattern and exam date.
When AILET officials finally announced that the exam would be conducted on August 18 in remote-proctored mode, many thought that may be the uncertainty is coming to an end.
But the peace seems to have been short-lived as the uncertainty has struck again. So, instead of focusing on their exam preparations, students again have to anxiously wait for announcements from exam officials about what is the latest update on the exam!


Also Read:
CLAT mock test format revised for better test experience
Home-based online remote-proctored AILET 2020 vs Centre-based online CLAT 2020: A Comparison

Write to us at news@careers360.com
Know More About

Download Exam Brochure