All India Bar Exam 2021: Subject-wise books for AIBE exam preparation
Candidates must refer to AIBE must-read books to multiply their chances of success in the open-book certification exam.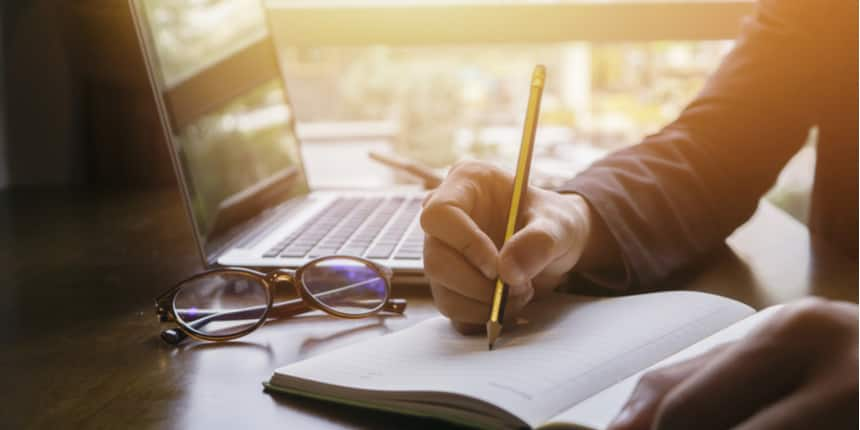 NEW DELHI: The Bar Council of India (BCI) is slated to conduct the All India Bar Examination (AIBE) XVI 2021 on March 21. Given the proximity, aspirants who have registered for the AIBE exam need to get their exam preparation in top gear so that no momentum is lost in the last leg. When speaking of exam preparation, its effectiveness to a great extent lies on the reference material one is using; meaning one should only refer to AIBE best books to get the maximum return on investment (which is study hours the candidate put in). There is a reason AIBE best books are effective: they contain few to no errors, have enough practice material, cover the entire syllabus, and are easy to follow.
Now while the efficacy of best books is well known, yet it is easy to get confused as to which books to pick, given the market is flooded with books by various writers. And if one is confused, it is better to pause and do some due diligence.
Like, check out with friends, take their views on which books are the best, ask them why they consider them to be useful. Then one can analyze their responses and use one's good judgement to narrow down the choices. Another way to find out which are the AIBE 2021 best books is to go to the internet and do a bit of research. A still easier way is to go through the list of AIBE XVI must-read books given below.
The list below includes books recommended by experts and ones that are used by toppers in their AIBE exam preparation.
Must-read books for AIBE XVI 2021
Central Law Agency All India Bar Examination (AIBE) Guide Dr S.M Rajan & P.K Jai

Law Exam Times Vol. 16 by Dr P.K. Pandey

All India Bar Examination by Shambhu Prasad Choudhary

Central Law Agency's All India Bar Examination (AIBE) Guide

Central Law Agency All India Bar Examination (AIBE) Guide Dr S.M Rajan & P.K Jai

Sure Success AIBE & JCJ by Justice B.S.Reddy & A.N.Reddy D.V.Rao

Guide to All India Bar Examination

Practice Test Papers for All India Bar Examination

Practice Test Papers for All India Bar Examination by Showick Thorpe

AIBE syllabus 2021
The candidate when preparing for the exam, along with consulting the best books of AIBE 2021, should keep a close eye on the exam syllabus. Questions in the exam will be asked from the official syllabus only.
Syllabus of AIBE XV and XVI
| | |
| --- | --- |
| Subject or Topic | Total number of questions |
| Administrative Law | 3 |
| Alternative Dispute Redressal including Arbitration Act | 4 |
| Code of Civil Procedure | 10 |
| Company Law | 2 |
| Constitutional Law | 10 |
| Criminal Procedure Code | 10 |
| Cyber Law | 2 |
| Environmental Law | 2 |
| Evidence Act | 8 |
| Family Law | 8 |
| Indian Penal Code | 8 |
| Intellectual Property Laws | 2 |
| Labour and Industrial Laws | 4 |
| Land Acquisition Act | 2 |
| Law of Contract, Specific Relief, Property Laws, Negotiable Instrument Act | 8 |
| Law of Tort, including Motor Vehicle Act and Consumer Protection Law | 5 |
| Law related to Taxation | 4 |
| Professional Ethics and Cases of Professional Misconduct under BCI rules | 4 |
| Public Interest Litigation | 4 |
| Total questions | 100 |
AIBE XV 2020
While the AIBE XVI will be conducted on March 21, the AIBE XV or AIBE 2020 will be conducted on January 24. Candidates appearing in the January session of the exam may also consult the list of AIBE best books, as they may end up laying their hands on an important book, which may help to connect a missing link.
Also read:
Write to us at news@careers360.com
Know More About

Download Exam Brochure
More From Team Careers360