Ashoka University students help 146 migrants return home
Ashoka University students help 146 migrants return home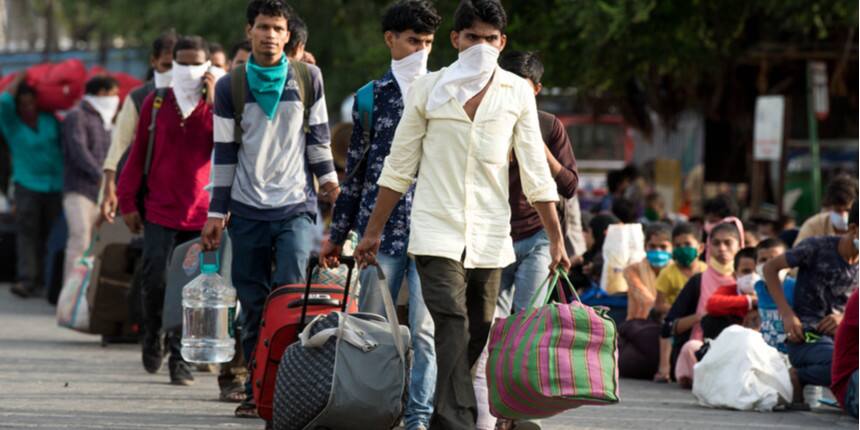 NEW DELHI: Inspired by the National Law School of India University (NLSIU), Bengaluru, alumni and students of Ashoka University have stepped up to help stranded migrant workers reach their homes on flights.
Project 'Safar', an initiative started by Saptarshi Basak, an alumnus of Ashoka University, has managed to send 146 migrant workers through crowdfunding. Connections with flight companies, contributions from individual philanthropists and donations from big companies have boosted their efforts.
"I knew if NLS, Bangalore could do it, Ashoka [University] could do it too. We have a wide and wealthy base. We are well-connected and that should be put to good use," said Basak.
In early June, Basak's first fundraiser managed to collect Rs 4.50 lakh overnight which helped 44 migrant workers return to their native places by air.
Infuriated by the condition of passengers in Shramik trains organised by the central government, Basak opted for flights. "Their [migrant workers] condition was deplorable. Many did not survive the long journey without food and water in the sweltering heat. I wanted to send them home alive," Basak explained.
Many others stepped up to join the project.
Volunteers
To help with the administrative work, the arrangement of flight tickets and other logistics, the project now has now a team of 20 student volunteers. Some witnessed the first-hand experience of the migrant worker's plight.
"When I got to know about his [Saptarshi] project, I was instantly willing to help," said Prerna Vij, a second-year political science student at Ashoka University. "The house help at my place was being constantly harassed by the police to go back on a Shramik train which is so unsafe," said an exasperated Vij.
Apart from the student volunteers, help was also provided by private airlines for the worker's transportation. "In Mumbai, now that we have arranged for so many flights, we have ground workers who help the passengers with boarding passes, web check-ins and other related formalities at the airport,"
The Jharkhand administration, seeing the efforts of the team, also provided logistical support in arranging for busses and cabs for the workers from airport to their home districts.
Fundraising
With more and more SOS calls flooding in from other stranded workers across the country, the project intends to expand its reach despite hitting a low.
"Right now, we are trying to arrange funds from major companies because individual donations were not coming in," Basak said. "One of the companies we approached, directly bought tickets worth Rs 1.4 lakh. After that two more companies donated but it could not help many. The number we could send home has reduced significantly over time," he added.
The project will organise virtual debate and writing competitions to reach out and raise more funds for the remaining migrant workers. "We have a long list of people who wish to go back but there aren't enough funds to arrange tickets," said Basak. "I am hopeful that the next fundraiser will fetch a good amount," he added.
Also read:
Write to us at news@careers360.com