Attendance under 30%, Delhi Govt wants coordinators for online classes
Attendance under 30%, Delhi Govt wants coordinators for online classes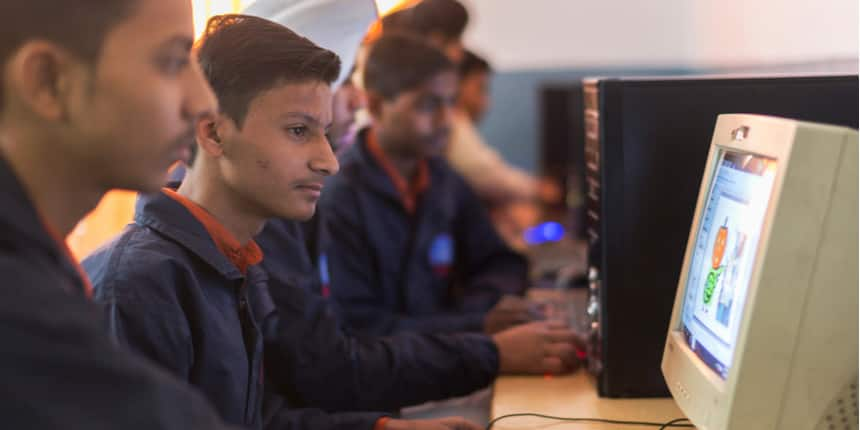 NEW DELHI: Delhi Government has ordered its schools to nominate one teacher each to coordinate online classes due to low attendance among Class 12 students.
According to a message sent by the district offices of the Directorate of Education, attendance of Class 12 students in online classes is "hovering around 25 percent to 30 percent" and "such a great effort in these difficult times is going underutilised".
As per the directorate's estimates, more than 1.3 Lakh students who are to graduate Class 11 and join Class 12 have signed up for online classes and video lectures once they started on April 7.
The Delhi Government announced measures for continuing education amid the nationwide lockdown due to the alarming rise of coronavirus infections on March 30.
'Monitor attendance'
The government had decided on holding four online classes in a day, spread over the hours between 8:30 am and 4 pm.
However, as earlier reported by Careers360, government schools have had a hard time implementing these measures. Many of their students come from severely disadvantaged backgrounds and lack the resources – devices, internet connections and others – necessary for online learning. Educators in Delhi Government schools had labelled the decision to start online classes as "stupid and impractical".
The government has now instructed the heads of school to appoint a postgraduate teacher in each school as coordinator for online classes, says the direction shared with Careers360 by a source in government school.
The nominated teachers will "monitor attendance" and "facilitate the students of their school to utilise the online classes efficiently", the message said. The instruction does not mention any additional support to the teachers and schools. The district offices have to submit names of the coordinators to the DoE's exam branch by May 4, 2020.
The missive does not mention other classes. Delhi's education minister, Manish Sisodia, had suggested docking 30 percent off the Class 10 and Class 12 syllabi for the next year in a meeting with the minister of human resource development, Ramesh Pokhriyal 'Nishank' on April 28.
Also read:
Online classes impractical, say Delhi Govt teachers
COVID-19 Lockdown: Delhi Govt to team up with online learning platform
Write to us at news@careers360.com.