'Legitimise superstitions': What Ayurveda courses teach and why there's demand for change
BAMS Syllabus: The Ayurveda syllabus and effort to integrate it with modern medicine has generated much controversy. Here's a look at the debate.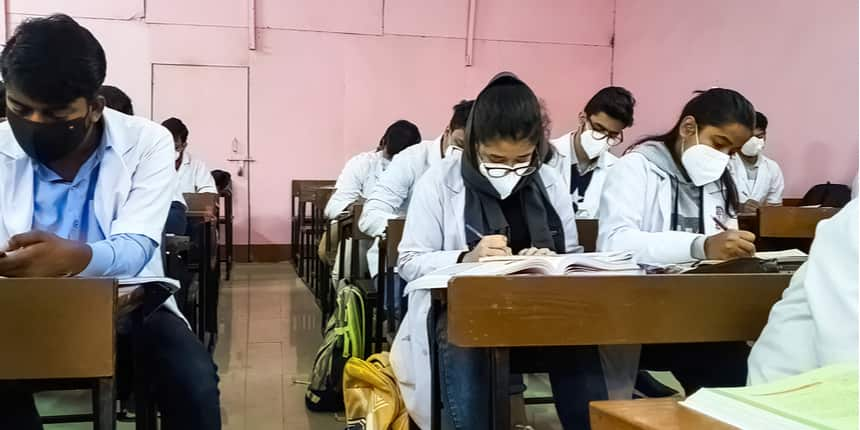 Sanjay
|
Aug 17, 2022 - 4:14 p.m. IST
NEW DELHI: Smoking is good to reduce kapha (cough), donkey's urine cures epilepsy, insanity and demonic seizures, sex between women produces fetus without bones through seed discharge and independent women (svatantra stree), are not to be trusted. These are some of what is being taught in Indian Ayurveda colleges and universities. A major chunk of the Ayurveda syllabus is drawn from three classical texts – the Charaka Samhita, Sushruta Samhita, and Ashtanga Hridaya – written by physicians and surgeon sages in ancient India. Content in English and other translations of these are being taught in class as facts.
Recommended :
Get important details about Rajiv Gandhi University of Health Sciences, Bangalore.
Download Brochure
Ayurvedic texts assert that small amounts of alcohol must be consumed twice or thrice at night as it protects against tuberculosis; but modern doctors see alcoholism as a risk factor for TB. For treatment, texts suggest applying pleasing perfumes and observing friendly and beautiful ladies.
"This is in fact complete nonsense as alcoholism is a risk factor for TB. Classical Ayurvedic texts also mention 'therapeutic uses of alcohol', aspects which no other sane medical textbook would have," Dr Cyriac Abby Philips, senior consultant at The Liver Institute, Center of Excellence in Gastrointestinal Sciences, Rajagiri Hospital, Kerala told Careers360.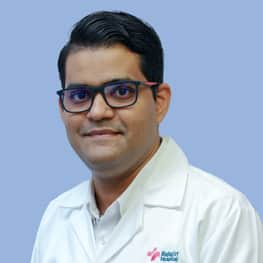 Dr Cyriac Abby Philips, senior consultant at The Liver Institute, Rajgiri Hospital, Kerala.To many doctors trained in modern medicine – those with MBBS, MD, MS degrees – Ayurveda is "pseudoscience" as its theories are not subjected to scientific testing and verification.
Also Read |All India Institute of Ayurveda launches two new courses for 2022-23 academic session

However, even within the Ayurveda community, a small section is concerned. While most argue that people finding relief using Ayurvedic remedies is validation enough, some feel that centuries-old concepts "legitimise superstitions". However, most agree an updated syllabus in line with global medical practices would help.
There has been no move from the National Commission for Indian System of Medicine (NCISM), which replaced the Central Council for Indian Medicine (CCIM) in September 2020, to revise the syllabus framed when CCIM was formed in 1971.
BAMS Doctors: The scale
The broad umbrella of alternative medicine, AYUSH, stands for Ayurveda, Yoga, Unani, Siddha and naturopathy, and Homoeopathy – all but Yoga are governed by the NCISM Act 2020. According to the ministry of ayush, India had 453 Ayurvedic colleges, with 28,823 enrolled against 29597 permitted seats at undergraduate level and 3,6782 postgraduate students seats against 4,605 permitted in 2021-22. These colleges are affiliated to 69 universities.
By January, 2020, India had over seven lakh registered AYUSH practitioners, the maximum in Ayurveda, followed by Homeopathy. Their numbers are given below.
AYUSH Practitioners
| | |
| --- | --- |
| Discipline | No. of practitioners |
| Ayurveda | 3,64,640 |
| Unani | 48,248 |
| Siddha | 8,670 |
| Naturopathy | 4,097 |
| Sowa-Rigpa | 47 |
| Homeopathy | 2,86,430 |
| Total | 7,12,132 |
Ayurveda Courses: 'Integration' Vs 'purity'
Most Ayurveda practitioners argue that Ayurvedic theories are based on the findings and discoveries of sages and yogis and, therefore, infallible. Medical practices based on these theories remain unverified.
"I don't remember a single study which proved any theory mentioned in Ayurveda as wrong and unjustified. So, if our foremost goal is the betterment of the health of the society and saving high health expenditures, it is high time we should integrate and collaborate," said Dr Jyoti Gandhi, an Ayurveda practitioner based in Faridabad, Haryana.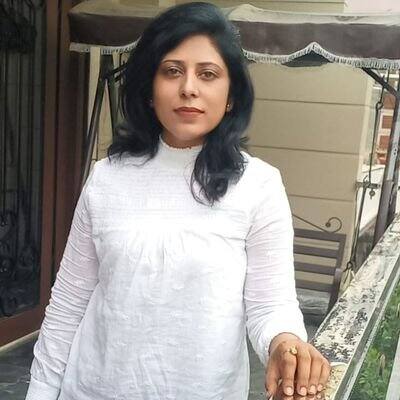 Dr Jyoti Gandhi, an Ayurveda practitioner based in Faridabad, Haryana.Gandhi believes that with increasing lifestyle disorders, the world is showing interest in a "holistic system of medicine" and "Indian system of medicine can capture the space".
Also Read | Education ministry sets up committee to form NAC, replacing NAAC, NBA

The government, too, has pushed for such "integration". In July 2021, the National Medical Commission (NMC) included a week of AYUSH training in the compulsory internship for MBBS students. Earlier, in November 2020, the government allowed postgraduate Ayurvedic doctors to perform 58 types of surgery after two years of training.
In March, the Union Cabinet cleared the World Health Organisation (WHO) Global Centre for Traditional Medicine (WHO GCTM) in Jamnagar, Gujarat. This will be the first and only global centre for traditional medicine.
In August, Puducherry's lieutenant governor and gynaecologist by training, Dr. Tamilisai Soundararajan said: "Let's not call Ayurvedic medicine as alternative medicine…. I am a strong supporter of this integrated medical system. We should adopt the goodness in each system."
However, this effort at integration has been strenuously opposed by India's largest doctors' body, the Indian Medical Association (IMA) "as crosspathy" and "khichdi medical system".
"IMA has nothing against Ayurveda. Our stand is that the purity of the system should be maintained," explained former IMA president Dr JA Jayalal. "Ayurveda should not be mixed with modern medicine. Ayurveda students can't do things in which they are not trained. It is ridiculing and degrading Ayurveda if one says that one-week internship training will make you learn Ayurvedic concepts."
'Unscientific syllabus'
Some concepts in Ayurveda textbooks remain valid even though they are over a millennium old. However, the validity of physiological and pathological theories remain points of contention.
Ayurveda textbooks tend to ignore the kidneys, positing instead that urine is carried from the intestines to the bladder by tiny ducts. Mango leaves are assigned great importance – they help manage diabetes, anxiety, blood pressure and reduce chances of cancer, students are taught. Prevention of infections in a newborn involves banging at an angle on the door, chanting mantras, and tying herbal packs on mothers neck. The treatment of tuberculosis as per Ayurveda (Charaka Samhita, Chikitsasthana) includes massage, wearing new clothes, drinking alcohol and paying respects to physicians and learned Brahmins.
Also Read | Tiger gets lion's share of attention; small carnivores need conservation too: Study
"Ayurveda also claims to prevent and cure many infectious diseases including Covid-19. But not many know that Ayurveda was written at a time when humans did not know about microbes or germs causing diseases. In fact, none of the chapters in classical Ayurveda mention bacteria, viruses, or fungi; but only krimi [worms]," said Philips.
Phillips, regularly criticises Ayurveda on social media as "many aspects of Ayurvedic teaching are based on pre-scientific superstitions and are deeply rooted in illogical faith-based concepts".
The criticism riles Ayurveda practitioners. "Today, Epigenetics is using Ayurveda to decode science. IITs [Indian Institutes of Technology] are being roped in to understand nano technology of bhasmas, molecular docking with Ayurveda herbs is being studied by Bioinformatics. And here I have to answer if Ayurveda is scientific or not, which is unfortunate for me and the country as well," said Gandhi.
In June, a question paper for final-year Bachelor of Ayurvedic Medicine and Surgery (BAMS) students at Karnataka's Rajiv Gandhi University of Health Sciences (RGUHS) had gone viral for "objectifying" women as an "aphrodisiac". Students were asked to write a short essay on "Stree as a Vajikarana Dravya", women as an aphrodisiac. In response to criticism, RGUHS reportedly said the content was from the prescribed syllabus.
While critics said the textbook objectifies women as "sources of pleasure or as instruments of reproduction'', Gandhi defended it saying Ayurveda "gives equal importance to Prakriti (The feminine aspect of all life forms) and Purusha (The basic matter of all life forms)".
"If women were considered just child bearing entities in Ayurveda, why would major classics of Ayurveda have a detailed description of Gynecological disorders? Today WHO is running promotional campaigns that "Breast is best" for babies and we in Ayurveda had the concept of "Dhatri (Wet nurse)". It is people in the west who use women doing Yoga asanas on cover pages to sell their Yoga courses. This is objectification," she said.
Ayurveda Syllabus: Criticism, revision
The section of Ayurveda practitioners who would disagree with Gandhi is miniscule but it exists and GL Krishna, an ayurveda doctor practising in Bengaluru, is part of it. He has been advocating for a proper revision of the syllabus.
Also Read | Delhi University: DU panel recommends leaving syllabus open to revision by VC
"It is not merely the syllabus that is faulty. The official approach to the subject itself is faulty. So, mere changes in syllabus would bring about no effective reformation unless the flawed approach is rectified. Several valuable observations on health need to be delinked from outdated theories of Ayurveda," Krishna said.
In his article,"Confessions of an Ayurveda Professor", published in the Indian Journal of Medical Ethics, Kishor Patwardhan, faculty-member at Banaras Hindu University (BHU) said that the anatomy and physiology content in Ayurvedic classics is "mostly outdated". He thinks the official approach is misguided and change, necessary.
"We assume that our texts are ever-relevant and irrefutable. Most of our research starts with the premise that these theories are true and unquestionable…. I realised that all my [teaching and research] efforts were directed at making the prescribed curricula look relevant and rational, and forgot that such laboured misinterpretation could lead to clinical misapplication," Patwardhan writes.
While she stands by Ayurveda and its theories, Gandhi, too, believes the discipline will benefit from more rigorous scientific testing and analysis. "NCISM should encourage medical professionals to contribute in research and include scientific writing in the curriculum of undergraduate and postgraduate level," she said.
'Settled for BAMS'
Vivekanand Tiwari, in third-years of BAMS in a government Ayurveda college in Pilibhit, Uttar Pradesh, settled for BAMS because he couldn't get a MBBS – modern medicine – seat in three attempts from 2014 to 2016.
Also Read | HC refuses to allow Ayurveda aspirants having low NEET percentile to participate in counselling

Thousands of students graduate each year with BAMS degrees – Bachelor of Ayurveda Medicine and Surgery. Every current and former student Careers360 spoke to said they settled for BAMS after failing to secure an MBBS seat through NEET (UG) in a government college. The students, however, did not feel their courses were outdated or unscientific.
"We learn modern and Ayurveda aspects of the human body in our syllabus. I did not feel that our syllabus is problematic. The syllabus contains material which provides us deep knowledge about our ancient Indian practices in treating diseases. There is a provision for Ayurveda students to complete a six months internship each in allopathic [modern medicine] and Ayurveda hospitals and we get to learn best from both," said Ram Ashish Varma, third-year BAMS student at National Institute of Ayurveda, Jaipur, Rajasthan.
"We learn maximum concepts of allopathy that are being taught to MBBS students. Those who question Ayurveda are those who don't read Ayurveda texts properly. Government has never banned any Ayurvedic medicine. We do not differentiate between men and women. We observe a human as a body and learn how to cure diseases," added Tiwari.
After BAMS
According to Jayalal, Ayurveda graduates work as "cheap labour" alongside modern medicine practitioners in public and private hospitals. Most use modern medicine and equipment to treat patients and usually get paid less than MBBS doctors. "I don't know why the government is allowing Ayurveda students to practice in modern medicine hospitals and clinics. To get their livelihood, the Ayurveda students are working as cheap labour in hospitals. This is against medical ethics," he said.
Also Read | Tulsi-worship, rote-learning, Hanuman's food habits: What Karnataka's NEP 2020 position papers say
After completing BAMS in June 2020 from Government Ayurveda College and Hospital, Rewa, Madhya Pradesh, Dr Prakash Mishra has been working as a community health officer (CHO) in Community Health Centre (CHC), Jawa in Rewa. He did a bridge course Certificate in Community Health (CCH).
"Now we have allopathic concepts too in the syllabus. The remedies and concepts taught to us are applicable even today. However, we [Ayurveda students] have very few practicals compared to modern medicine," he said. "There is a salary difference of nearly Rs 20,000 between an MBBS doctor and AYUSH doctor."
---
Follow us for the latest education news on colleges and universities, admission, courses, exams, schools, research, NEP and education policies and more..
To get in touch, write to us at news@careers360.com.