Big tech job cuts keep coming; Zoom latest to trim headcount
Big tech job cuts keep coming; Zoom latest to trim headcount
Check some of the companies that have announced layoffs so far. Even with all of the layoffs, most tech companies are still vastly larger than they were three years ago.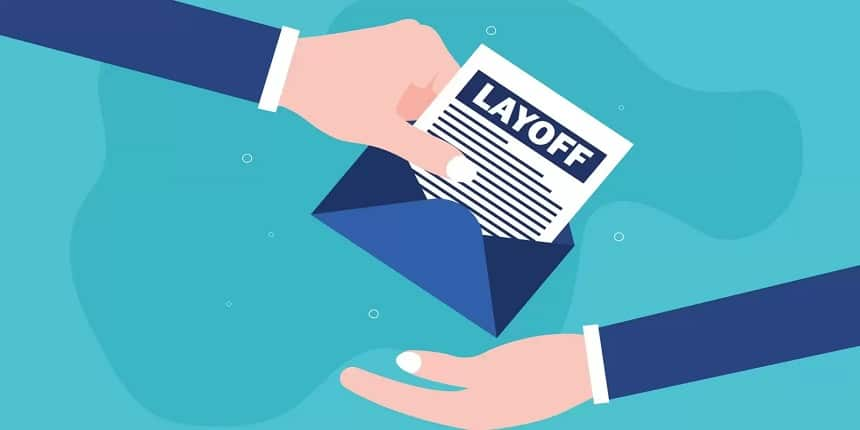 WASHINGTON: The tech industry started the year with a wave of job cuts, around 50,000 in January alone, and there doesn't appear to be any let up this month. The computer maker Dell said Monday that it's cutting about 6,600 jobs. Large and small tech companies went on a hiring spree in over the past several years due to a demand for their products, software and services surging with millions of people working remotely.
However, even with all of the layoffs announced this year, most tech companies are still vastly larger than they were three years ago. Here's a look at some of the companies that have announced layoffs so far.
Also Read | AICTE asks institutions to follow reservation policy in appointment of faculty, staff
Zoom: The video-conferencing service is cutting about 1,300 jobs or approximately 15% of its workforce. CEO Eric Yuan said in a blog post-Tuesday that the company ramped up staffing during the COVID-19 pandemic when businesses became increasingly reliant on its service as people worked from home. Yuan said Zoom grew three times in size within 24 months to manage demand. The executive said that businesses continue to depend on its service post-pandemic but that adjustments are needed. "The uncertainty of the global economy, and its effect on our customers, means we need to take a hard – yet important – look inward to reset ourselves so we can weather the economic environment, deliver for our customers and achieve Zoom's long-term vision," he wrote. Yuan said he was also lowering his salary for the coming fiscal year by 98% and foregoing his 2023 corporate bonus, saying he was accountable for mistakes made at the San Jose, California-based company and the actions being taken. Yuan's executive leadership team is also reducing their base salaries by 20% for the coming fiscal year and forfeiting their 2023 corporate bonuses.
Also Read | Indian Army opens registrations for short service commission course for law graduates; CLAT PG score needed
Dell: The computer maker reduced its payroll by 5%, or about 6,600 jobs, saying that the steps it's taken to stay ahead of eroding market conditions are no longer enough. Profits have slipped over the past two quarters at the company, which employed about 133,000 people at the start of last year. The largest drop-off ever in PC deliveries was recorded last year after a surge in purchases during the pandemic. Dell's shipments dropped 16%. January 2023
Amazon: The e-commerce company said it must cut about 18,000 positions. That's just a fraction of its 1.5 million-strong global workforce.
Salesforce: The company lays off 10% of its workforce, about 8,000 employees.
Also Read | Government to organise national SC-ST hub conclave to promote entrepreneurs among minority communities
Coinbase: The cryptocurrency trading platform cuts approximately 20% of its workforce, or about 950 jobs, in a second round of layoffs in less than a year. Microsoft: The software company said it will cut about 10,000 jobs, almost 5% of its workforce.
Google: The search engine giant becomes the most recent in the industry to say it must adjust, saying 12,000 workers, or about 6% of its workforce, would be let go.
Spotify: The music streaming service is cutting 6% of its global workforce. It did not give a specific number of job losses. Spotify reported in its latest annual report that it had about 6,600 employees, which implies that 400 jobs are being axed.
SAP: Germany-based SAP, Europe's biggest software company, said it is cutting up to 3,000 jobs worldwide, or about 2.5% of its workforce, after a shop drop in profits.
PayPal: The digital payments company says it will trim about 7% of its total workforce, or about 2,000 full-time workers, as it contends with a challenging environment.
Also Read | Rajasthan Teacher Recruitment 2023: Registration for 9,712 vacancies from January 31
IBM: Profits fell in the most recent quarter at the technology and consulting company, but it said the 3,900 job cuts announced in late January were due to the earlier sale of parts of its business. IBM sold its healthcare data business last year and in 2021, it spun off its legacy tech division in 2021. November 2022
Twitter: About half of the social media platform's staff of 7,500 was let go after it was acquired by the billionaire CEO of Tesla, Elon Musk. Lyft: The ride-hailing service said it was cutting 13% of its workforce, almost 700 employees.
Meta: The parent company of Facebook laid off 11,000 people, about 13% of its workforce.
HP: The computer maker cited economic challenges in announcing job cuts of as many as 6,000 positions over the next three years. Sales of PCs suffered the most severe drop-off ever as a surge of tech buying by millions working from home began to fade.
Also Read | 'Slave workers' of legal sector: Junior lawyers glad the CJI spoke about their plight
Snap: The parent company of social media platform Snapchat said that it was letting go of 20% of its staff. Snap's staff has grown to more than 5,600 employees in recent years and the company said at the time that even after laying off more than 1,000 people, its staff would be larger than it was a year earlier.
Robinhood: The company, whose app helped bring a new generation of investors to the market, announced that it would reduce its headcount by about 23%, or approximately 780 people. An earlier round of layoffs last year cut 9% of its workforce.
If you want to share your experience at work, write to us at theworkplace@careers360.com. To know more about The Workplace itself here's a handy note: Let's talk work…
---
Follow us for the latest education news on colleges and universities, admission, courses, exams, schools, research, NEP and education policies and more..
To get in touch, write to us at news@careers360.com.
More From Press Trust of India