'Slave workers' of legal sector: Junior lawyers glad the CJI spoke about their plight
'Slave workers' of legal sector: Junior lawyers glad the CJI spoke about their plight
A comment by the CJI has drawn attention to the low salaries, poor working conditions of junior lawyers who don't come from 'law backgrounds'.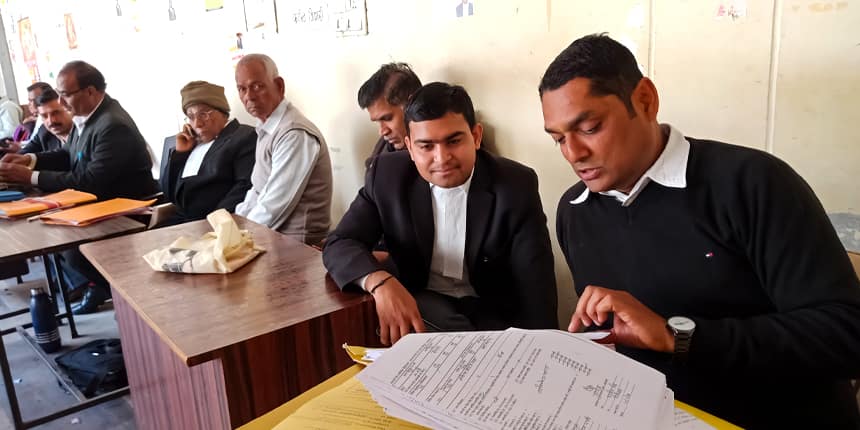 Sanjay
|
Jan 16, 2023 - 11:03 a.m. IST
New Delhi: Shubham Sagar, 27, a law graduate from Delhi University (DU), left his first job after he was "humiliated" by a senior at a Delhi law firm in 2020. Sagar is currently working as junior lawyer under two senior lawyers practising in the Supreme Court and a district court.
"In front of clients, the senior lawyer had asked my colleague to make tea for everyone in a very degrading manner. It was humiliating for him and he resigned in a few days. One day, the same senior lawyer asked me to make tea but I told him, 'I am not here for doing such things' and I left the firm," Sagar recalled. "Most junior lawyers are working in toxic environments and there is a constant fear of being humiliated."
In November 2022, the Chief Justice of India (CJI) DY Chandrachud spoke about the pitiable work conditions junior lawyers often find themselves in. He advocated for decent salaries and insisted that they not be treated as "slave workers".
Junior lawyers told Careers360 about working long hours; going without pay or very low pay for years; gender bias; and nepotism.
At least one section of senior lawyers agreed there's a need for change and to "make the bar more democratic and representative". There is an immediate need to increase salaries, especially for those working in lower courts.
After LLB
The LLB is a three-year law degree course pursued after graduation. Some Indian colleges also offer a five-year integrated degree combining a bachelor's in any stream – arts, commerce, science – and an LLB.
A law graduate either works in an advisory capacity or pursues litigation. For the latter, students must first enrol in their respective state's bar council to be allowed to appear before a judge in any court. They have to clear the Bar Council of India's (BCI) All India Bar Examination (AIBE) within two years of enrollment to become a permanent advocate..
Also Read | Law Internships: LLB students bemoan low salaries, lack of regulations
A law graduate typically trains under senior lawyers to learn the application of laws in making arguments. The seniors also train juniors in cross-examination of witnesses, building a case from scratch, drafting petitions and court procedures.
"It is very hard to get cases if you are a first-generation lawyer and working independently," said Shakti Mann who earned his LLB from Haryana's Kurukshetra University in 2021. "Nobody recognises you as you are not associated with any reputed lawyer or firm. Where will you learn if you are not getting cases?" Mann is working under a senior lawyer in Delhi.
Low pay and exploitation
What a fresh law graduate makes in a month depends on where their senior is practising.
In Delhi, a junior lawyer working with a senior lawyer of the district and sessions courts is rarely paid and if they are, the pay is as low as Rs 7,000-15,000 per month, said Nishant Kumar Srivastava, founder and managing partner of Actus Legal, a Delhi-based law firm. According to him, the senior lawyers of SC and HC typically pay juniors Rs 25,000-35,000.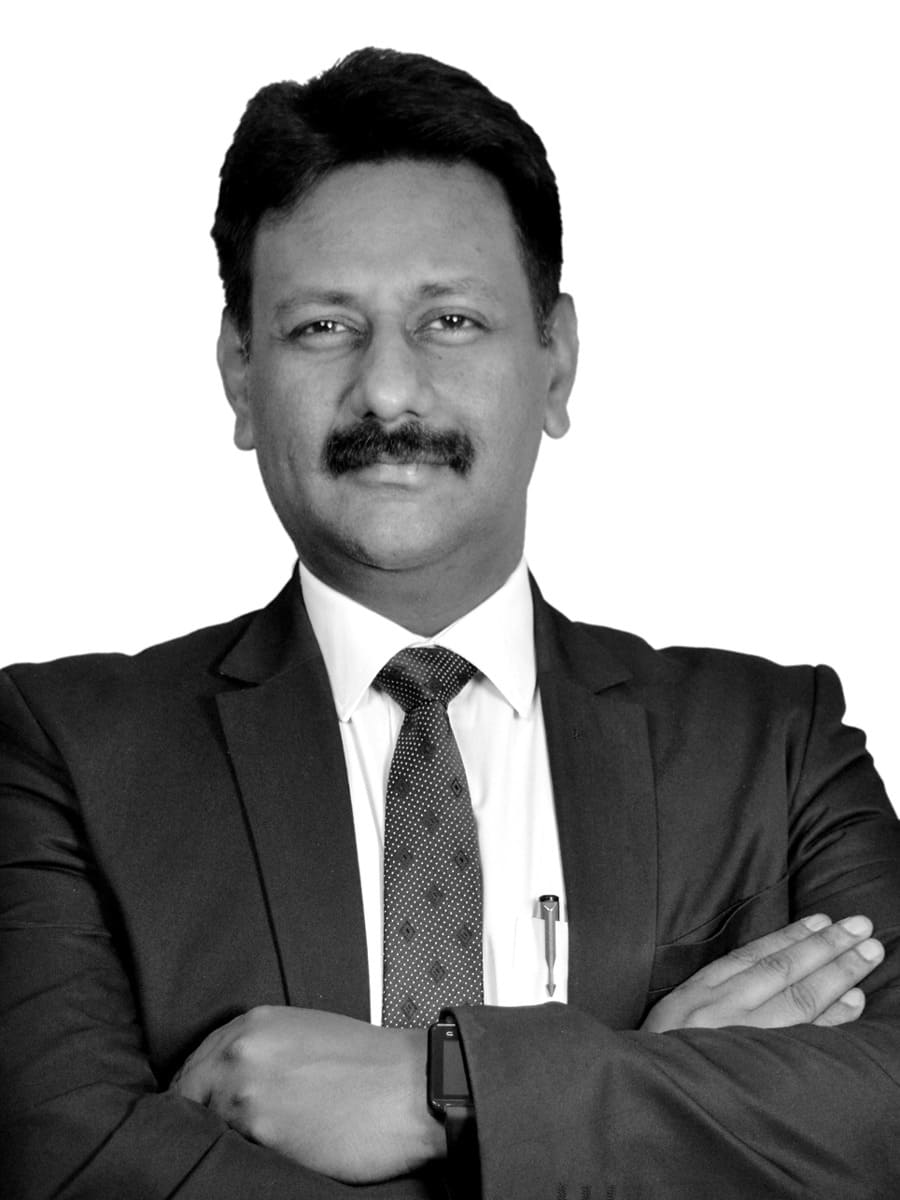 Nishant Kumar Srivastava, founder and managing partner of Actus Legal
"With experience of two-three years, law graduates start earning Rs. 42,000 to Rs 50,000 while working under senior lawyers of the Supreme Court and High Court. This is minuscule if we look at the amounts seniors charge per appearance. Any senior lawyer in SC won't appear without charging at least Rs. 1 lakh from their clients. So, if he appears in 30 matters in a month, he is earning around Rs. 30 lakh but pays his junior just Rs. 50,000 in a month," he said.
"In trial courts, a lawyer charges between Rs. 2,000-5,000 for an appearance. So, if he appears in 30 matters in a month, he has charged around Rs. 1 lakh but gives just Rs 10,000 to his junior lawyers. The gap is too big," he said.
"A junior lawyer usually is 25-26 years old and the stipend doesn't motivate them to pursue practice," said Prajot, currently pursuing an LLM in corporate law at Maharashtra National Law University (MNLU) Mumbai. After earning his LLB from Kalinga University in 2021, he had worked under a senior lawyer at district-level trial courts in Nagpur for a year. "Sometimes, they don't give a single penny," he added. "It creates a demotivating atmosphere."
Changing seniors
Junior lawyers "change seniors" frequently. In just one year, Mann is already working for his third senior lawyer. "The first was my father's friend but he did not have many cases. Most of the time, I just sat in his chamber. It was boring and I was not learning anything new. The second senior had only cases of bounced cheques and I learned how to deal with such cases. But I realised that this was limiting my scope and I left him. Neither paid me a single penny apart from covering travel costs," he said.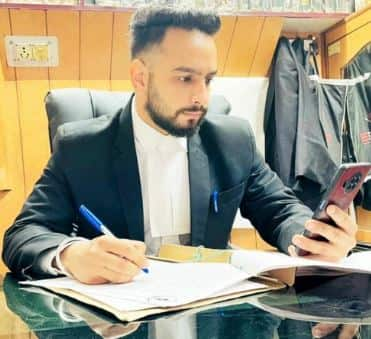 Shakti Mann, a junior lawyer working under a senior lawyer in Delhi.
"I am now working with a senior criminal lawyer in Delhi's Patiala House Court and he is paying me Rs 10,000 per month and also perks according to the number of cases. Now, I am also taking individual cases with guidance from my seniors," he added.
Also Read | Legal Jobs: Law graduates say there's need to sync industry, LLB courses to improve prospects, pay
Sagar explained that juniors switch jobs frequently also because many "senior lawyers don't take juniors along with them to court proceedings".
Ritwick Shane completed his LLB from DU in 2022 and is working under a senior lawyer of the Supreme Court but doesn't intend to stay. "Although I'm getting a good salary, I won't work with him for long. I won't ever get a chance to argue a case in court and it won't be easy for me to create my identity as everybody will recognise me as his junior lawyer or intern. I want to start litigation on my own, create my own identity."
Sanjoy Ghose, senior advocate, Delhi High Court, advised young lawyers to have patience.
"Now, the young want to earn from the first day as they spend huge amounts on law education. They want to earn quickly and everyone is in an extreme hurry to make it big. Law profession is like a test match in cricket but youngsters want to play T-20 and hence the frustration," he said. "I understand that it is very difficult to work hard and struggle for so many days with a limited income. My advice to all the young lawyers is that you don't learn everything from seniors. You must learn the court procedures by observing things in court and meeting people there under your senior's guidance. You have to have patience for a bright future."
Delhi-based lawyer Mamata Bhardwaj, however, disagreed. She said: "It is true that you have to give at least two-three years at a firm or under a senior lawyer to understand the work. But why would somebody stick to a place where he is paid just Rs 6,000? If I am investing in myself to learn and work and you are paying me the same even after two years, is it reasonable to stick with the same person?"
Also Read | CLAT Exam: How should the law admission test change?
'Women can't run to courts'
Bhardwaj, who graduated from DU, was being paid Rs 6,000 per month while working under a senior lawyer from 2012 to 2014. She took breaks for judiciary exams and other family work. In between, she started taking cases on her own. However law firms are still treating her as a fresher.
"Initially, senior lawyers assign clerical work. It takes hard work and a lot of time to win their confidence and represent a case. But, they pick their own family members to argue in their absence. I could not continue after two years because it was frustrating and I was not allowed to say no," she said.
Bhardwaj is now in a Delhi-based law firm. "It is tougher for women. Most senior lawyers think women can't run to courts," she said. "They prefer not to hire us in the first place. If you manage to get a job, they won't give you work that you want. Even now, I don't earn much money and am sent to courts for clerical work. If I have to earn, what am I supposed to do?"
She recently appeared for an interview in a Delhi law firm which was offering her Rs 20,000 for work that could stretch from 8:30 am to 1 am the next day with just two days off in a month. "I told them that I can't work for so long. They said I can leave at 9 pm but again have to work from 11 am to 1 am [from home]," she said.
"These people said I have a gap in my career and asked me to start as a fresher."
Also Read | 7 of India's top law schools placed less than 30% graduates
All depends on the senior
A lot depends on the kind of senior a fresh graduate finds themselves with.
Ghose left corporate jobs to work as a junior lawyer under senior SC lawyer Indira Jaising from 1997 to 2001.
"I got the highest-paying job during campus placements but at that time, we looked at law as a noble profession of justice delivery. I left the corporate job to work with Indira Jaisingh for a monthly salary of Rs 5,000. I never had to speak to her regarding increments or work," he recalled.
Ghose said that he ensures that his juniors don't feel the need to come to him for requesting a salary increment.
"We have to understand that people are coming to us after getting five years of higher education and we need to ensure that they don't feel exploited," said Ghose. "My message to senior lawyers is that for every appointment based on recommendations of other senior lawyers or judges, hire someone who comes from no legal background but only on merit. This will make the bar more democratic and representative."
If you want to share your experience at work, write to us at theworkplace@careers360.com. To know more about The Workplace itself here's a handy note: Let's talk work…
---
Follow us for the latest education news on colleges and universities, admission, courses, exams, schools, research, NEP and education policies and more..
To get in touch, write to us at news@careers360.com.