Budget 2021: Neglect of mental health continues, say doctors, students
Budget 2021: Neglect of mental health continues, say doctors, students
Students, teachers feel that there should have been emphasis on mental health in the Union Budget 2021, especially in the context of COVID-19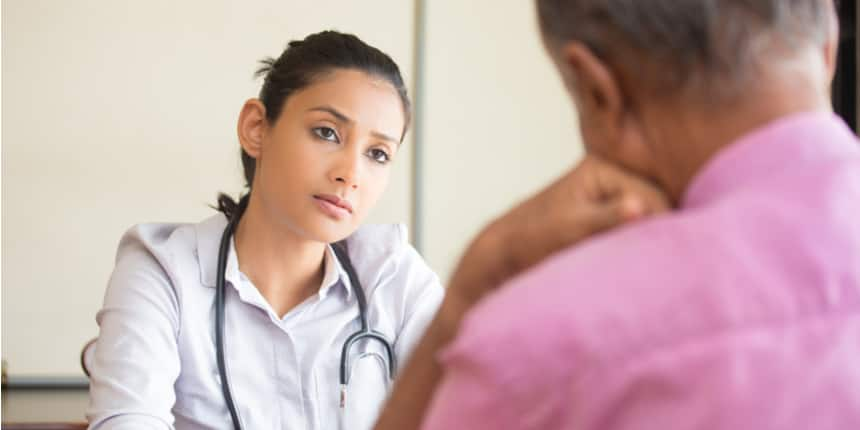 NEW DELHI: Teachers and students of medical colleges across the country say that Budget 2021 has made meagre provisions for addressing mental health issues in the country ravaged by COVID-19.
Experts say that the allocation is a paltry sum.
There are three centrally-run mental health institutes in the country, National Institute of Mental Health and Neuro Sciences (NIMHANS) Bangalore, Lokopriya Gopinath Bordoloi Institute of Mental Health, Tezpur, Assam and Central Institute of Psychiatry, Ranchi.
NIMHANS saw an increase of Rs 66.01 crore in its allocation, and Lokpriya Gopinath Bordoloi Institute of Mental Health, Tezpur, Assam saw an increase of Rs 3.8 crore in Union Budget 2021. The Central Institute of Psychiatry, Ranchi, is budgeted for under the "Other Hospitals/ Institutions" head which has been collectively allocated Rs 931.68 crore, up from budget 2020's Rs 811.42 crore. The National Mental Health Programme has received the same allocation in Budget 2021 that it did in Budget 2020 -- Rs 40 crore. However, in the 2020 revised estimate, the budget had been revised down to just Rs 27.36 crore and the actual expenditure on the programme in 2019-20 had been an appallingly low Rs 2.51 crore.
Mental health: Next big issue
"Right now, it is the COVID-19 pandemic but the next big issue will be mental health," said Satyendra Singh, professor, physiology, University College of Medical Sciences, Delhi University. Singh has been tracking the formulation and implementation of national programmes on mental health and points out that the economic and other pressures brought on by COVID-19 will impact many.
"Mental health is a burning issue, We did expect a good increase for mental health in this year's budget " said Dayanand Sagar L, studying MD psychiatry in Bangalore Medical College.
Uday Kumar Sinha, head of Institute of Human Behaviour and Allied Sciences (IHBAS), a Delhi Government institution, however, felt that the funds for mental health have been raised with institutions like NIMHANS seeing increased budgets. But he too conceded that for addressing the mental health challenges of people during a pandemic, the number of psychiatrists in the country is inadequate. "Psychiatrists are mainly concentrated in big cities, there is no psychiatrist in small towns and cities. There is a dearth of other mental health professionals as well," he said.
But there are some efforts to change this. Sinha said that until now, there were very few medical colleges offering postgraduate programmes in psychiatry, but the National Medical Commission has recently created a special provision asking all medical colleges that will be offering MBBS to mandatorily have two departments -- a department of psychiatry and another of rehabilitation.
"So, soon we will see all medical colleges having a psychiatry department", Sinha added.
Reaching out
"Every primary health centre, the community health centre should have a psychiatrist so that a patient can reach easily," said N Deepchand, a junior resident doctor in psychiatry at Andhra Pradesh Medical College, Visakhapatnam.
NIMHANS offers diploma and certificate programmes for doctors, nurses, social workers and psychologists working in public health. PHFI or Public Health Foundation of India and the Association of Healthcare Providers in India also offer short-term certificate courses in common mental disorders.
"The post-graduation seats for psychiatry should increase, as we are and will be witnessing a surge in the number of mental health cases," adds Deepchand.
There should be more institutions catering to mental health needs for providing services and care services. "The efforts should be from the caregiver side as well, a psychiatric social worker, a psychologist, a psychology social worker and a psychiatric nursing staff. The number of nursing staff should also increase," said Sagar.
National suicide prevention strategy
Mental health became a serious cause for concern during the COVID-19 pandemic as citizens spent months on lockdown. Cases of depression or anxiety disorder increased said, Sagar. For students, the education ministry launched an online counselling programme, "Manodarpan", and also pushed all universities to make counselling facilities available.
However, the national suicide prevention strategy is yet to see the light of day. The task force for it was supposed to be formed three years ago, in 2017, but as Singh points out, there's been little progress on that front.
The National Mental Health Policy 2014 and the Mental Health Act 2017 had mandated that the ministry of health prepare a national suicide prevention strategy. This was as per the World Health Organization (WHO) recommendations as there was an increase in the number of deaths by suicide in the country.
"I filed an RTI in 2018 asking whether a task force was formed. Are there any suicide survivors in that particular community? When will they give their findings?" asked Singh adding, "In All India Institute of Medical Sciences, whose president again happens to be the health minister of India, there were incidents of four suicides. All were doctors, and one was a psychiatry resident. You cannot say that suicide is a sign of weakness as these were bright students."
In response to the RTI, the ministry said they would come up with the task force in November 2018. "It has been two years and three months since then. It has not yet been released."
A committee was set up to prepare the task force. The committee is mainly composed of bureaucrats and of which only one member is from a state other than Delhi, there is no equal distribution of members from different locations. "But survivors are needed in the committee because they understand the problem and the repercussions and can come up with possible solutions."
Write to us at news@careers360.com.
More From Pritha Roy Choudhury