"Canada explicitly recognises and welcomes immigrants"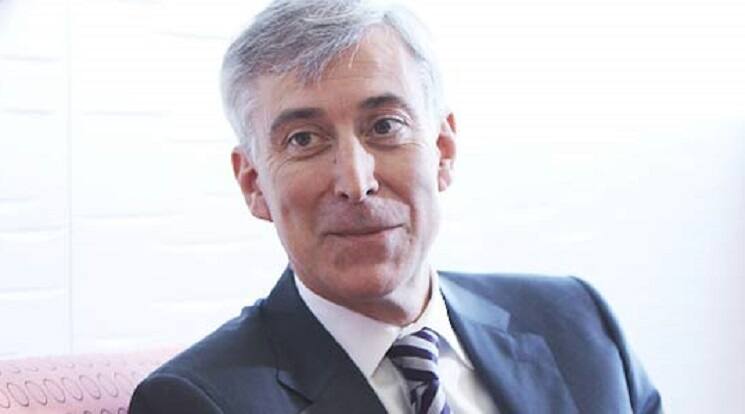 Recently, Canada has expedited the student visa process for as many as four countries including India to 45 days from the earlier duration of 60 days. David Agnew, President, Seneca College, Canada in an exclusive interview with Careers360 speaks about how Canada is emerging as a major education destination for Indian students.

Q. How is Canada coming up as an educational destination for Indian students?
A. The attraction for Indian students in Canada is two things. For now, we have a very favourable and open immigration policy which you won't find in the other parts of the world. So for the Indian students who want to explore the possibility of staying in Canada, the immigration policies are quite favourable. So, that is one factor that's going to continue to drive the number of Indian students coming to Canada.
The second is the opportunities in Canada. We are a country which explicitly recognises and welcomes immigrants. We are a country built by immigrants and we will continue to reach a very healthy flow of immigrants to the country. So this is something that when any student come to Canada they understand and appreciate this environment.

Q. What are the internships and placement assistance given by the Canadian institutions to the students coming to Canada for studying from other nation?
A. Most of our programmes actually have what we call as work-integrated learning component, whether that is co-op, internship or some sort of placements in the work environment. Step number one is getting yourself comfortable in working in the environment you are studying. Of course, we also have a very robust career development centres, which helps when you are at school and after school in the job search.

Q. What all scholarship opportunities are there? Have there been some new additions to scholarships by the Government or Institutions so that more students will get attracted from India or the sub-continent region?
A. We have some scholarships, but to be honest with you, we haven't got the huge number of scholarships or unlimited scholarships. We find ourselves an honestly quite attractive number of Indian students. In fact, I think the applications have doubled in a couple of years. This trend is going to continue.

Q. So, you have partnered with six institutions in India right now in various sectors. Is it just limited to students and faculty exchange or are there some collaborative research to explore?
A. They often start with a student exchange, faculty exchange and now even staff exchange. We are exploring possibilities of doing entrepreneurship in our two countries in research projects. We started to do some other stuff, but we would like to build it and make it more productive.

Q. What are your future plans when it comes to India. Are you going to partner with more institutions? What are the focus areas of these partnerships if you intend to do?
A. I think its interesting. Every-time I come, new possibilities open up, and to me, that's very exciting. Because as the economy continues to evolve, these new opportunities are going to exist. I mean nobody was talking two years ago about fin-tech and blockchain. Now everybody is talking. So, who knows where it is going to go. But I know, obviously, with our strength in ICT and our strength in business, we will have many partnerships in years to come.

Q. What are the areas in which there is a greater demand for the skilled workforce in Canada so that students from other nation can go there, study there and explore the options? Which sector would that be?
A. The big demand is virtually in all areas which we would call STEM, Science, Technology, Engineering, and Management, our ICT, our chemical laboratory, have very strong demand, Financial services sector, especially in Toronto which is the home of the financial services industry have very strong demand. These industries have evolved rapidly, so they need and want more young talent to come in and help them evolve.
---
Follow us for the latest education news on colleges and universities, admission, courses, exams, schools, research, NEP and education policies and more..
To get in touch, write to us at news@careers360.com.