'Azadi for upper-castes': Dalit students cursed, beaten, locked up in schools across UP, Rajasthan
'Azadi for upper-castes': Dalit students cursed, beaten, locked up in schools across UP, Rajasthan
Caste discrimination, practice of untouchability rampant in schools, says parents, villagers where children were thrashed by upper-caste teachers.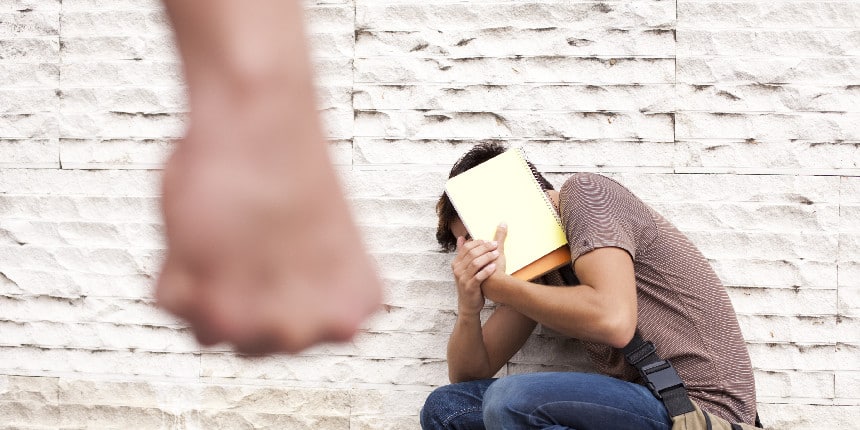 Sanjay
|
Sep 16, 2022 - 11:41 a.m. IST
NEW DELHI: On August 25, residents of Kasili Kailashpur village in Dobhi block of Jaunpur, Uttar Pradesh, gathered to protest at the village's government primary school. Their target was one of the nine teachers at the school – Sabhajit Dixit.
Belonging to an upper caste, Dixit routinely used casteist slurs against the children in Classes 1 to 5, alleged parents. The school has 321 students enrolled. "A teacher named Sabhajit used to mock our children, abuse our children referring to them as "chamar" and "sewage insects", said Malti Devi, who has children in Classes 3 and 5. "Our children informed us. We (villagers) held a protest in the school premises demanding action against him. Later, police came to the school and registered a case against him." In a viral video of the project, a student alleges that the teacher tells them, "neither you nor your community will ever improve".
On August 26, the local administration suspended him. "We initiated a probe and found the teacher guilty of abusing and misbehaving with students," said Rajesh Kumar Singh, block education officer (BEO) Dobhi.
At least six cases of caste-based discrimation against students from the historically-marginalised Scheduled Castes were reported from Uttar Pradesh and five from Rajasthan between August 1 and September 10. In two incidents - one each in Uttar Pradesh and Rajasthan – discrimination was reported in the mid-day meal service. In Uttar Pradesh, caste-based discrimination against Dalit children was recorded at schools in Ballia, Jaunpur, Barabanki, Bhadohi, Auraiya and Firozabad. In Rajasthan, incidents were reported from Jalore, Pali, Dausa, Udaipur and Barmer.
Also Read | Hijab Ban: Equality, dignity on trial for Muslim girl students in Karnataka
Academics and activists said that such incidents are happening as upper caste teachers are bringing the same casteism to school premises that they practice in daily lives.
"Because of growing trend of pride in their castes by upper caste people coupled with failure of legal mechanism to check caste-based crimes, we are witnessing caste-based discrimination in public spaces on a daily basis. In the name of protecting culture and traditions, upper caste people are practising untouchability without any guilt," said Delhi University professor N Sukumar.
Experts fear that such rampant casteism will raise the dropout rate of Dalit students. It also leaves a deep psychological impact on students and they may not be able to overcome the "trauma" of such experiences, they said.
According to the Crime in India 2021 report released on August 29 by the National Crime Records Bureau (NCRB), Uttar Pradesh recorded the highest – 13,416 – number of cases of crimes against SCs followed by Rajasthan with 7,524 cases. According to 2011 census, Uttar Pradesh has over four crore Dalit population and Rajasthan, over 1.20 crore.
Dalit Students: What triggered attacks
On July 20, a nine-year-old Dalit boy, Inder Meghwal was slapped hard on the ear by his school principal Chail Singh and died. His crime: drinking water from a pot allegedly reserved for upper-caste teachers at the private school he attended in Surana village, Rajasthan. Meghwal died in an Ahmedabad hospital on August 13. Singh was arrested after Meghwal's father, Deva Ram, lodged an FIR against him.
But the discrimation and hate didn't start overnight. "The discrimination against Dalit students has been going on in Rajasthan schools. Two older brothers of Inder and I myself graduated from the same private school. We had seen separate pots for teachers and students for drinking water. Inder was thirsty and he drank water from upper caste teachers' pots. The teacher…was offering our family Rs 1.5 lakh for treatment and not to lodge a police complaint against him," said Khimaram, Inder Meghwal's uncle. Most teachers belong to the upper castes, he said.
"We regularly face discrimination in our village," he continued. "People from upper castes practise untouchability. We are beaten up by upper caste men if we raise our voices. Whatever happened with Inder should not happen with anyone else as families never recover from such losses."
Also Read | NCERT issues guidelines to schools for early identification of mental health issues in students
Author and social activist Bhanwar Meghwanshi told Careers360 that the discrimination on the basis of caste in education in rural Indian school is very common and increasing. "Those who practise untouchability do not have any guilt. They feel they are following the rules and customs of their religion. Even though practice of untouchability is a punishable offence under law, their mindset is that it is a natural custom of their religion. They are also emboldened with support from their caste groups after the incidents," he said.
In Uttar Pradesh's Barabanki, district magistrate Adarsh Singh has orderd a probe into allegations of a Dalit family that their daughter, a disabled Class 2 student of a government school at Icholi village, suffered severe burns on her wrist and hand after the principal threw hot food on her while serving the mid-day meal on August 29. Basic Shiksha Adhikari (BSA) Santosh Pandey said the accused principal, Ameen, has been suspended following a probe which ended on September 3.
Sukumar said that Indian schools are witnessing the practice of casteism and untouchability by upper caste teachers as "they enjoy support from their caste groups". He said: "Except suspension for a few days, no action is taken against them even if the incident catches media attention. This instills a sense that you will not face severe consequences and results in more caste-based discrimination cases."
Caste Discrimination: Students, parents
In Uttar Pradesh and Rajasthan schools, Dalit students were physically assaulted by upper caste teachers with canes and metal rods for asking teachers to solve their doubts and touching their teacher's bike. Their misdeeds came into notice after students were hospitalised for treatment after being beaten by them.
In Rajasthan's Pali and Dausa, cases were registered against school teachers for thrashing Dalit students in separate instances in the last week of August. According to media reports, both the accused teachers have been suspended.
In Rajasthan's Barmer, government school teacher Ashok Mali beat a class 7 student Krishna who fell unconscious and was taken to district government hospital for treatment on August 24.
"We are from lower caste. During a class test, Ashok Mali had distributed copies for writing the answers. Krishna had written answers to some questions but left the rest blank. When the teacher asked him why, he said he would write in some time. After this, the teacher slapped him and later thrashed him so badly, my son fell unconscious," said Gomti, Krishna's mother, in a video that has since gone viral.
Krishna's family did not lodge any police complaint against Mali who belongs to the Other Backward Classes (OBC) and has apologised. Neither the family, nor the teacher responded to calls. Mali has been suspended.
In another incident, a cook was arrested for asking students to throw midday meal served by Dalit girls in Udaipur, Rajasthan.
In Uttar Pradesh's Ballia, government school teacher Krishna Mohan Sharma was suspended after he beat a Classs 6 Dalit student for touching his motorcycle on September 2. The incident happened on September 2 at Higher Secondary School, Ranaupur under Nagra police station limits of the district.
"I had put my hands on sir's bike. The teacher took me to a room and beat me badly with a metal rod and broom. He also choked me," said the student. "Some other teachers tried to stop him but he did not stop until I was crying badly. I was rescued by other teachers. I will never be able to forget this incident. Earlier, he had beaten a few students very badly for playing on the ground," said victim student Vivek Kumar.
Kumar's mother Kaushila Devi said the family has spent Rs 8,000 on his treatment after the beating. She also alleged that four other teachers helped Sharma flee after the incident. "My husband and I are illiterate. Vivek is our only child and we are sending him to school to get an education. My son was locked in a room and the teacher hurled casteist slurs against him while thrashing him for touching the bike. I along with other villagers held a protest after which police and other officials came and an FIR was filed," she said.
"I heard the teacher joined the school three-four months ago and was beating the students regularly. We demand Sharma's arrest so that he does not beat other students after joining other schools following completion of his suspension period," Devi said.
Ballia's basic siksha adhikari (BSA) Maniram Singh said, "FIR has been filed by the police and it is upto them to take further action in the incident. We have initiated the action in the incident and suspended the teacher till the enquiry is complete."
Also Read | Dalit girl students forced to take off uniform in UP village school; teachers booked, suspended
On August 31, a government primary school teacher in Salempur village of UP's Firozabad district allegedly thrashed an eight year-old Dalit girl, fracturing her right arm. Police have filed an FIR against the accused teacher. In another incident, a government primary school teacher in Bidhuna tehsil of UP's Auraiya district was arrested for allegedly locking a Class 6 student, a Dalit, in a toilet for 18 hours.
Freedom for upper castes
"The idea of freedom is yet to be achieved in India," said Sukumar. " Azadi ka Amrit Mahotsav is for socially-prominent castes and communities in this country. Teachers are psychologically and physically abusing Dalits…. It must be addressed as soon as possible as it has a long-term impact. If this continues, we will not be able to increase enrollment of Dalit students in higher education institutes."
Meghwanshi said such incidents will have a life-long impact on students.
"I feel that the trauma of such incidents will hinder the academic and social growth of affected students. Such students also suffer from an inferiority complex which people frame as lacking communication skills. Due to discrimination, most of the Dalit and other marginalised community students start hating the entire education system before they complete their Class 10 and dropout. Then, you complain about their lower enrollment in higher education," he added.
According to the union education ministry reply to Parliament in November 2021, Rajasthan with 75.97 percent and Uttar Pradesh with 79.46 percent had the lowest primary-level retention rate in government schools of all states and far below the national average of 86.97 percent. Retention rate is the percentage of students who remain enrolled in school the next year. According to education ministry statistics, Scheduled Tribes (STs) and Castes (SCs) have the highest dropout rate.
Given below is the dropout rate by community for the year 2019-20
| | | |
| --- | --- | --- |
| Social Category | Primary (Class 1 to 5) | Upper Primary (Class 6 to 8) |
| General | 0.5 | 0 |
| OBC | 1.3 | 2.82 |
| SC | 1.82 | 3.75 |
| ST | 3.69 | 5.9 |
Calculated for 18-23 years age group, gross enrolment ratio (GER) in higher education in India is 27.1 percent but 23.4 percent for Scheduled Castes. The GER is the percentage of students enrolled out of the total population of youths in that age bracket.
According to the July 4, 2022 report of the Parliamentary Standing Committee on education, women, children, youth and sports, GER for the male population at the all-India level is 26.9 percent but 22.8 percent for SC men; similarly for women, the overall GER is 27.3 percent but 24.1 percent for SC women. India has set a target to achieve 50 percent GER targets in higher education by 2035.
Prevention of discrimination
The Article 17 of the Indian Constitution abolished the practice of untouchability. The Untouchability (Offences) Act, 1955 made this practice a punishable offence. It also prescribes penalties for the enforcement of any disability that arises out of untouchability. The Scheduled Castes and the Scheduled Tribes (Prevention of Atrocities) Act, 1989 is being followed by law enforcement agencies to prevent atrocities and hate crimes against scheduled castes and scheduled tribes.
Also Read | Madhya Pradesh: Dalit girl stopped from attending school; 7 arrested under SC, ST Act
Meghwal feels there is greater need for social awareness and proper implementation of SC/ST (Prevention of Atrocities) Act, 1989 and other guidelines. Plus, teachers must be trained. "Education modules for teachers should have chapters about how to ensure equality and eradicate discrimination in schools and colleges," he said. "During their BEd and MEd and other teaching course, candidates who aspire to become teachers should be trained for 'discrimination-free education'."
---
Follow us for the latest education news on colleges and universities, admission, courses, exams, schools, research, NEP and education policies and more..
To get in touch, write to us at news@careers360.com.