CBSE Term 1 exams marred by 'ad hoc' decisions, wrong answer keys, glitches, say schools
CBSE Term 1 exams marred by 'ad hoc' decisions, wrong answer keys, glitches, say schools
CBSE Term 1 board exams 2021 have been exceptionally difficult for schools due to frequent changes in policy and technical glitches.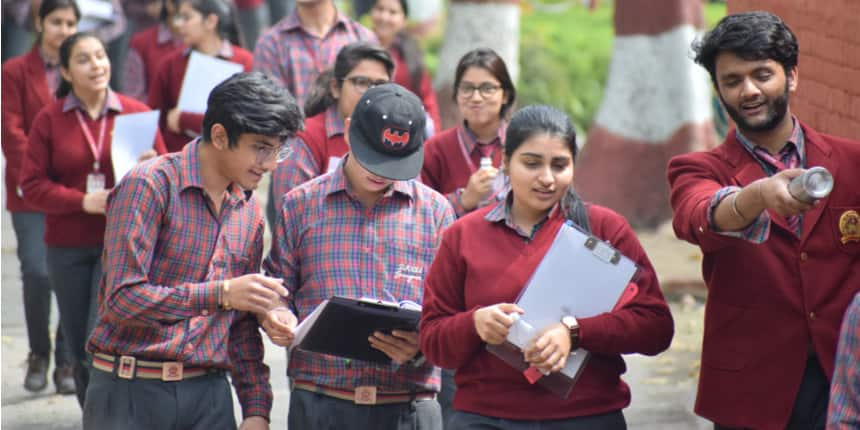 CBSE Term 1 2021: "There is not one area of problems that we did not face this year," said the head of a private school in Delhi about the Central Board of Secondary Education (CBSE) Term 1 examinations for Classes 10 and 12. Since November 30, when the exams in "major subjects" began, schools have had to deal with wrong answer keys, controversial questions or passages in question papers, technical glitches and, most importantly, frequent changes in exam policy and guidelines.
Also Read | DU Executive Council clears CUCET for admission from 2022; Two dissent
A case in point: on Wednesday evening the CBSE issued new guidelines for centre superintendents, reversing its policy of getting the CBSE Class 10, 12 OMR answer sheets corrected at the centre. It also said that schools would have to print question papers themselves, even for the Class 12 Hindi exam scheduled the next day.
This caused widespread alarm among government school principals who had lobbied to have printed papers supplied to them. Board officials clarified that government schools will still get printed papers but principals were trying to figure out from where to collect the papers for Thursday's exam — bank or the district education office — till after 10 pm. At least one section of principals received a clarification at around 6 am on Thursday for the exam to be held the same day.
Also Read| CTET 2021 paper 2 cancelled due to technical glitch, confirms CBSE spokesperson
In another incident, CBSE sent schools the wrong answer key for the Class 10 Hindi paper — Code A answer key for a Code B question paper . "When all students started failing, the board sent a revised key. One school had examination staff stuck at school till 9:30 pm," said a principal.
"CBSE has been a very efficient examination organising body. I just can't figure out what has gone wrong. They used to conduct one examination at the end of the year and they probably had one year to prepare, they were used to it, things were in place, and so they could do it. But this time, with the exam on the OMR sheets, their preparation and experience were not there. That's my opinion," said a private school head.
Also Read| CBSE Term 1 Exams: Minor subjects major problem for Delhi Government schools
The board was contacted for comment but Careers360 had not received any by the time this story was filed. This copy will be updated if and when CBSE responds.
CBSE Board Exams: Confusing instructions
The day before the CBSE Class 12 Hindi exam, on December 16, principals received a notice from CBSE asking schools to "make arrangements of equipment" for printing question papers. For the major exams, the question papers were provided by the CBSE itself and schools were only required to print question papers for the minor subject exams which had ended.
Later, they were informed that question papers for Hindi (elective) will be delivered from the usual banks. However, on the day of the exam, principals received another message saying that the question papers for Hindi (elective) will be handed over that respective CBSE regional office and not from the usual bank, causing massive confusion.
Also Read| Admission without exam to 400 seats in DTU, NSUT, others for Delhi Government students
"The email came unexpectedly at 11 pm. The decision must have been taken abruptly because they thought they couldn't reach all the schools in time, especially those in the border areas and hence asked schools to collect it, causing panic. CBSE fines schools for small mistakes; it should be the same for the officials as well," said Ajay Veer Yadav of Delhi's Government School Teachers Association (GSTA). "CBSE is so confused itself.They can't send one question paper without any mistake. They can't send the correct answer key. They can't decide what colour of pen is being used by an observer, invigilator and evaluator. They can't decide the remuneration on time.They can't decide the various decisions on time."
CBSE Term 1 Exams: Self centres, security
The process has been marred by confusion from the start.
"They made some centres self-centres, some schools had to send students to other centres. That became a bone of contention. That triggered many changes. Then, evaluation was being done at the school. There were some complaints and the board said evaluation will happen outside," said the private school in-charge. "If any school wanted to manipulate results, they still had time to do that if the paper had to be evaluated at the school itself. Now that the bulk of the papers are over, now you're asking schools to send the OMR sheets to the head office. Ideally it should have been done earlier."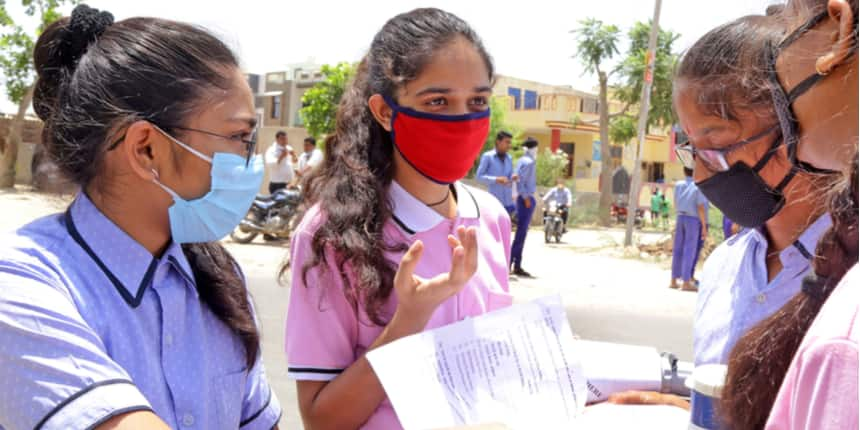 CBSE question papers in the term 1 exams were riddled with errors and controversial questions (source: Shutterstock)
The CBSE's approach to conducting exams changed drastically after several papers were leaked in 2018. It adopted a range of technological solutions including an exam management mobile application – CMTM-CS. The CBSE fined 200 principals in 2020 for failing to follow steps required by the app.
This year, CBSE told schools they'll get a "unique code" every day using which they can download question papers and answer keys.
"They [the board] were supposed to send a unique code to each centre. But they failed to send and all centres have downloaded using a common code shared via WhatsApp for days. Where is the secrecy then?" asked a principal of a government school in Delhi.
The daily change of code has irked private school heads as well. Another said: "I think they went overboard with security because the paper was leaked once. But it has caused a lot of problems. If we look at the larger picture, CBSE made this an "out-of-the-world examination" and made it as if there's nobody in this world who should be trusted. You should not even think of trusting when you're conducting an examination. This is the kind of philosophy with which they work."
CBSE Exam: 'Heavy mismanagement'
Educationists said that there was a "heavy mismanagement" in the way the exams were held.
"It was not handled well at all. There are around 25,000 CBSE schools. They're not in lakhs like many state boards. Considering that, there was a heavy mismanagement in the way the exams were held," said senior educationist and former principal of a renowned Delhi school, Ameeta Mulla Watal. "Principals have had to wait for hours to get a response on whether they had received the uploaded answer sheets. If they complain, the officials will come down heavily on the schools and they will have to face fines. I don't think this is fair."
Another educationist still associated with schools said: "Principals have become the extended arm of CBSE. What CBSE would have done, they're getting it done through the principals. You have to manage the centre, as city coordinator you're managing other principals, you're helping people. You are coordinating with each other, getting papers evaluated at your own centre. Earlier, this would be managed by the CBSE and they used to appoint people for these roles." This proximity to the board, he argued, ensured that very few principals and school-heads are willing to protest or express their views publicly or even on record.
'Trial-and-error exam'
"When the students say that they don't know how to write the exams because they have no training for it, that is a major failure," said SC Khedia, secretary of Unaided Schools Forum of Maharashtra, an association of private CBSE-affiliated schools.
"The CBSE has come up with decisions without consulting the stakeholders. The multiple choice questions were introduced without prior notice to schools. Because of the abrupt decision, schools could not train teachers and students did not get any practice attempting the multiple choice questions. These are totally new concepts and are the main reason for the chaos," said Khedia. "The CBSE has taken an ad hoc decision. What is the plight of the CBSE students in rural areas? …The problem is that the CBSE is measuring these schools by the same yardstick as a well-to-do urban school. It is a trial-and-error policy to somehow manage the exams for this year."
---
Follow us for the latest education news on colleges and universities, admission, courses, exams, schools, research, NEP and education policies and more..
To get in touch, write to us at news@careers360.com.