Child labour rises to 160 million, first increase in 2 decades: UNICEF
Child labour rises to 160 million, first increase in 2 decades: UNICEF
COVID-19: The increase is due to the disruption to education and income caused by coronavirus pandemic, says UNICEF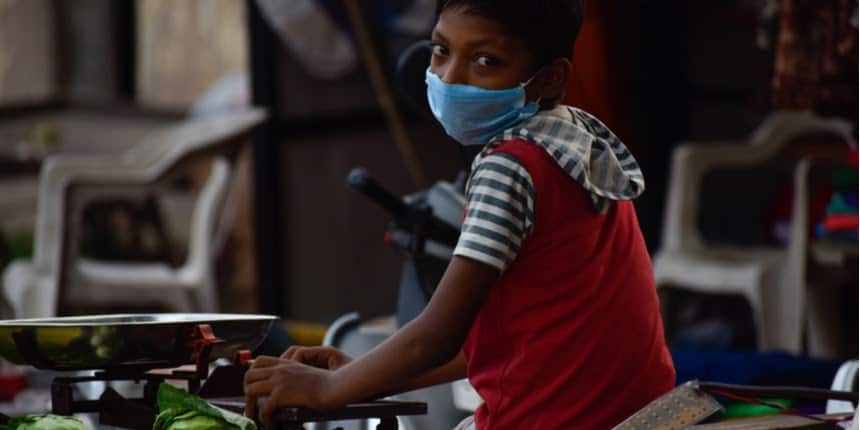 NEW DELHI: The number of children in child labour has risen all over the world to 160 million, according to a report by the United Nations Children's Fund (UNICEF) and the International Labour Organization (ILO). The report estimates that the number of children in child labour has increased by 8.4 million in the last four years across the world.
The report also warned that 9 million additional children are at risk of being pushed into child labour by the end of 2022 due to the COVID-19 pandemic. It said that children aged five to 11 years are at the greatest risk as they now account for more than half of the total global figure.
The risk of child labour has also increased in India with the closure of 1.5 million schools due to the pandemic and lockdowns, the UNICEF said in a statement. It said that the pandemic
has impacted 247 million children enrolled in elementary and secondary schools and added to the risk of them slipping into child labour and unsafe migration.
Yasmin Ali Haque, UNICEF India representative, said, "Children in poor and disadvantaged households in India are now at a greater risk of negative coping mechanisms such as dropping out of school and being forced into labour, marriage, and even falling victim to trafficking.We are also seeing children lose parents and caregivers to the virus - leaving them destitute, without parental care. These children are extremely vulnerable to neglect, abuse and exploitation."
The report noted that the prevalence of child labour in rural areas (14%) is close to three times higher than in urban areas (5 %).
According to the National Commission for Protection of Child Rights (NCPCR), 30,071 children were found to be in distress, having lost one or both parents or been abandoned from April 2020 to June 2021.
The NCPCR also issued guidelines detailing the protocols to be followed when such children are identified and rescued by local authorities.
Write to us at news@careers360.com.
More From Team Careers360