Three states have the most children in distress due to COVID-19: NCPCR
Three states have the most children in distress due to COVID-19: NCPCR
COVID-19: Maharashtra, UP, Rajasthan have most children orphaned or abandoned during the coronavirus pandemic.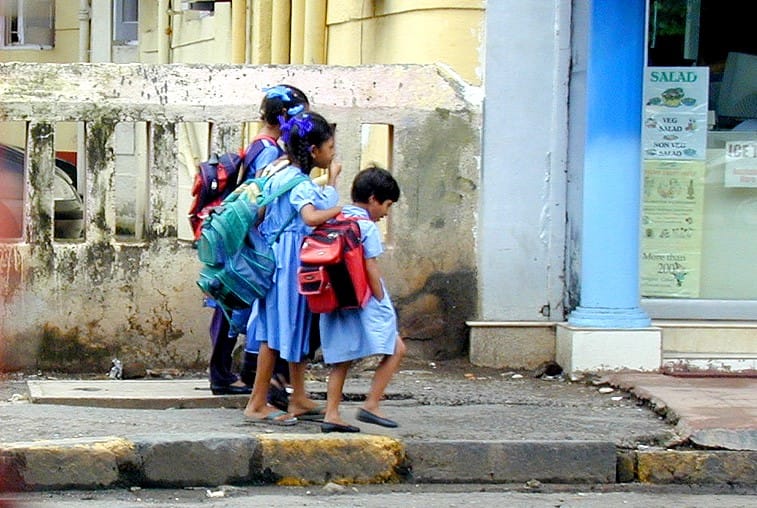 NEW DELHI: Data submitted by the National Commission for Protection of Child Rights (NCPCR) to the Supreme Court has revealed that Maharashtra, Uttar Pradesh and Rajasthan have the highest number of children who were orphaned, lost a parent or were abandoned during the COVID-19 pandemic.
NCPCR reported that 30,071 children were found to be in distress, having lost one or both parents or been abandoned. This figure includes 15,620 boys, 14,447 girls and four transgender children.
The data, collected from April 1, 2020 to June 5, 2021, was submitted to the NCPCR Bal Jagratha portal by the states after direction from the Supreme Court on May 28. The data does not look at the reason for the parents' death and hence can include both COVID-19-related deaths as well as others, the commission said.
However, not all states or Union Territories have submitted data. The NCPCR affidavit says Delhi and West Bengal are yet to submit the full data. Goa had asked its authorities to submit the data by June 7, the details of which are not public yet.
Maharashtra, Uttar Pradesh, Rajasthan
Three of the largest states, Maharashtra, Uttar Pradesh and Rajasthan, registered the most number of children who were orphaned, abandoned or were left with only one parent with 7,084 children, 3,172 children and 2,482 children respectively.
Madhya Pradesh recorded the most number of orphaned children with 706, followed by Rajasthan and Uttar Pradesh with 671 children and 383 children respectively.
Madhya Pradesh also recorded the most number of abandoned children -- 226. Chhattisgarh and Rajasthan recorded 11 children and 10 children respectively.
States such as Haryana, Andhra Pradesh and Kerala also recorded a high number of children in distress with 2,438 children, 2089 children and 2002 children respectively in spite of their relatively lower population.
The NCPCR had urged state authorities to ensure that information on orphaned children is not distributed to private organisations or people as it "makes the children susceptible to trafficking, abuse, illegal adoption, etc."
Schemes for orphans
The issue came to the fore when journalists and activists pointed out on social media that they had received WhatsApp messages from dubious sources offering children orphaned due to COVID-19 for adoption. The NCPCR eventually issued guidelines detailing the protocols to be followed when such children are identified and rescued by local authorities.
Congress leader Sonia Gandhi wrote to the prime minister Narendra Modi on the death anniversary of former-PM Rajiv Gandhi suggesting that children orphaned could be housed and taught free-of-cost at the premier public residential schools, Jawahar Navodaya Vidyalayas.
On May 25, women and child development minister, Smriti Irani said that states had reported 577 children orphaned by COVID-19 since April 1, 2021.
As the issue gained attention, both central and state governments launched various schemes for children who were orphaned or lost a single parent throughout the pandemic.
After 10 states had already announced programmes for such children, the prime minister Narendra Modi, on May 29, announced many benefits for orphaned children under the "PM CARES for children" scheme. These include a fixed deposit amounting to Rs 10 lakh in the name of each child by the time they reach 18, payment of students' fees for private schools or the centrally-run Kendriya Vidyalayas, payment of the interest of their education loans and a health insurance cover of Rs 5 lakh till the age of 18.
Among the states where children are most affected by the pandemic, some have announced benefits to orphaned and abandoned children.
Madhya Pradesh chief minister Shivraj Singh Chouhan had earlier announced that students who have lost their parents would be provided with free education till graduation, along with a monthly stipend of Rs 5,000. The school education department also announced that the children who were orphaned during the Corona period will get free admission in private schools with priority in the online lottery.
The Government of Uttar Pradesh announced that it will give a monthly stipend of Rs 4,000 for each child who lost both their parents during the second wave of the COVID-19 pandemic in the state. The government also promised laptops and additional amounts for girl children at the time of their marriage.
Rajasthan Government also said that it will take care of orphaned children, however, it is yet to announce a scheme.
In Maharashtra, education minister Varsha Gaikwad said that she has submitted a proposal to the chief minister Uddhav Thackeray for bearing the cost of education of the children whose parents have passed away due to COVID-19.
Here is the complete state-wise list of the data, submitted by the NCPCR, of children who were orphaned, abandoned or have lost a single parent during the pandemic.
State/UT

Orphan

Single Parent

Abandoned

Total registration

Andaman and

Nicobar Islands

3

40

0

43

Andhra Pradesh

166

1923

0

2089

Arunachal Pradesh

2

37

0

39

Assam

16

255

0

271

Bihar

308

1326

0

1634

Chandigarh

0

2

0

2

Chhattisgarh

120

1342

11

265

Dadra & Nagar Haveli & Daman and Diu

10

26

0

36

Delhi

5

12

0

17

Goa

2

0

0

2

Gujarat

66

882

1

942

Haryana

84

2353

1

2438

Himachal Pradesh

98

803

0

901

Jammu and kashmir

17

467

0

484

Jharkhand

30

187

0

217

Karnataka

99

555

6

660

Kerala

65

1931

6

2002

Ladakh

0

14

0

14

Lakshadweep

0

0

0

0

Madhya Pradesh

706

1311

226

2243

Maharashtra

217

6865

2

7084

Manipur

9

44

3

56

Meghalaya

5

21

0

26

Mizoram

0

23

0

23

Nagaland

6

21

0

27

Odisha

241

832

0

1073

Puducherry

2

28

0

30

Punjab

23

160

2

185

Rajasthan

671

1801

10

2482

Sikkim

0

6

0

6

Tamil Nadu

45

757

0

802

Telangana

164

81

0

245

Tripura

16

15

1

32

Uttar Pradesh

383

2784

5

3172

Uttrakhand

39

472

0

511

West Bengal

3

8

0

11

Total

3621

26,176

274

30,071
Write to us at news@careers360.com.