Coronavirus: India needs a billion dollars to catch up on research
Coronavirus: India needs a billion dollars to catch up on research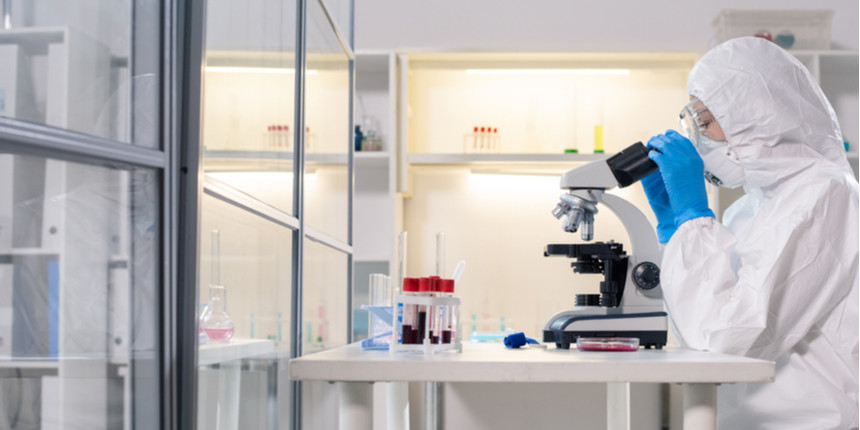 NEW DELHI: With India under a coronavirus lockdown, experts say the country needs to spend at least 1 billion US dollars on research to prevent a possible outbreak in the future.
Experts rue that the country has not done much needed research in this field. "The COVID19 is new virus, even though not a new group. In India not much research is done so far," Sarman Singh, director and CEO of All India Institute of Medical Sciences, (AIIMS) Bhopal, and an authority on clinical microbiology and molecular medicine, told Careers360.
China first reported the outbreak to the World Health Organization (WHO) on December 31 last year. Beijing informed WHO that a new type of pneumonia was spreading in its port city of Wuhan. It was later identified as an infectious disease caused by the coronaviruses (CoV) family of viruses that cause a number of deadly infections.
What India is doing and needs to do
To make up for research deficiency, India needs to act fast on other fronts like screening suspected people and isolating confirmed cases.
"Surely we are late in research, but can gear up and focus on developing rapid and screening tests (preferably for home care), drug, and vaccines," Sarman Singh said.
India has taken some fledgling steps to focus on research after the breakout. "Recently, PMO [or, the Prime Minister's Office] allocated some funds for research on COVID-19 and the committee headed by NITI Ayog member Prof. VK Paul and Prof. Vijaya Raghavan, Principle Scientific Advisor to PMO will be submitting its report," he added. NITI Aayog is the Central Government's policy think-tank.
The committee would go into what should be focused on and how much funds are required. "The quantum [of fund required for research] is difficult to estimate but should be at least one billion USD," Singh said.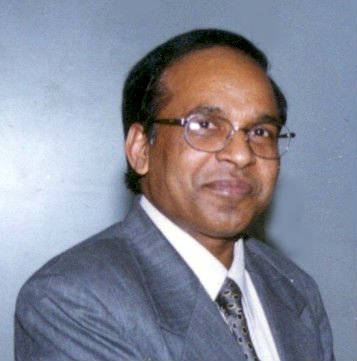 In the Union budget 2020-21, Rs 65,011.8 crore was allocated to the Ministry of Health and Family Welfare. However, the allocation for Department of Health Research was a paltry Rs 2,100 crore.
Global research efforts
Across the globe, government and non-profits are pitching in with more research grants.
The European Commission (EC), in January this year, initiated a special call to support COVID-19 research with a budget of 10 million euro out of its Horizon 2020 fund for research and innovation.
A public-private partnership between the EC and the pharmaceutical industry through the Innovative Medicines Initiative (IMI) will boost Horizon 2020 funding by 45 million euros. Along with this, a fast track call on March 3 will push it to 90 million euros.
"This means that the total amount in funding for coronavirus research, mobilised from Horizon 2020 and the industry through IMI, could reach almost €140 million," said Researchers in Motion, a pan-European research support initiative backed by the European Union (EU) and member states, on its website, EURAXESS.
EURAXESS quoted Mariya Gabriel, Commissioner for Innovation, Research, Culture, Education and Youth, EU, as saying: "Seeing the research community getting in action so rapidly gives us new hope that we will soon be one step closer to our goal of stopping the spread of the virus."
Britain pumps in £25 million
According to CHEMISTRYWORLD, official website of Britain's Royal Society of Chemistry, "Six research projects at UK universities are the first to receive funds from a £20 million pot earmarked by the government for the battle against coronavirus."
Two vaccine development projects at Oxford University will receive £2.6 million for pre-clinical and clinical trials and setting up manufacturing facility, if the vaccine is successful.
Another £600,000 has been granted to an Imperial College London project that focuses on developing antibodies for COVID-19.
The British government has earmarked £2.4 million for coronavirus treatment plus support to laboratory and clinical studies, the report said.
Besides, £4.9 million will be given to Imperial, the University of Edinburgh and the University of Liverpool to collect data and provide real-time information on the spread of coronavirus.
These research grants supplement the £20million that the British government had promised to the Coalition for Epidemic Preparedness Innovations to develop vaccines for COVID-19, the report said. Both Prince Charles and the prime minister, Boris Johnson, have tested positive for coronavirus.
Other efforts
The National Institutes of Health under the U.S. Department of Health and Human Services has opened eight funding opportunities specific to COVID-19.
The pharma industry, a major stakeholder, has also chipped in. International Federation of Pharmaceutical Federations and Associations on its website said: "As of March 2020, there are a number of therapeutics currently in clinical trials and more than 20 vaccines in development for COVID-19".
Assuming pandemic proportions, the novel coronavirus or COVID-19 has killed over 22,000 people across the world and the numbers are rising.
The number of coronavirus cases has climbed to 724 in India with the death toll at 17, as on March 27.
Also read:
Write to us at news@careers360.com.
Stay updated with latest Education News
More From Rajaram Sukumar