COVID-19: 'Everything in the air' for students going to study abroad
COVID-19: 'Everything in the air' for students going to study abroad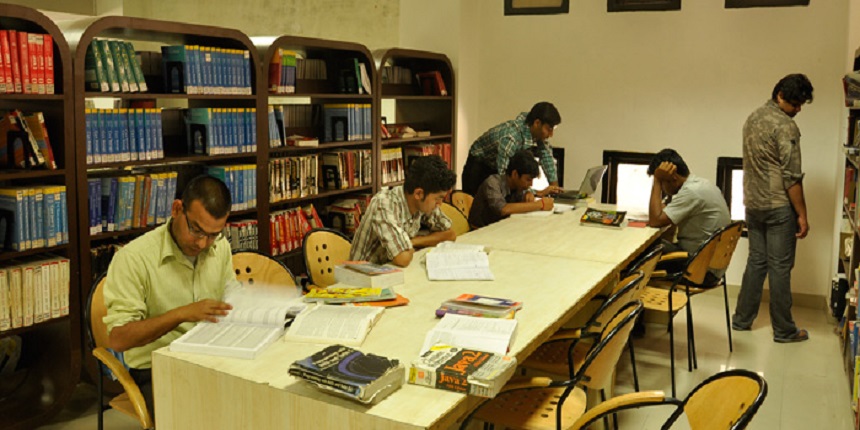 NEW DELHI: Chandrasekhar Singh, resident of Ghaziabad, has a difficult decision before him. His daughter has selected an Australian university for her postgraduate education but now the family is more concerned about the healthcare facilities and precautions than the quality of education.
"It's a global problem," said Singh referring to the coronavirus pandemic. "There is no medicine available right now for treatment. We are looking at the possibility of deferring my daughter's education to next year. By then, hopefully, things will be better." The family is reluctant to shelve the plans altogether having and sought the "exposure an international university would offer" to his daughter.
India is the second-largest source of international students with 7.8 lakh going abroad in 2018 and 6.2 lakh (except the UK) in 2019 for higher education, stated Ministry of Human Resource Development in the Lok Sabha. However, with the spread of coronavirus bringing on a massive crisis involving travel restrictions and lockdowns, students and parents are concerned about their uncertain future.
Over a million people have been infected with coronavirus and over 72,000 have succumbed to COVID-19, the disease the virus causes. Several countries popular with Indian students for higher education, including the United Kingdom and the USA, have become hotspots. Universities have suspended regular classes and some are holding them online.
'Lot of confusion'
"There is a lot of confusion among students as some who have got admits are confused if they will get the visa or not, whether the classes will go online for the first semester or whether they will be able to go to the university. These are some concerns as everything is under lockdown and right now everything is in the air," said Aradhana Khaitan Mahna, founder and managing director, Manya Education Pvt. Ltd. She added that 70 percent of the students her firm has helped are sticking to their plan – the programmes are expensive and the cost might rise further next year. However, the remaining 30 percent are confused and likely to defer their joining.
Education consultants are saying that nobody is cancelling their admissions yet but might choose to defer. They also feel that the timing of the surge in coronavirus infections, at the end of the admission season, may have helped them.
"There has been a dip in the number of students but it's not that it has seen a major hit," said a Delhi-based consultant asking not to be named. "This is like the end of the season and most of the students have already taken admission. Now it upon the universities how they are going to conduct the classes, it is going to be deferred, or they are going to conduct the online class or getting into some kind of partnership with Indian institution to run programmes."
Plus, most students going abroad, head for the US, UK and Canada. Italy, Spain or France, which are more affected see few Indians.
Also, consultants are hoping the pandemic will blow over soon. "The lockdown situation is being seen as a temporary phenomenon by everyone," she said. "We still receive queries from students and parents, though the personal visit is not happening they are enquiring about foreign universities."
'A temporary problem'
Students who are planning to leave this year are adopting a wait-and-watch approach. "I advise students to stick to their original plans and take a call closer to the semester start date which is normally in August or September," said Mumbai-based education consultant, Karan Gupta. "Some universities have already advised students that they will start the August semester online and then students can physically come to campus in January. Other universities have informed students that they will monitor the COVID-19 situation and take a call on the start date later."
Some students are also confirming admission offers in multiple countries and then will take a call on which country to choose based on how the COVID-19 situation unfolds there. Karan Gupta said that students are now waiting to make a final call. "Most students do not want to change their career paths just based on a temporary problem. Besides, there is no guarantee that India would be safer than a foreign destination," said Gupta.
The foreign universities are also considering various options. Where the intake is in May, such as in the UK and Canada, universities may postpone it, cancel or go online. Where it is in August or September, such as in the US and Australia, things are yet to be decided.
"The study abroad plans are made not in a hurry, students and parents make these plans for years," said Mahna. "To cancel the plan for short term issue will not be a good idea."
Also read:
Write to us at news@careers360.com.
Stay updated with latest Education News