COVID-19: IISER and SPPU to survey asymptomatic cases in Pune
COVID-19: IISER and SPPU to survey asymptomatic cases in Pune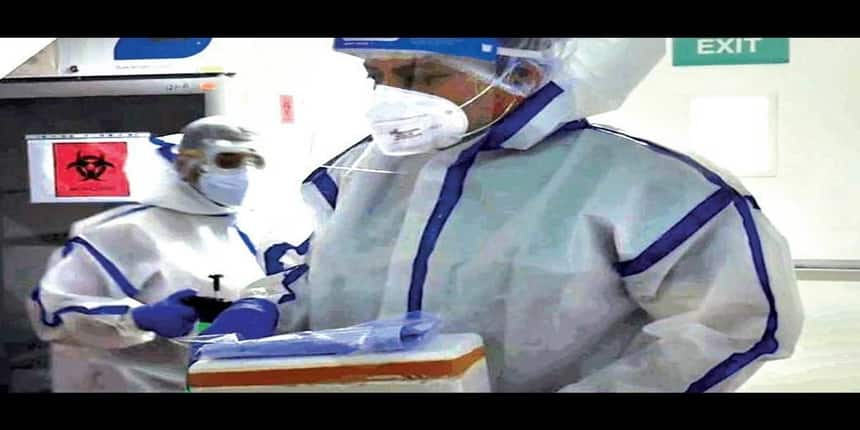 INTRO: Two top educational institutions have come forward to help the civic authorities in Pune to track asymptomatic COVID-19 cases to halt the spread of the pandemic.
Indian Institute of Science Education and Research (IISER) Pune and Savitribai Phule Pune University (SPPU) will jointly undertake the surveillance project.
The epidemiological and serological surveillance project will be done within the Pune municipal corporation limits.
On June 30, Pune recorded 34 deaths, the highest ever death toll in a single day.
"This project is initiated because we have no idea about what is the percentage of the population that is infected," Sanjeev Galande, Dean, Research and Development, IISER, told Careers360.
Test for antibodies
The presence of antibodies will be the "evidence or signature of this viral infection," Galande said, adding, "Asymptomatic individuals are never tested as the effect of the virus is not shown in them. But they are very much capable of infecting others."
People will be sampled randomly from every cluster in the city, and their blood will be tested for the presence of antibodies.
The result for each test will be made available in "few hours, in fact, much shorter."
"The tests will be done in a large number of people, 25 at least and it will cover all the wards in the city irrespective of they being containment zones or not," added Galande.
Identifying, testing and data
Volunteers will be asked to collect samples since the number of people to be tested is quite large. "The sample collection and identifying those to be tested will be done on a voluntary basis," said Aurnab Ghosh, the project lead who teaches at IISER.
The research will be shared by SPPU and IISER, Pune.
The project will take off in mid-July as permissions have been granted for the project and laboratories are in place, officials said.
Collecting samples, testing and final data compilation will be completed in a month, the researchers said. The final result will be ready by September end.
The need for the data
Shekhar Gaikwad, the Pune Municipal Commissioner, said that the findings will help the corporation take appropriate steps and decisions to combat COVID 19.
The COVID tally in Pune was 22429 cases according to the municipal authorities with a total of 763 fatalities as on June 30.
Also Read:
Write to us at news@careers360.com
More From Pritha Roy Choudhury