Delay in rural service leaves Karnataka's MBBS graduates in limbo
Delay in rural service leaves Karnataka's MBBS graduates in limbo
All MBBS students in Karnataka must complete one year of rural service to be granted degrees and registered with the medical council.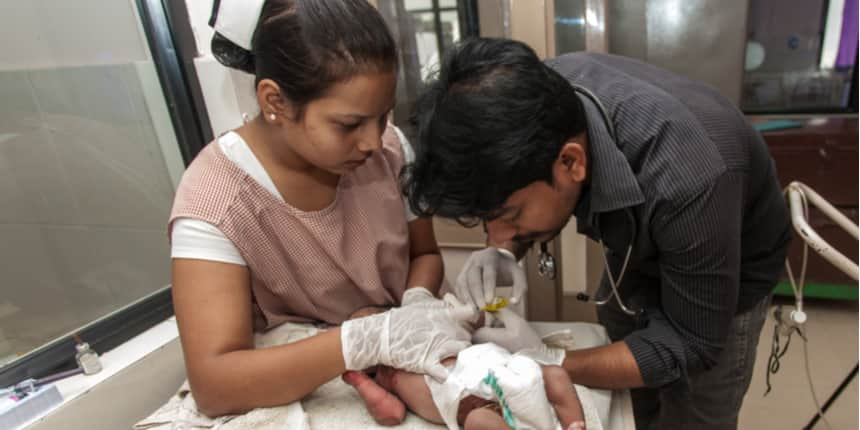 New Delhi: Students who emerged from Karnataka medical colleges in 2021 are caught in a state of limbo. Out of their medical colleges for two months, they are still waiting for their rural posting. Without that, they don't get their degrees or registration with the Karnataka Medical Council.
Karnataka made one-year rural service mandatory for all freshly-graduated MBBS students in 2015, irrespective of the type of seat they took admission in. The batch which graduated in 2021 had taken admission in the year 2015 but the state government is yet to initiate the process of placing these graduates for their rural posting.
"Karnataka government is saying that we need to complete one-year rural service which is mandatory for any student who completes his undergraduate medical studies or MBBS in Karnataka", said Surya BN who graduated from Hassan Institute of Medical Sciences, Hassan, Karnataka this year but is yet to get degree, papers or KMC registration.
Every type of student, whether they studied in government, the management or NRI quota, is now stuck, unable to either work or plan for further studies.
MBBS, bonds, rural service
The issue of rural service in Karnataka has a long and fraught history whose latest episode began In 2006 when Karnataka had introduced a bond system.
A student taking admission to seats in the state government quota -- subsidised by public funds -- was required to complete one year of rural service within the state upon graduation. This was to provide qualified healthcare in underserved rural areas. From 2006, students had to sign a bond or undertaking saying that if they were not able to do the one year of rural service, they would pay a penalty of Rs 1 lakh.
Over the next few years, the state discovered that most students preferred to pay the penalty and dodge rural service. In 2012, the Karnataka Government tried to fix this by setting a very steep penalty -- a minimum of Rs 15 lakh, extendable to Rs 30 lakh.
Then, in 2015, Karnataka again amended the law, this time making rural service mandatory for all doctors completing undergraduate, postgraduate or super specialisation programmes, and irrespective of the type of seats -- government, management or NRI quota seats. If they didn't do rural service, they would not be granted degrees or registered with the medical council. However, this hasn't gone down well with students who are still fighting this in court.
"From 2016 onwards, students have approached the court and the court gave a stay order each time. This time too, we have approached the court but the case is lingering. Today there was a hearing which has been postponed to April 12 again", said Kiran Shivamoga, Shimoga Institute of Medical Sciences.
Students who were granted admission through the management quotas told Careers360 on the condition of anonymity that their documents and registration too were held up.
In 2019, the Karnataka High Court had upheld the state government's decision but a few days ago, the High Court spared postgraduate students who joined before the 2018-19 session.
Delayed graduation, KMC registration
However, this year, they would accept rural service if the state government would clear up their registration with the Karnataka Medical Council and restore the students' documents which still lie with the respective colleges.
"One year is not a big issue but the problem we are facing is that the government itself does not have clarity. It has been two months and they are not conducting any counselling, they are not giving our KMC registration and they are withholding our documents", said Surya.
Without KMC registration they feel helpless.
"They have already wasted two months of ours.They need people to work now, there is COVID-19 around and we are ready to work", he further added.
Students further say there are over 2,000 vacancies in the primary health centres in Karnataka that could be filled temporarily by the graduates.
"Every single day we are calling up the officials in the health and family welfare [department] and they say we need to talk to the Directorate of Medical Education(DME) and when we call the DME they say health and family welfare will tell you. We are nowhere actually," said Shivamoga.
"If they have to implement the one-year rural service they should implement quickly," added Surya. If they delay like this, we are going to suffer. The government should make a decision fast. They need to give back our documents and get our KMC registration done."
Write to us at news@careers360.com.
More From Pritha Roy Choudhury