Not 'accidental teachers', Delhi Teachers University for the dedicated: VC
Delhi Teachers University will offer new-age integrated teacher education programmes after Class 12, begin its academic activities from 2022-23.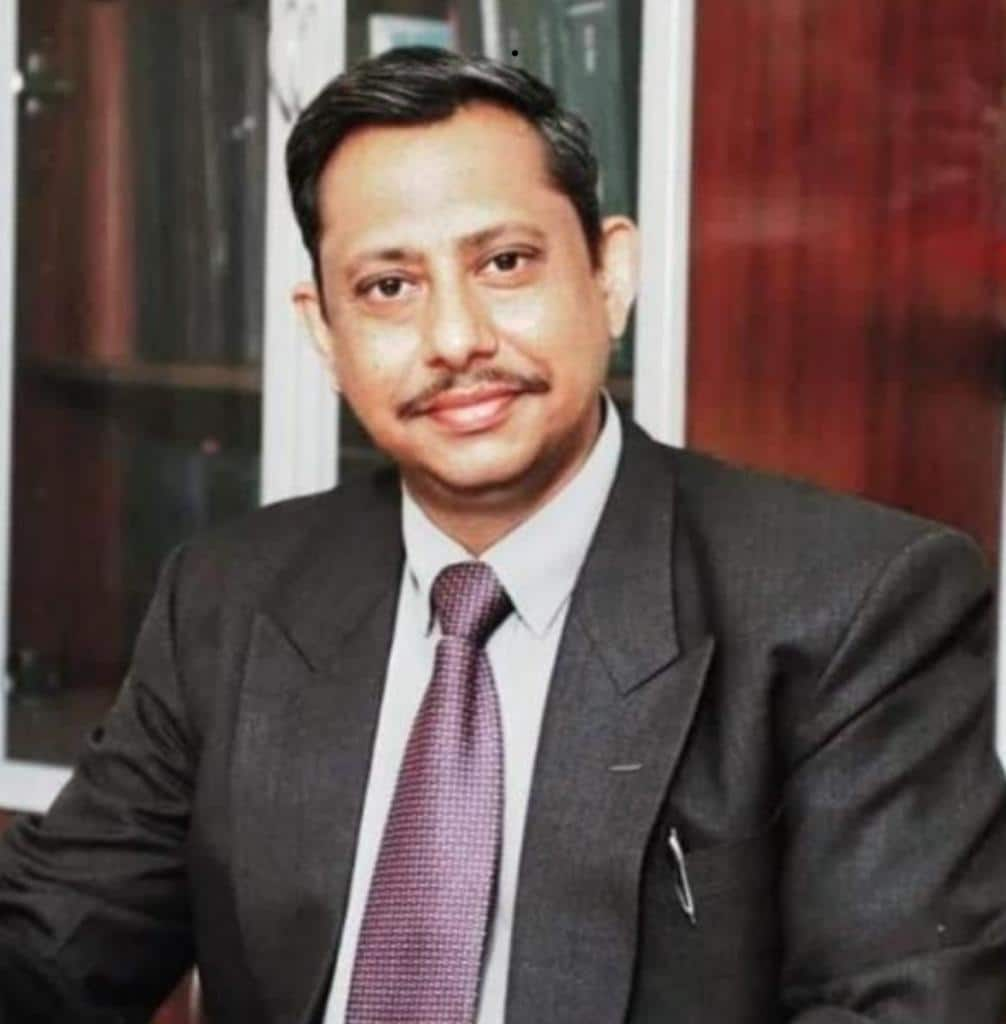 Sanjay
|
Jul 23, 2022 - 11:46 a.m. IST
NEW DELHI: Inaugurated in March, Delhi's first-of-its-kind university, Delhi Teachers University, is aiming to train new generation teachers. In line with New Education Policy (NEP 2020), the university will offer new-age integrated teacher education programmes to students right after Class 12 and begin its academic activities from this academic year, 2022-23. Delhi Teachers University Vice Chancellor Dhananjay Joshi spoke to Careers360 about how India can no longer afford to "sell literacy in the name of education". Edited excerpts below.
Recommended :
Get important details about Delhi Teachers University, New Delhi.
Download Brochure
Q. Does Delhi Teachers' University already have a campus?
A. The university is currently functioning from Outram Lane, Mukherjee Nagar, Delhi and it is fully ready for academic purpose. It is a transient campus on the land of Directorate of Education (DoE) and has been given to the university on lease till the permanent campus becomes ready for use. The Outram lane campus has 22 rooms, four labs, one auditorium that can seat 200, an administrative block and a library. We will be starting our first batch from this campus.
The permanent campus will sit on 12 acres at Bakkarwala village in west Delhi and will be ready in two-three years. The total intake then will be 10,000.
Q. What courses will the university offer?
A. Our board of management has passed seven courses for which we have sought approval from the National Council for Teachers Education (NCTE).
These include a four-year integrated BEd, two-year BEd, two-year BEd in special education, three-year integrated BEd, three-year MEd programme, two-year MA Education and one-year certificate programme for in-service teachers in school and higher education.
We have already developed the curriculum. As and when NCTE grants recognition for courses, we will begin the admission process.
Q. How are these courses in line with National Education Policy 2020
A. NEP says that faculty who are teaching in higher education institutes must also be trained. We feel that once you are in the teaching profession, there must be a permanent and continuous professional development (CPD). Our university will work as a model institution for CPD in the coming years. So, we are planning to launch two certificate courses - one for school teachers and another for university teachers.
Also Read | KVPY Scrapped: 'We found some of our brightest students through it,' says IISc professor
Q. When will the admission process begin and with how many students? Plus, do you have teachers?
A. All the educational institutions running under Delhi government start their academic session from August 1 onwards. So, we are planning to launch our degree and certificate programmes from August 1. We will now start the process of recruitment and complete it by July-end.
From this academic session, we are planning to start MA Education which does not require NCTE accreditation. This course is governed by the University Grants Commission (UGC) which has already given us a 2F certificate to start any course which requires permission from UGC. We will admit 50 students in this specialised masters degree course. We are planning to have two sections of 25 students each.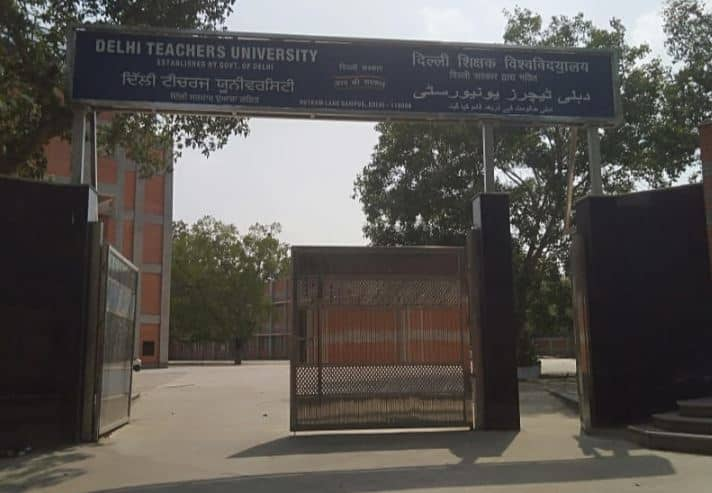 Delhi Teachers University (Picture credit: Sanjay)This year, DTU Delhi admission on the basis of interview and marks in graduation for PG courses and marks in class 12 in UG courses. From next year, admission will be on the basis of entrance examinations.
The administrative staff have joined the university. When the admission process starts, simultaneously we will start our academic faculty hiring process.
Q. Manish Sisodia said during its inauguration that the university will inspire today's students to become tomorrow's teachers. How do you plan to achieve this?
A. In the last 70 years, the focus of any government has not totally been on the teachers' uplift. We started IITs (Indian Institute of Technology), IIMs (Indian Institute of Management), AIIMS (All India Institute of Medical Science) 60 years ago as the focus was on preparing engineers, doctors, architects, managers but no one thought about teachers. This government thought, "Why should there not be one seperate university for teachers?"
You can easily see mushrooming of BEd colleges in Delhi-NCR. Their degree, credibility, teaching style, faculty strength etc., are questionable. We don't want mushrooming of BEd colleges. We want to provide quality teachers to our country and to the world who have passion for teaching. If you ask students now if they would like to be a teacher, 99 percent will tell you "No".
Teaching is now considered a last choice and we are preparing accidental teachers – those who do not want to become anything, they are coming into this profession. Restoring the lost glory to the teaching profession is also a big aim of this university
Also Read | Delhi Teachers University aims to be world-class institution like IIT, IIM: Manish Sisodia
We will only promote quality teachers and give admission to those who by wish and passion want to become a teacher. We are signing MoUs with several Indian and foreign universities to promote quality teachers education.
Sixty percent of the syllabus will be theoretical and 40 percent will be outside of the classroom. We will prepare our students to become global teachers. This university will be a global university in the coming years.
Q. What sort of collaborations have you undertaken? Will you also train Delhi government school teachers?
A. The students will not only learn teaching skills but we will send them to different countries and institutions like Tata Institute of Social Sciences (TISS), Mumbai. We will soon come up with an innovative integrated teachers training programme with many knowledge partners.
So our students will be education leaders, experts, and curriculum planners. We will prepare highly-specialised quality teachers and they will be our brand ambassadors.
Right now, we are in touch with many foreign universities in the US and UK. Adjunct faculties from other countries will teach our students for six months or a year.
Q. Will you also offer online courses?
A. The university will focus on quality education. We do not want to indulge in quantity. In the last 70 years, our focus was on quantitative development and in the name of education, we just sold literacy. Our focus was adding more and more educational qualifications to our bio-data.
We want to set a benchmark in teachers education and become a model institution for teachers training. Digitalisation is very important and now MOOCs have been recommended by the government.We will start digital platforms and impart education in digital form too.

Also Read | How sports universities are changing the game in 'physical education'
Q. What do you look for in students who might want to study in Delhi Teachers' University?
A. The best students should come into this very noble profession. Medicine and teaching are considered the most noble professions in the world. The Kothari Commission said the destiny of our nation is shaped in our classroom. If teachers- the destiny makers will be the best, the nation will progress. The students whose first love is teaching and who possess zeal, enthusiasm, passion for teaching should come to join the university. In this profession, you will learn a lot of respect and students will see you as a role model. The Delhi government has told us that this university should work as a catalyst for change.
So my message to students who wish to join the university is this: "Please do come. However, please don't come if you have the mentality that this university will help you get your six-hour jobs." This short-term mindset is neither good for us, nor for the nation.
---
Follow us for the latest education news on colleges and universities, admission, courses, exams, schools, research, NEP and education policies and more..
To get in touch, write to us at news@careers360.com.