DUTA objects to education minister's statement about numbers of ad-hoc teachers in DU
DUTA objects to education minister's statement about numbers of ad-hoc teachers in DU
DUTA objected to Dharmendra Pradhan's statement in Lok Sabha about the numbers of ad-hoc teachers in Delhi University.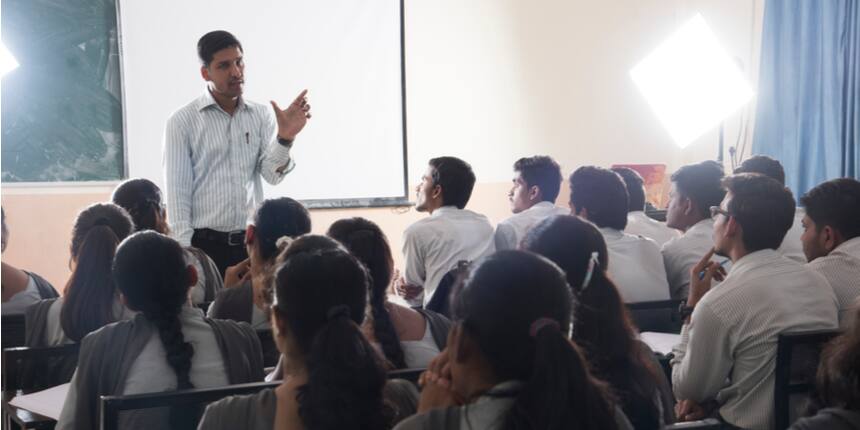 NEW DELHI: The Delhi University Teachers' Association raised objections to the inaccurate statement given by the Union education minister Dharmendra Pradhan about the number of ad-hoc teachers in Delhi University in Lok Sabha on July 26. According to the minister's statement, 58 ad-hoc teachers are serving in DU. However, DUTA claimed that there are 4,500 ad-hoc teachers in the university.
"It is shameful that the Annexure states that there are 58 ad-hoc teachers in the University of Delhi as on 1.4.2021, when this is so far from the reality...It is a well-known fact that around 4500 teachers are currently working on ad-hoc basis in Delhi University," DUTA said in a statement on Monday.
DUTA added that the numbers of such teachers are increasing everyday as they have not been recruited for more than ten years now. It also expressed shock at the minister's statement that there is no proposal for absorbing the ad-hoc teachers in the permanent service.
DUTA said that they have been highlighting the plight of ad-hoc teachers in memorandums and correspondence with the Union ministry of education. "...there has been no effort on the part of the Government and the institutions to make them permanent. It is an extremely unfortunate situation and a denial of their basic rights to a dignified life," DUTA added in its statement.
DUTA demands regularisation of teachers
DUTA further said that the women, marginalised, and socio-economically deprived sections of the society have mostly faced the consequence of lack of permanent employment as they make the maximum number of adhoc teachers.
"Most of the ad-hoc teachers belonging to the SC, ST, OBC and PwD categories come from really under-privileged backgrounds and are first generation learners: the lack of stability in the profession has increased their socio-economic insecurity," DUTA said.
Also Read | DU admissions 2021: Over 3.18 lakh students register on admission portal
It further observed that various state governments have initiated processes of regularization for teachers in their state universities through notified executive orders. In 2009, the UGC had asked universities, institutes to absorb UGC research scientists working in the units.
Lastly, DUTA has demanded a one-time regulation for the absorption of the temporary/ad-hoc teachers in the University. "We demand that the UGC/MHRD frames a specific regulation which allows for the absorption of serving temporary/ad-hoc teachers working against vacancies which are approved and earmarked according to the reservation roster meant for teaching positions in the University," said DUTA.
Write to us at news@careers360.com.
More From Vagisha Kaushik