Education ministry's school data: Hits and misses
'UDISE+ 2019-20 Report: Educationist Arun C Mehta notes gaps, additions, asks why education ministry didn't use 2017-18 as base year for comparisons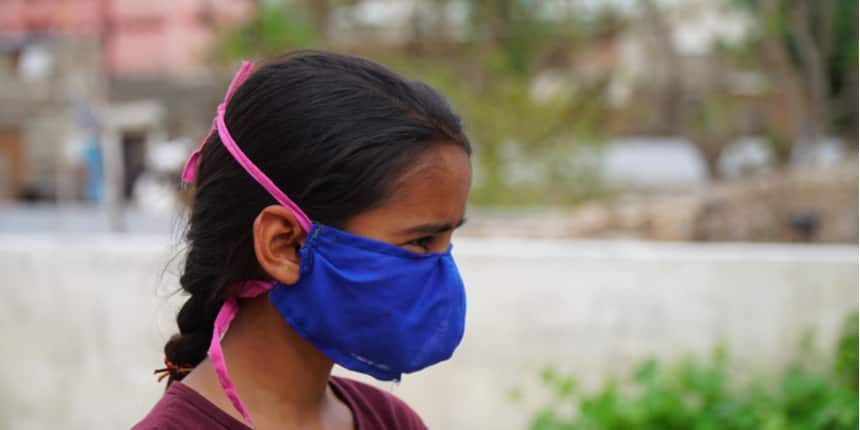 By Arun C Mehta
The department of school education and literacy of the ministry of education, Government of India on July 1 released its first-ever report based on UDISE-Plus data for the year 2019-20 which presents a brief analysis of school education at the all-India level and state-specific statements for all the States and Union Territories, including Jammu and Kashmir and Ladakh.
Here are some quick observations.
Age-specific child population
UDISE+ 2019-20 enrolment indicators are based on child population provided by the Report of the Technical Group on Population Projections, National Commission on Population, ministry of health and family welfare, July 2020, which is a welcome development. It may be recalled that even the All India Survey of Higher Education (AISHE) 2019-20, brought out by the education ministry in June 2021, was not based on the official projections.
Education Ministry Data: New variables
The following new variables have been added to UDISE+ 2019-20 report, perhaps for the first time.
1. Number of schools by affiliation board
2. Percentage of all minority groups' enrolment, in addition to Muslim enrolment
3. Coverage of vocational education under National Skills Qualifications Framework (NSQF)
4. Number of students in Class 1 with pre-school experience
5. Distribution of enrolment by below age 6, 6-10, 11-13, 9-10, 14-15, 16-17, and greater than 17 years
UDISE+ statistical tables
1. In addition to indicators, most of the tables present absolute numbers which are of limited use and should have been avoided. To the extent possible, all the numbers should have been presented in the percentage form wherever possible.
2. None of the tables have time-series information like statistics from three years that were available in the previously-published UDISE Flash Statistics. In the absence of this, one has to refer to individual year's data which like UDISE+2019-20, is not available in the report form, one has to download from the portal. It would be better to bring out UDISE+ 2018-19 report in a more user-friendly format.
3. At the national level, most of the indicators are compared with 2012-13 UDISE data, the first year of the unification of DISE and SEMIS, but there no comparison of data for the years in between. 2019-20 data has been compared only to 2018-19 ones and that too for a few variables, such as number of teachers.
4. In addition to the indicators presented, a few indicators such as the source of drinking water, percentage of contractual teachers, GER of Muslim enrolment etc., should have found place in the report. GER is "gross enrolment ratio".
Status of Universal Enrolment: All-India, 2019-20
Like previous years, UDISE+ 2019-20 also presents a variety of enrolment ratios all of which indicate that the goal of universal primary enrolment is very much in sight and may be achieved in the years that follow. The justification that GER during the period 2012-13 to 2019-20 has declined because children started entering the system at the appropriate age is not fully correct. The reason for the decline in GER is the steep decline in enrolment in absolute form during the years 2016-17 to 2017-18 and 2017-18 to 2018-19. Deliberately, most of the indicators are not compared with the 2017-18 data which must be considered a benchmark year because this was the last year that U-DISE was managed by the National Institute of Education Planning and Administration (NIEPA), New Delhi, and also because UDISE+ 2018-19 data was based on an incomplete number of schools. See a detailed study on these aspects.
School enrolment ratios: 2019-20



Level

GER

NER

Adjusted

NER

ASER

Primary

102.7

91.4

97.3

97.3

Upper Primary

89.7

71.1

81.6

89.6

Elementary

97.8

83.7

94.4

94.4

Secondary

77.9

50.2

60.2

72.4

Higher Secondary

51.4

32.3

-

44.2
The UDISE+ 2019-20 claim that "changes in GER are usually not much on a year-to-year basis" is factually wrong and misleading. This is reflected in the GER at primary level during 2017-18 and 2018-19 based on UDISE itself. UDISE+ 2019-20 further indicates that other levels of education (other than primary level) are still far away towards attaining a 100 percent enrolment ratio.



Type of Enrolment Ratio




GER

NER

Adjusted-NER

Level

2017-18

2018-19

2017-18

2018-19

2017-18

2018-19

Primary

102.79

92.56

90.05

89.14

95.56

93.6

Elementary

97.22

91.64

89.02

81.46

92.73

87.26
School efficiency indicators
It was good to observe a steep decline in the average annual dropout rate at the primary level of education, from 4.5 percent for cohort 2017-18 to 1.5 percent in cohort 2018-19 which needs further analysis, especially the repetition rate at this level which is reported to be 0.63 percent.
The same is also low at 1.8 percent per annum at the upper primary level which is encouraging but the same at the secondary level is reported to be 17.3 percent per annum. Further, the transition rate reveals that about 28 percent of students dropped out from the system between elementary to secondary level of education and the retention rate at this level of education is only 62 percent indicating a high dropout of 38 percent in between the system.
Even retention rate at the elementary level of education is reported to be 77 percent thus indicating 23 percent dropout in between the system from one level of education to another. Hope while formulating annual work plan, this will be looked into.
COVID-19: Computer, internet facilities
UDISE data over a period of time suggests that most of the facilities in schools are improving. However, availability of computers and internet connectivity in schools is far than satisfactory. Only 39 percent schools have a computer and another 22 percent have internet connectivity which has become more important because of the COVID-19 pandemic as classes are being held online. This is also crucial for UDISE+ which is said to be an online paperless system. It is easy to imagine who schools manage without an online system. School officials or teachers rush to block-level offices and cyber cafés to upload and update data online.
| | | |
| --- | --- | --- |
| Facility | Primary only | All schools |
| Electricity | 72.6 | 80.2 |
| Internet | 7.9 | 22.3 |
| Computer | 20.6 | 39.0 |
Because of the online learning classes across the country, it is more important to have the devices and internet connectivity or data package at home. The National Sample Survey Office's 75th Round data reveals that only 10.7 percent households in India have got a computer and another 23.8 percent have access to internet facilities. But the same in the rural areas is as low as 4.4 and 14.9 percent respectively as against 23.4 and 42 percent in the urban areas. This shows a wide gap in the availability of computers and access to internet facilities between rural and urban areas. One could easily understand the fate of students during a pandemic. One can expect enrolment to decline but at the same time, government schools can expect migration from private schools to its fold which is expected to be reflected in 2020-21 and 2021-22 data.
Educationist and expert in education administration, Professor Arun C Mehta retired from the National Institute of Educational Planning and Administration (NIEPA) New Delhi. He was a key figure in building DISE. This piece has been reproduced with permission from his blog, educationforallinindia.com.
Notes:
UDISE came about with the merging of elementary and secondary school databases, DISE and SEMIS, in 2012-13. Then, as now, it is the largest repository of government data on schooling in India.
The repository was built and maintained by NIEPA until 2017-18. Since then, it has been managed by the education ministry's department of school education and literacy.
Write to us at news@careers360.com.
More From Team Careers360